13-Year-Old Boy Stops Kidnapper Using a $3 Toy Gifted to Him by His Mother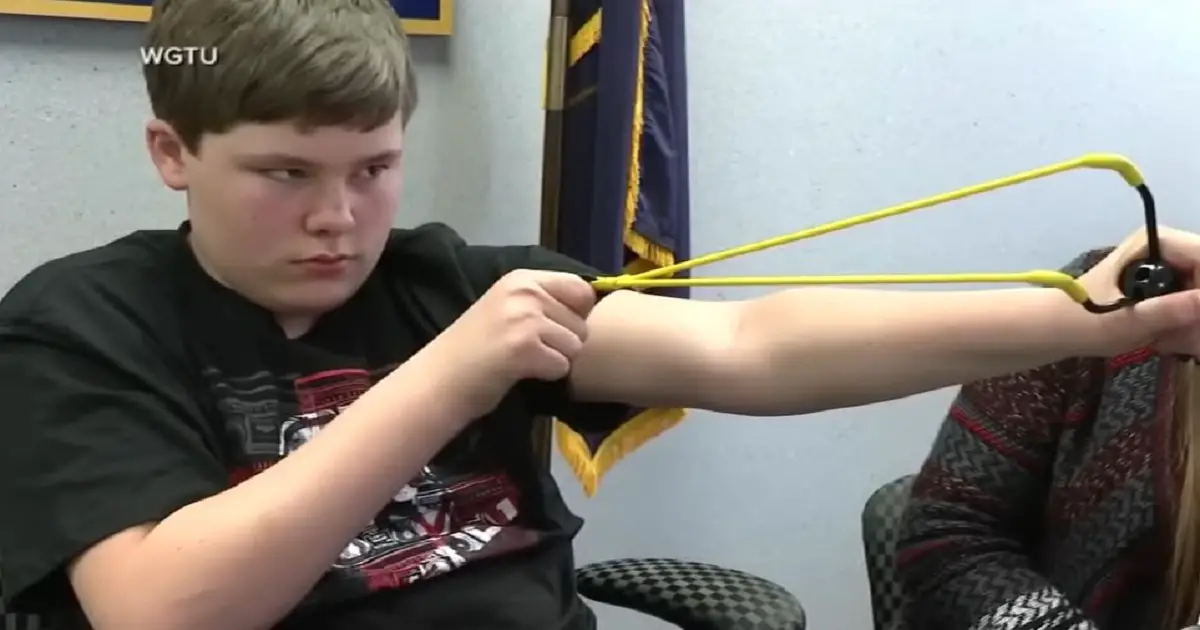 On a typical afternoon, Owen Burns was on his way home from school when he unexpectedly heard his sister's screams. Irritated by the disturbance, he initially brushed off her cries for help, oblivious to any potential danger lurking nearby.
Engrossed in preparing to play his favorite game, "Call of Duty: Black Ops II," on his PlayStation 3, the thirteen-year-old Owen couldn't understand why his sister's screams persisted in the backyard. He dismissed them as mere silliness. However, as he retreated to his bedroom, his attention was captured by a startling sight—a stranger attempting to drag his eight-year-old sister towards the woods adjacent to their house. Realizing the gravity of the situation, the terrified teenager swiftly grabbed his slingshot and gathered nearby objects to use as ammunition, including a marble and a rock. With precision, he aimed and fired a direct shot, striking the kidnapper right between the eyes.
Undeterred by the initial hit, Owen followed up with another shot, this time hitting the kidnapper in the chest. The assailant reacted with profanity-laden outbursts, as recounted by Owen when later speaking to the press.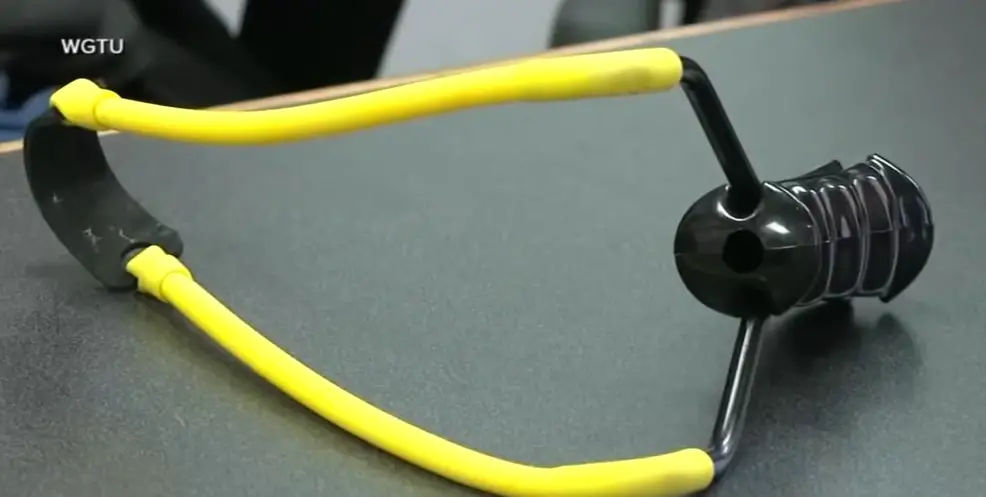 This extraordinary incident occurred during broad daylight at the Burns' residence in Michigan's Alpena Township, where kidnappings were a rare occurrence, according to their mother, Maggie Burns. The Michigan State Police, while withholding the kidnapper's identity, confirmed that he would face adult charges.
At the end of the encounter, Owen's sister emerged unharmed but understandably frightened. During a press conference, Lt. John Grimshaw praised Owen's heroic actions, acknowledging that the young boy had likely saved his sister from serious harm or worse. The lieutenant commended the teenager, emphasizing that his actions were nothing short of heroic. Owen had used a standard slingshot, which his mother had purchased for $3 on sale. Owen would occasionally practice shooting at old orange juice cans in their yard, a habit he believed had improved his accuracy.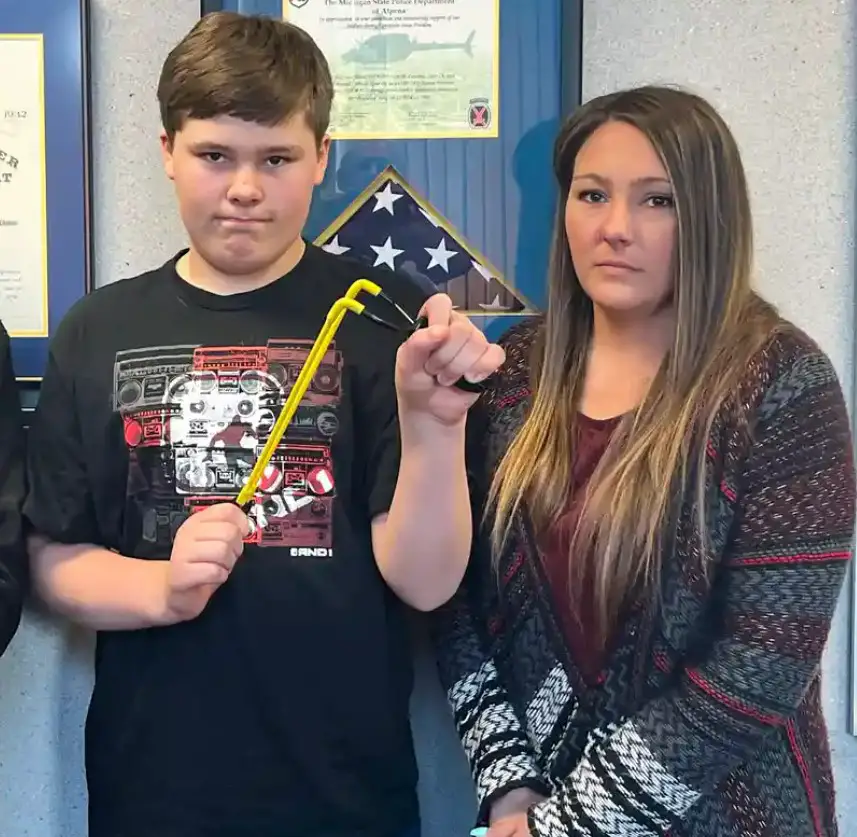 According to Owen, his sole thought upon witnessing the kidnapping attempt was the potential harm that awaited his sister. He imagined the stranger might either kill her or subject her to a horrific fate. The kidnapper had approached from behind, covering her mouth and wrapping an arm around her waist in an attempt to drag her into the woods. In response, Owen swiftly retrieved his slingshot and began launching projectiles at the kidnapper. Startled and in pain, the assailant released Owen's sister, who ran inside the house sobbing, recounting the near-tragedy to her brother.
Overwhelmed with anger, Owen stormed outside, hurling a baseball at the kidnapper, but missing his target. As his slingshot's rubber band snapped, rendering his third attempt ineffective, Owen resorted to striking the assailant with the slingshot itself. The siblings then contacted their mother, who had been temporarily assisting a relative while returning from work. Hearing her distressed children mentioning the term "kidnapper" over the phone, Maggie hurried home and promptly contacted the police.
In due course, law enforcement apprehended the seventeen-year-old kidnapper hiding at a nearby gas station. He faced charges of attempted kidnapping, attempted criminal assault, and misdemeanor assault and battery in the Alpena County District Court. The police confirmed the injuries on the suspect's head and chest, consistent with slingshot strikes, corroborating Owen's account. Although initially skeptical, Maggie was astounded by the evidence and her son's accurate aim, conceding that it sounded like a scene from a movie.
In response to his mother's surprise, Owen asserted that events depicted in movies often manifest in real life. Undoubtedly, this young man's heroic actions exemplify the courage of a protective older brother.