84-Year-Old Woman Rejects Million-Dollar Offer, Forcing Mall to Build Around Her Home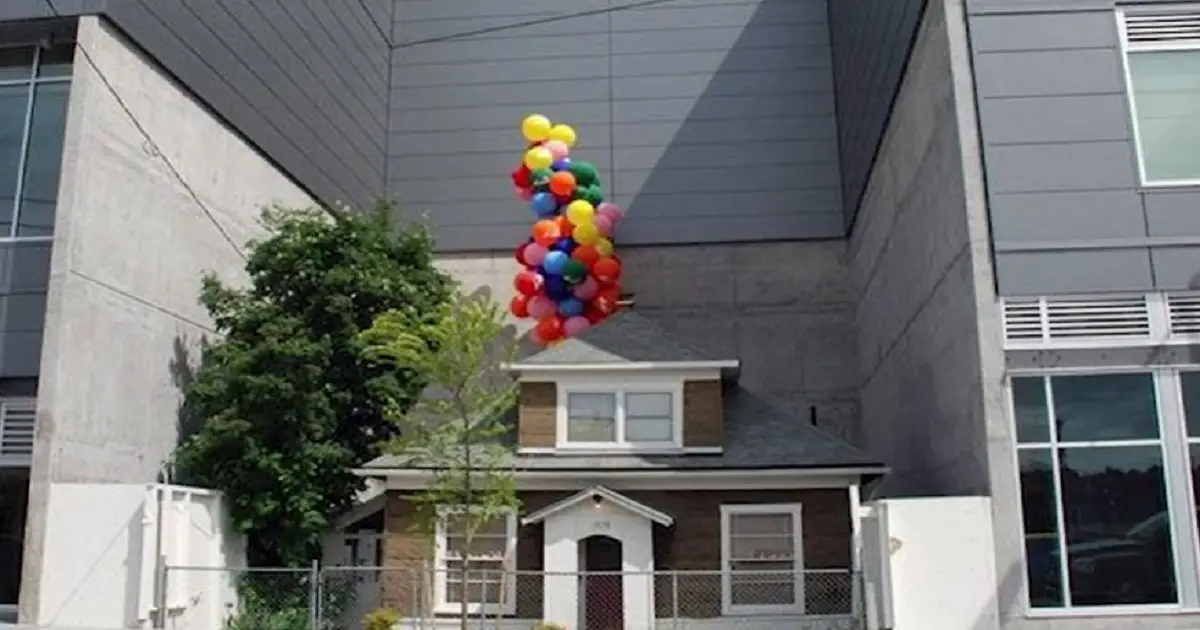 When you reach a certain age, material possessions and money lose their allure. What truly matters is family, friends, and the comfort of a happy home. Edith Macefield, an 84-year-old woman from Ballard, Washington, understood this sentiment perfectly. When the developers wanted to give her a million dollars to move out and destroy her beloved century-old house for more stores, she firmly refused.
Macefield's unwavering decision to stay in her beloved home was seen by some as an act of punk rock rebellion or a symbolic gesture against the relentless pursuit of capitalism and profit-driven growth. However, for Edith, it was simply a matter of living life on her own terms, regardless of what others thought.
BostWiki sheds light on Macefield's fascinating life story. At the age of 16, she informed her mother that she was going to college, but instead, she secretly enlisted in the army, which eventually led her to England. Unfortunately, her age was discovered, and she was discharged. Undeterred, she stayed in England and dedicated herself to caring for war orphans, even touring with the Royal Army's marching band. She even managed to convince some of her friends that she was working as a spy—a testament to her adventurous spirit.
In 1952, Macefield settled in Ballard, Seattle. When the developers attempted to buy her home in 2007, she refused to sell, leading to a stalemate. Consequently, while the developers erected a massive office and retail complex around her house, they were unable to acquire her property. The once idyllic lakeside neighborhood had transformed into a concrete jungle of imposing grey buildings, starkly contrasting its earlier rural charm.
Interestingly, although the movie "Up" by Disney Pixar was not directly inspired by Macefield's house, they did attach balloons to her home as a promotional stunt. Over time, Macefield and her house became symbolic of the anti-development movement and the fiercely independent spirit of the community. In 2013, the Macefield Music Festival was even named in her honor, celebrating the act of holding onto things that truly matter.
After Macefield passed away, she left her home to Barry Martin, a construction superintendent whom she had befriended. Martin sold the property in 2009, but it eventually went into foreclosure and was scheduled for demolition. The community made numerous attempts to save the house and preserve it as a landmark, with many tying balloons to the fence in a heartwarming display of affection. Sadly, efforts to raise enough funds to save the house ultimately fell short.
But in a surprising turn of events in 2018, ten years after Macefield's death, the developers shocked everyone by declaring their intention to include the house in their development project. It seems that a mutually beneficial coexistence has been established between the house and the surrounding development.
Today, the Macefield house stands as a unique attraction, drawing visitors to the area for shopping and serving as a perfect backdrop for Instagram-worthy photos. Moreover, it continues to bring joy and wonder to the community, serving as a testament to freedom, resilience, and the enduring magic that arises when a community unites.