9-Year-Old Boy Pleads to Be Adopted After His Brother Was Adopted Without Him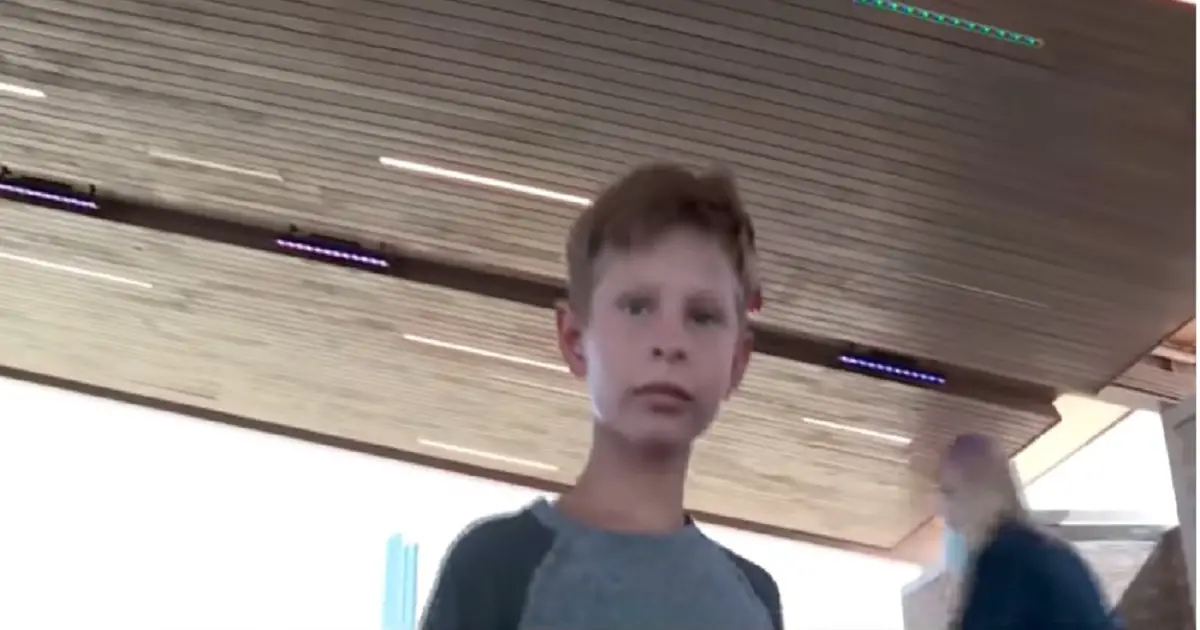 In an interview with an Oklahoma television station, a 9-year-old boy from Oklahoma touched the hearts of many with his heartfelt plea to be adopted. This young boy, named Jordan, has been in foster care for a staggering six years, which is an incredibly long time, especially for someone so young.
It's truly heart-wrenching to think that Jordan has had to endure a life without a loving family. No child deserves to be deprived of the warmth and support that only a family can provide.
However, something truly amazing happened following Jordan's interview – it went viral! His words resonated deeply with thousands of people who were moved by his genuine and poignant plea. Almost immediately, an outpouring of support and inquiries flooded in from individuals eager to adopt Jordan.
When asked where he would go if he could choose anywhere in the world, Jordan expressed his longing for an adoption party, where he could find a loving home and finally have a family to call his own. He expressed that having someone to talk to whenever he needed it was incredibly important to him, and he expressed his hope that someone would choose him.
Miraculously, just half a day after the interview aired, the phone lines were buzzing with thousands of people offering to adopt Jordan. His heartfelt wishes were answered, and he couldn't be happier.
When asked about his three wishes, Jordan's response was simple yet profound – all he desired was a family, emphasizing the word "family" three times. His priorities were clear, and it's heartwarming to know that so many people have come forward to make his dreams a reality.
However, despite this incredible turn of events, Jordan's journey is not without its challenges. Three years ago, he was interviewed alongside his brother, Braison, who was unfortunately adopted without Jordan. As a result, the brothers rarely get the chance to see each other, which adds to the hardships they both face.
Thankfully, Christopher Marlowe, Jordan's Permanency Planning Worker, has been working tirelessly to bring the brothers closer together. The Oklahoma Department of Human Services is striving to ensure they have more opportunities to spend quality time together. Braison's adoptive family has expressed their willingness to facilitate this by allowing the brothers to have day passes to spend time together.
Marlowe remains optimistic that Jordan will find his forever home with a loving and supportive family. However, the task at hand is no small feat, as Marlowe now has to review over 5000 adoption applications for Jordan. It's a testament to Jordan's resilience that he has persevered through so much in such a short period of time, far surpassing the challenges faced by most children in similar situations.
Sadly, Jordan's story is not unique. The foster care system, notorious for its difficulties and often traumatic experiences, is currently home to over 7000 children in Oklahoma alone. Jordan's tale has shed light on the struggles faced by many children in the system, and it is our hope that his story inspires people not only to consider adopting him but also to adopt other children in the foster care system across the country.
We eagerly await the next chapter in Jordan's life and wish him nothing but the best and everlasting happiness. Jordan, your life is about to change, and we are thrilled to see the positive impact that awaits you!