A 22-year Old Man Found a Baby in a Pile of Trash and Did the Unthinkable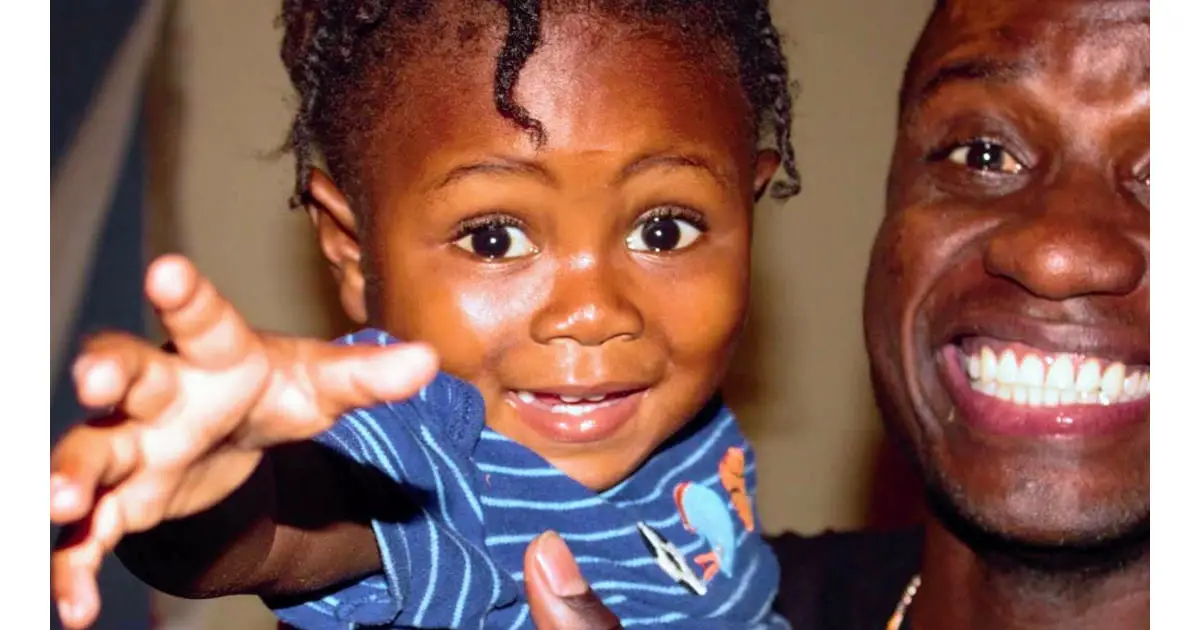 In a world where stories of cruelty and abandonment seem to dominate the headlines, one story of hope and kindness has emerged. Jimmy Amisial, a 22-year-old student, found a little boy in a pile of trash, abandoned, and left for dead. Without hesitation, Jimmy took the little boy in his arms and decided to give him a second chance at life.
"It was in a pile of trash crying and there wasn't a single soul who wanted to do anything about it," Jimmy recalls. "He had no clothes on. He had fire ants crawling all over him because he's been there for a couple of hours. When I picked him up, he immediately stopped crying."
Jimmy's heart broke at the sight of the little boy, who was in desperate need of care and love. From that moment on, Jimmy made a decision that would change both his life and the life of the little boy forever. He decided to adopt him.
Adopting a child is not an easy decision. It requires a tremendous amount of love, patience, and commitment. However, for Jimmy, it was the only option. "I knew in my heart that I couldn't just let him go. I had to take care of him," he says.
Jimmy's mother, Elicie Jean, was fully supportive of his decision to adopt the little boy. She saw the love and compassion in her son's eyes and knew that he would make a wonderful father.
"I'm so proud of Jimmy," Elicie says. "He's always been a kind-hearted person, and now he's taken that kindness to a whole new level. I can't wait to see him as a father. I know he'll be great."
Jimmy's decision has not been an easy one. He has faced challenges and obstacles, but he has never given up. He has worked hard to provide for the little boy, who he now calls his son.
"He's my everything," Jimmy says. "I want him to be happy. I want to teach him how to love, and I want him to know that even though he was left alone, he's not alone."
Jimmy's story is a powerful reminder of the goodness in people. It shows that no matter what happens, there is always hope. It also highlights the importance of adoption and the impact it can have on a child's life.
Adoption is not just about giving a child a home; it's about giving them a family. It's about providing them with a sense of belonging and security. It's about giving them a chance to grow and flourish.
Jimmy's decision to adopt the little boy he found in the trash is a shining example of the power of adoption. It shows that with love, commitment, and determination, anything is possible.
As Jimmy and his son embark on their journey together, they will face many challenges, but they will also experience a love and bond that is unbreakable. They will create memories that will last a lifetime, and they will inspire others to consider adoption as a way to create a brighter future for children in need.
In a world where bad news seems to dominate the headlines, Jimmy's story is a beacon of hope. It reminds us that there is still goodness in the world, and it inspires us to do our part to make a positive difference in the lives of others.