Alan Alda Reveals the Secret to His 60-Year Marriage: Wife Who Still Laughs at All His Jokes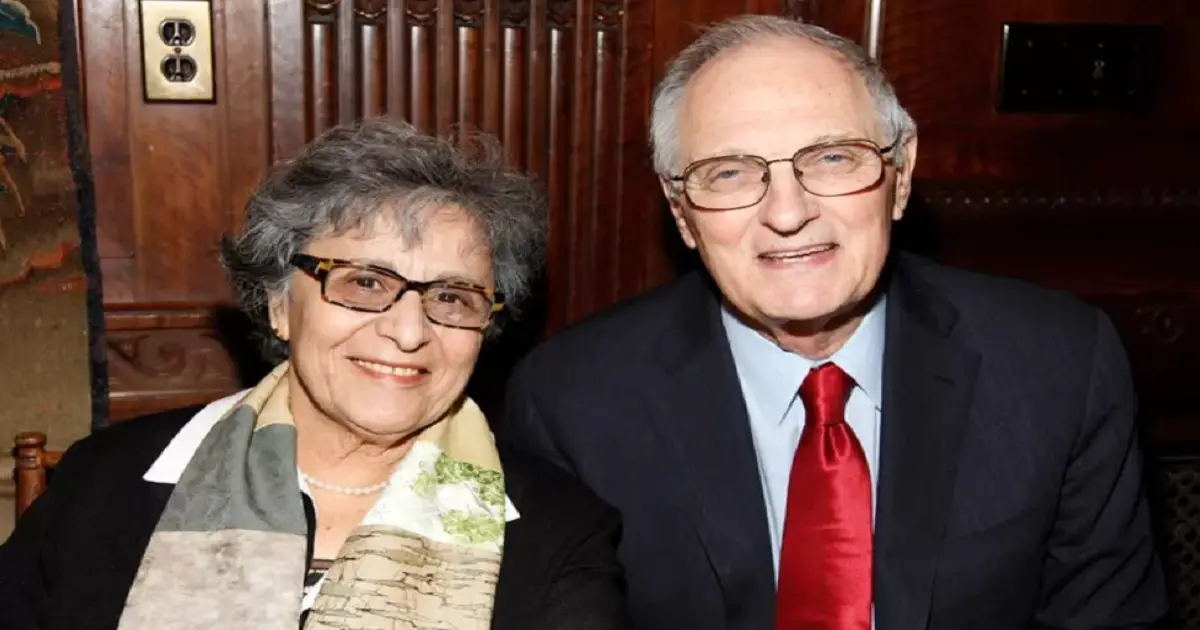 Alan Alda is a well-known actor and personality. Born on January 28, 1936, in New York City, he has had a successful career in film, television, and theater. Alda is best known for his role as Hawkeye Pierce in the television series "M*A*S*H," which earned him critical acclaim. He is also recognized for his advocacy work in the fields of science and communication.
The renowned actor and beloved personality, has recently shared the secret to his enduring 60-year marriage with his wife, Arlene. Despite the popular story surrounding their meeting involving a cake mishap, Alan has set the record straight, shedding light on the true beginnings of their love story.
Contrary to the widely circulated tale, Alan revealed that he and Arlene had already crossed paths and felt a mutual attraction prior to the cake incident (They ate the rum cake off the floor!). The fateful moment with the rum cake merely served as another realization of their shared interests and compatibility.
According to Alan, it wasn't the cake or any particular event at that party that sparked their love; rather, it was Arlene's infectious laughter and appreciation for his humor that captivated him. While society often emphasizes the allure of a funny partner, Alan highlighted the significance of having someone who recognizes and appreciates your humor.
Recalling the enchanting memory, Alan expressed, "I was captivated by her even earlier in the meal when I heard her at the end of the table laughing at my jokes." It was as if her laughter had a magnetic pull, instantly drawing him closer. In Alan's own words, "She had me at Ha." After their graduation, the couple tied the knot, and they have remained inseparable ever since, raising three children and cherishing eight grandchildren together.
Beyond their shared laughter, Alan and Arlene's deep connection extends to their mutual love for music and board games. Arlene, a talented musician, played the clarinet in an orchestra during the early stages of her career. Their shared passions and interests have undoubtedly contributed to the strength of their bond.
One glimpse at photographs of the couple tells a tale of joy and contentment. Their smiles radiate from ear to ear, encapsulating the magic that permeates their marriage. However, Arlene attributes their lasting union to a simple principle—having a short memory. It seems that letting go of past grievances and focusing on the present has been instrumental in their long-lasting love.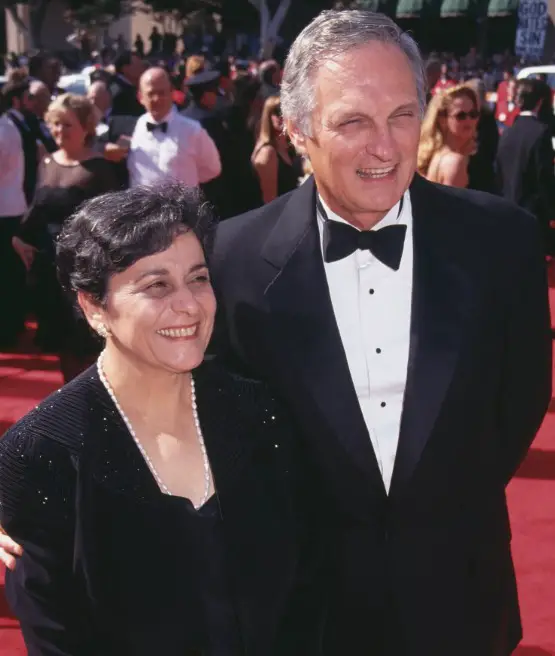 While Alan acknowledges the blessings of their marriage, he humbly acknowledges that they are not the only couple who have achieved such longevity. He believes that his fame may have garnered attention, but there are countless others who have navigated the ups and downs of a committed partnership for just as long, if not longer.
In a world dominated by news of breakups, divorces, and betrayals, Alan's enduring love with Arlene stands out as a beacon of hope. The younger generation, inspired by their remarkable bond, yearns for a love that defies the odds. Whether attributed to a generational gap, sheer luck, or something else entirely, the love shared by Alan and Arlene Alda remains a desirable aspiration for many.