Author Becomes Best Seller After His Book Signing Clip Goes Viral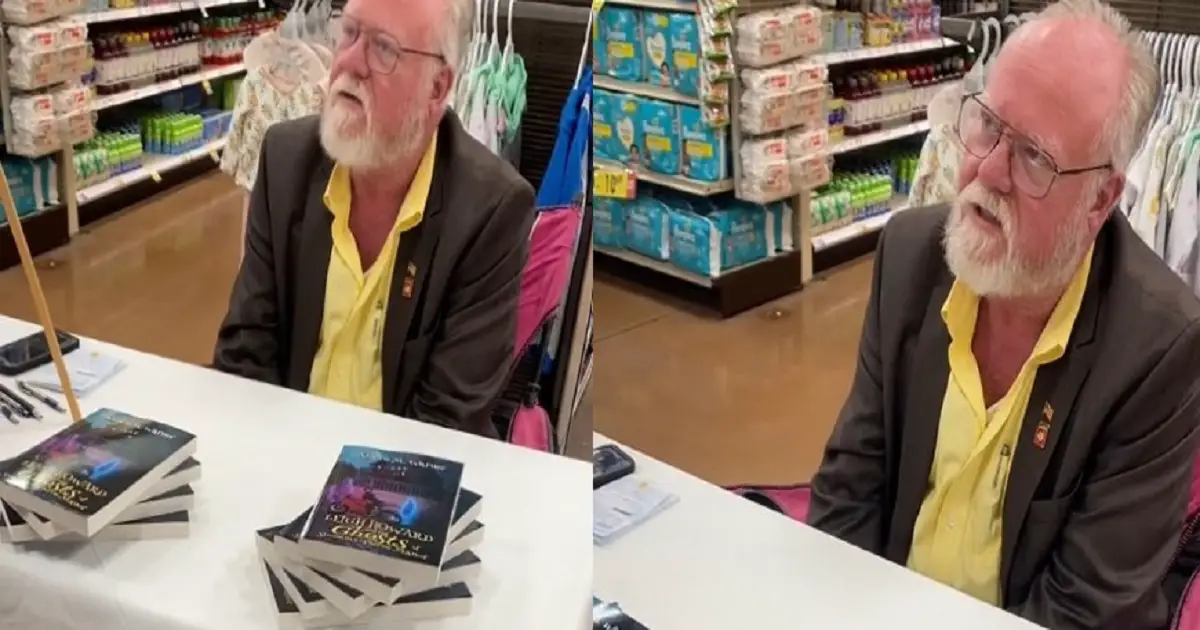 In a heartwarming turn of events, a first-time author named Shawn Warner, 58, from Arlington, Texas, went from feeling defeated at an empty book signing to becoming an overnight bestseller. This incredible transformation was triggered by a viral TikTok video that showcased Shawn's struggle and inspired hundreds of people to support him by purchasing his debut fantasy novel.
The journey to Shawn's success began when content creator Red encountered him at an uneventful book signing. Feeling compelled to help, Red captured the moment on TikTok, where Shawn sat behind a table with stacks of his book, waiting for visitors who never arrived. The video, viewed over 17 million times, struck a chord with viewers, prompting them to rally behind the aspiring author.
During the clip, Shawn explains his novel's plot, titled "Leigh Howard and the Ghosts of Simmons-Pierce Manor." It revolves around a teenage girl who joins forces with a ghost with multiple personalities to solve her parents' murder. Red engages with Shawn, asking what inspired him to write a murder mystery. Shawn reveals his lifelong love for mysteries and how he grew up reading them.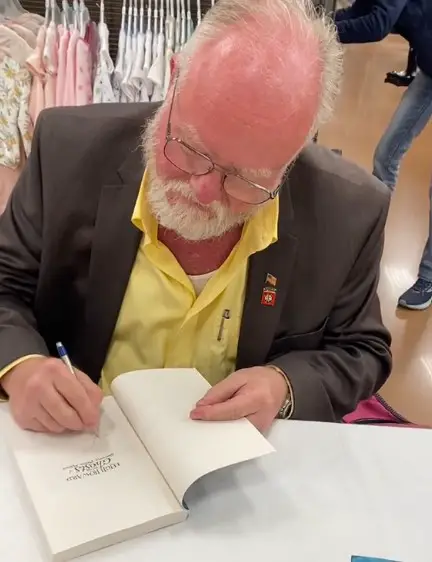 Red, genuinely touched by Shawn's situation, asks him to sign a copy of the book for one of his followers before sharing screenshots of the book's Amazon page. Captions accompany the video, expressing Red's motivation to show a stranger kindness and recognizing the lack of recognition for hard work. The viral clip garners an outpouring of support from social media users, with many pledging to purchase Shawn's book.
Shawn Warner, a writer who felt discouraged at a book signing with no one attending, suddenly became a hugely popular author in just one night. His story shows how the internet can help someone succeed and how small acts of kindness can make a big difference. It reminds us that every creative project is the result of someone putting their passion and hard work into it. With the help of social media users who shared and supported Shawn's book, it became incredibly successful. This proves that even a small act of kindness can help someone achieve their dreams. Shawn was deeply moved by this support and expressed his gratitude, knowing that his success was thanks to the generosity and kindness of others.