Rescued At 3 Months Old, Bear Has Lived With Human Family For 23 Years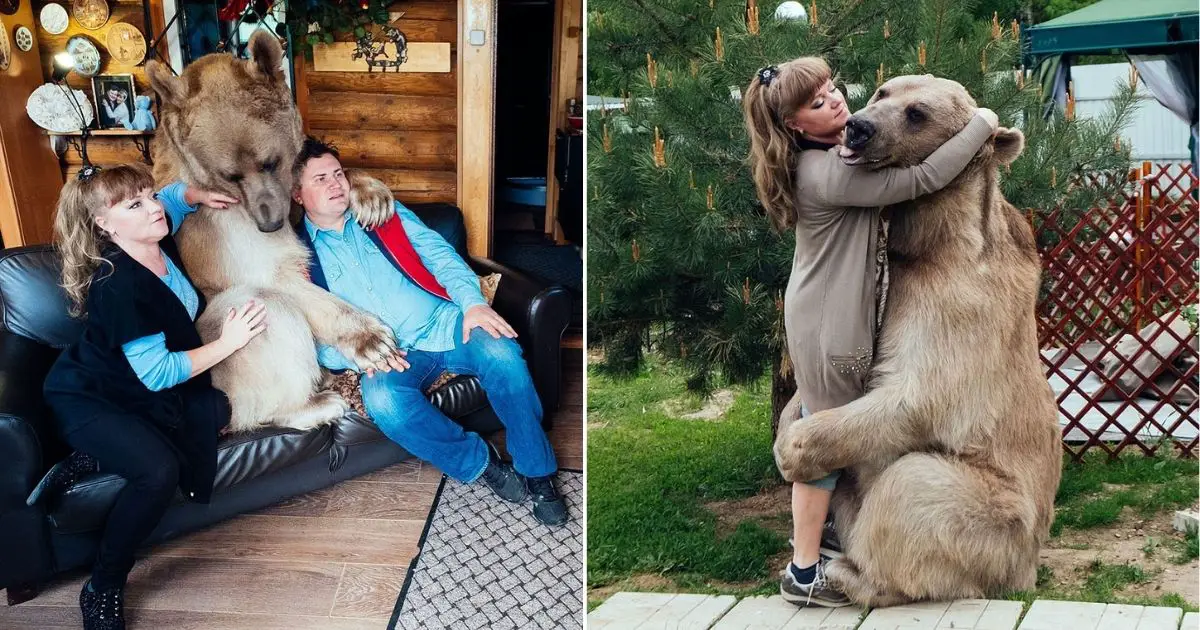 We often read stories and see videos of people raising abandoned wild animals as pets, such as squirrels and raccoons. But have you ever seen a domesticated bear that lives with a human family? Now you have. Stepan the bear was found abandoned and close to death in a forest in Russia as a cub, and one Moscow-based couple decided to take him in and have him join the family.
Svetlana and Yuri Panteleenko have raised Stepan since he was a three-month old cub – and that was 23 years ago. Now seven feet tall and weighing nearly 450 pounds, Stepan is just another member of the family. "He absolutely loves people and is a really sociable bear – despite what people might think, he is not aggressive at all," said Svetlana. "We have never been bitten by Stepan."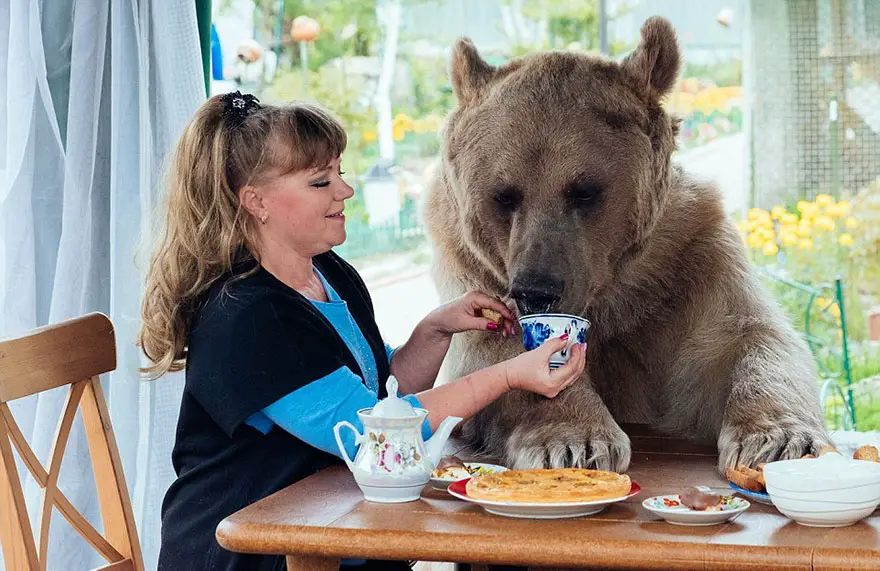 Stepan eats just over 50 pounds of fish, vegetables, and eggs daily, but the Panteleenkos keep him in shape by playing ball with him in the yard. He also likes to join them when the couple is gardening! When Stepan isn't busy eating or playing in the yard, he enjoys taking a seat on the couch with his family – which he takes up most of.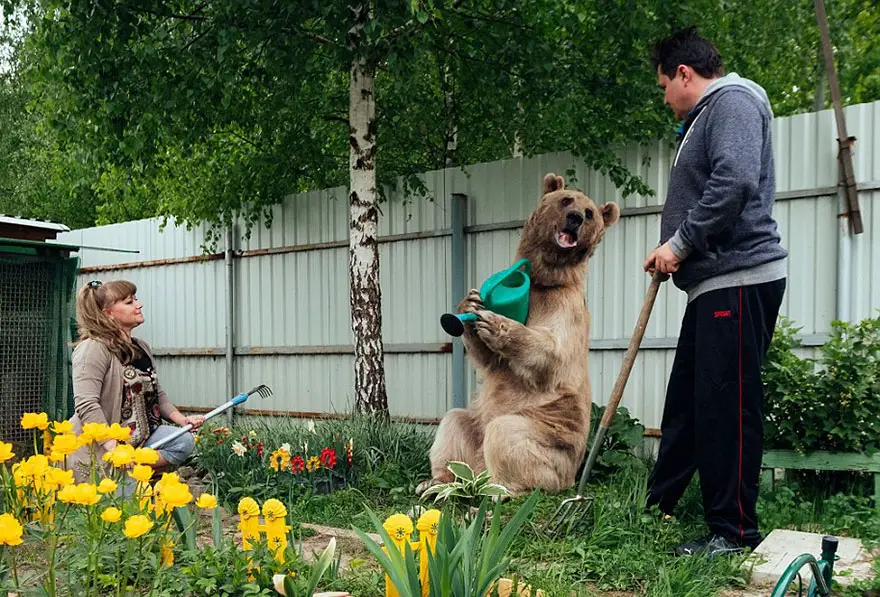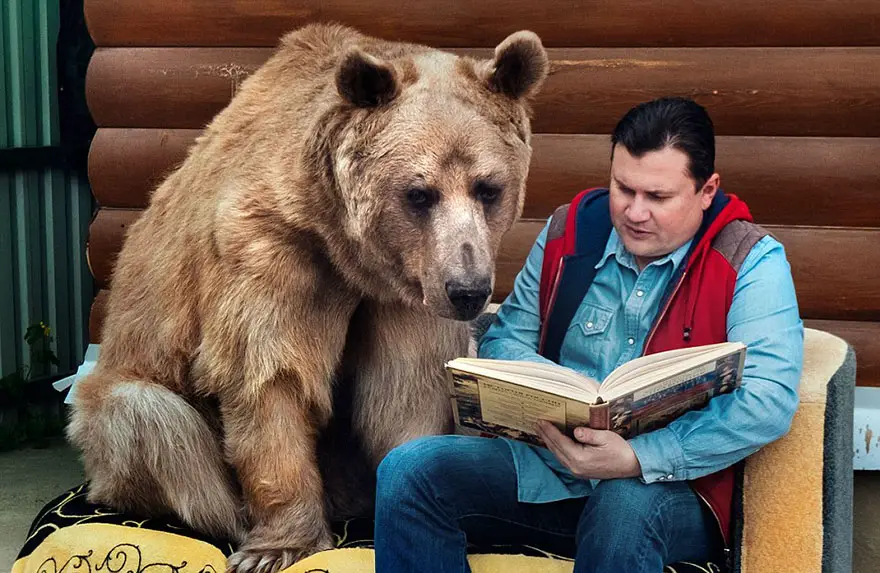 Although this is definitely an unusual wild animal to have living in one's home, Stepan and the Pantleenkos clearly have an understanding, and their relationship has continued to flourish over the past two decades. Families clearly come in all shapes, sizes, and even species!
h/t Bored Panda – thanks for sharing Stepan's story!