Ben Falcone Calls Himself "Lucky Guy" to Have Melissa McCarthy as His Wife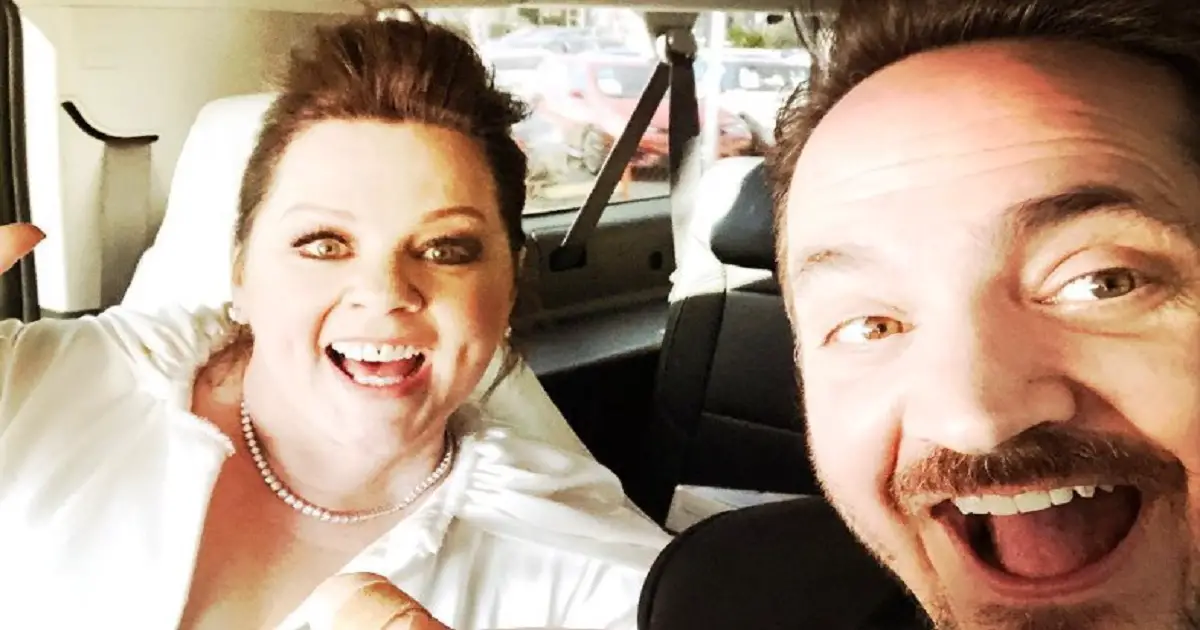 Melissa McCarthy, the renowned and talented actor, is far more captivating than any stereotypes or judgments about her weight. With her exceptional comedic skills, remarkable versatility, and numerous accomplishments in the entertainment industry, McCarthy has proven time and again that her talent and charisma transcend any physical attributes. 
Melissa McCarthy is undeniably a comic genius, gifted with immense talent that has made audiences laugh in theaters and on television screens worldwide. From her breakthrough role as Sookie St. James in "The Gilmore Girls" to her Emmy-winning portrayal of Molly Flynn in "Mike and Molly," McCarthy has showcased her remarkable acting prowess. She has also graced the big screen with memorable performances in movies like "Bridesmaids," and "Ghostbusters."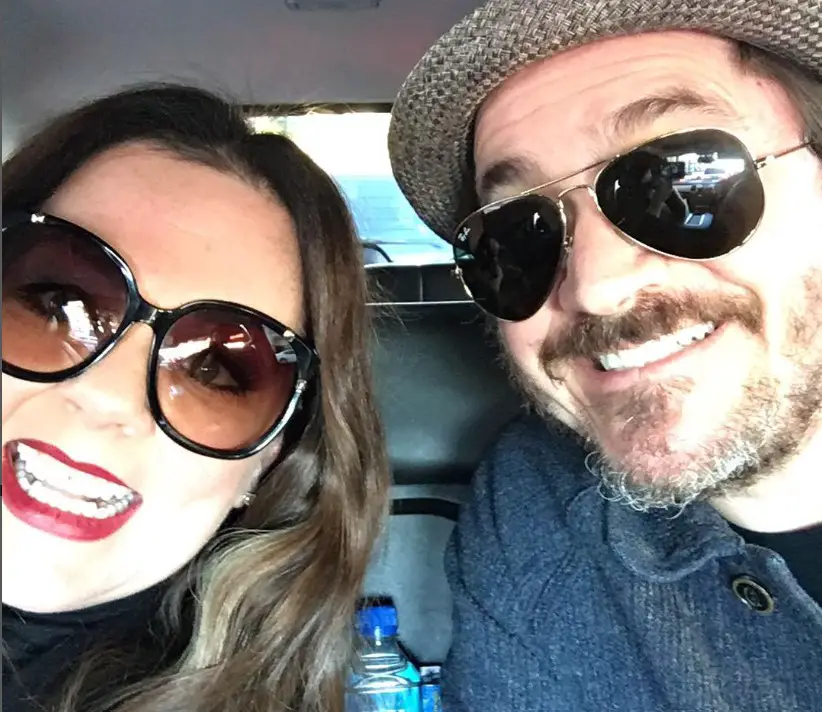 McCarthy has not limited herself to acting alone. She has ventured into producing and writing as well, alongside her husband, Ben Falcone, under their production company, On the Day Productions. Their collaborative efforts have resulted in successful films such as "Tammy," "The Boss," and "Life of the Party." Together, McCarthy and Falcone have become one of Hollywood's most adorable and funniest couples, adding a unique charm to the industry.
McCarthy's remarkable talent and contributions to the entertainment industry have garnered her numerous accolades and widespread recognition. In 2023, she ranked fourth on Forbes' list of the highest-paid actresses, a testament to her success and popularity. 
What sets McCarthy and Falcone apart from other Hollywood couples is their genuine and refreshing sense of humor. Their unconventional appearances, such as sporting matching tracksuits and sneakers at the Vanity Fair Oscars after-party, have only added to their charm and uniqueness. McCarthy's ability to embrace her individuality and have fun with fashion choices reflects her confidence and refusal to conform to societal expectations.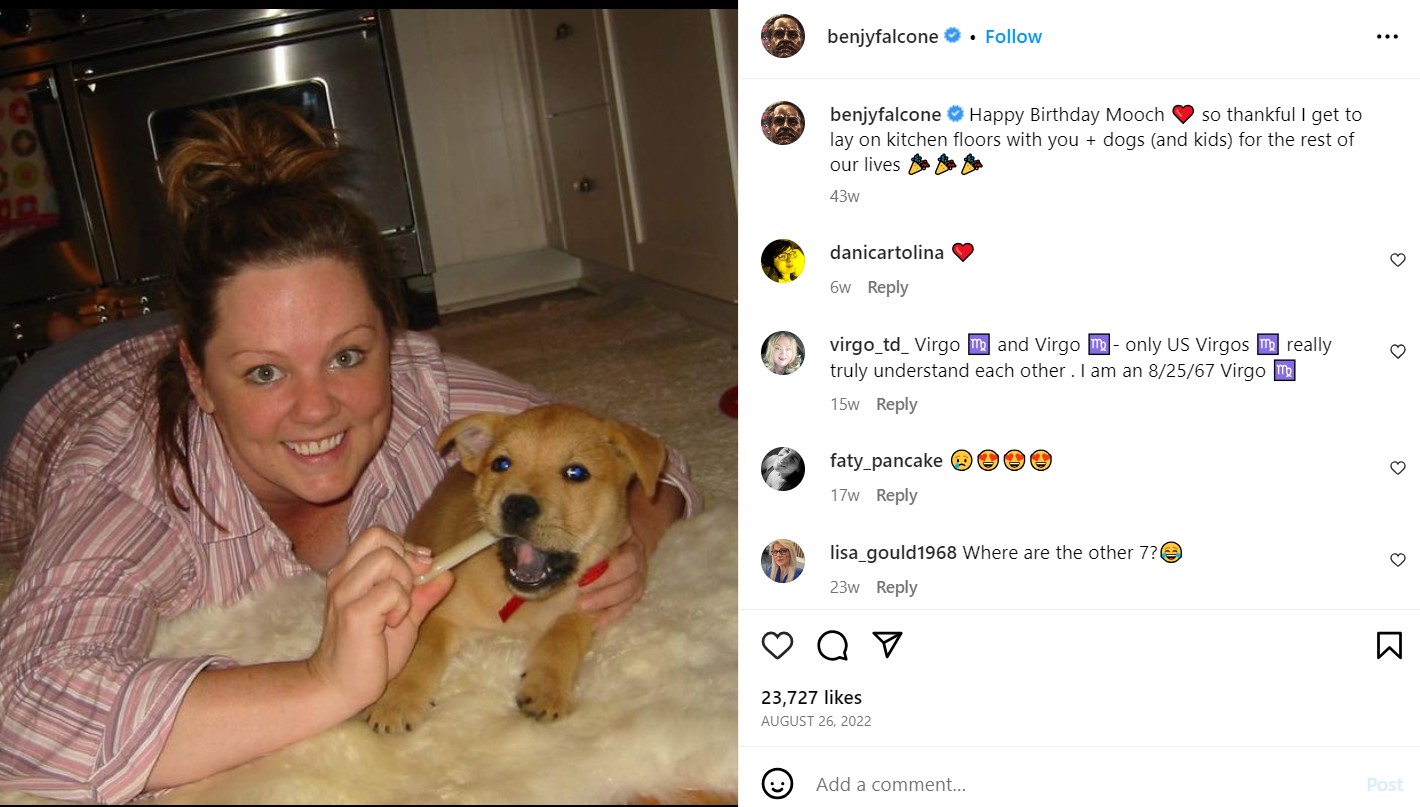 Unfortunately, McCarthy has had to face unwarranted criticism and body shaming throughout her career. However, she has consistently risen above these challenges and become an inspiring advocate for body positivity and female empowerment. McCarthy has emphasized that her weight should not define her or anyone else, urging society to focus on the multitude of intriguing qualities women possess beyond physical appearance. Her dedication to promoting inclusivity led her to launch Melissa McCarthy Seven7, a fashion line designed to cater to a wide range of sizes and celebrate individual beauty.
In 2021 her husband posted a picture on Instagram, saying: "This was taken at a friend's wedding, maybe 14 years ago. We had a good time. It was a fun wedding, but also Melissa makes everything fun–just by being herself. I'm such a lucky fella to be married to someone so smart, kind, beautiful and crazy funny. Happy birthday Mooch, love you!"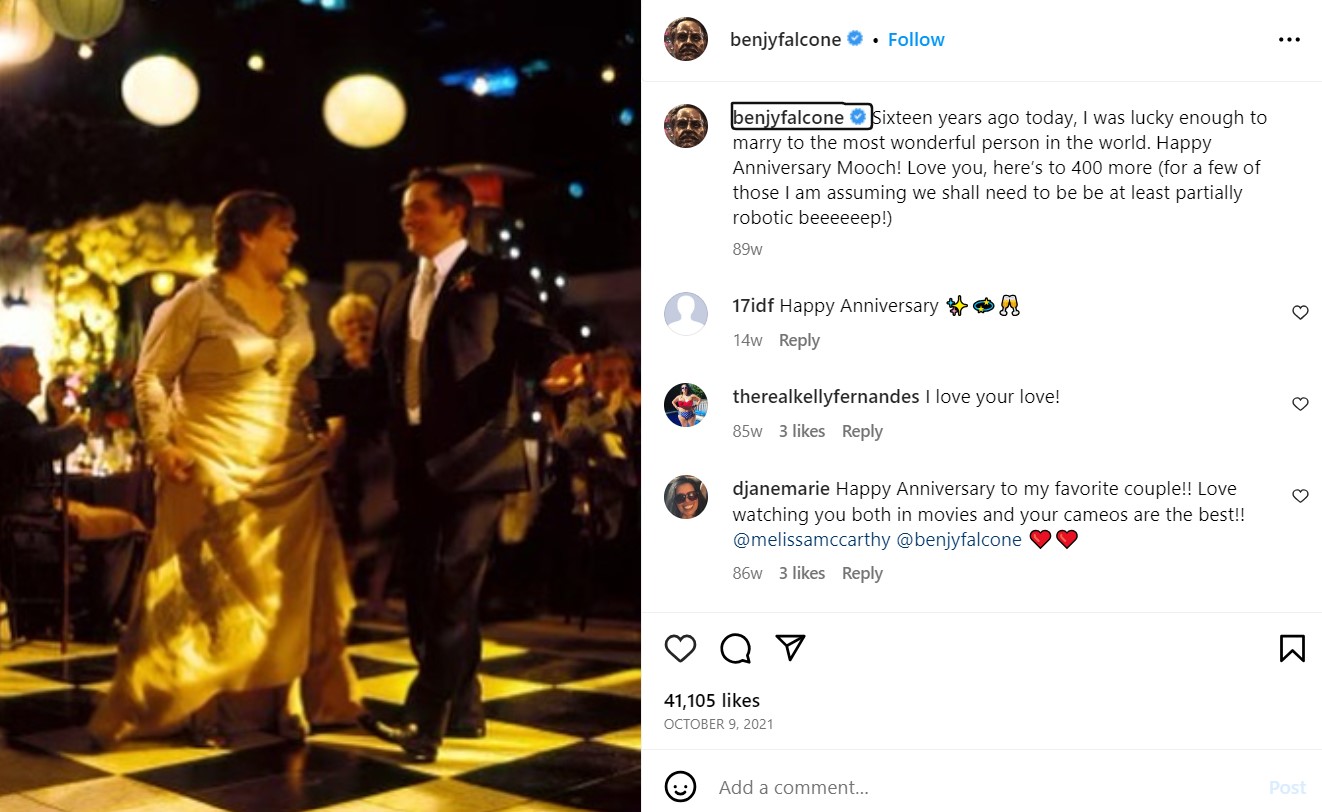 Despite facing criticism, Falcone consistently expresses affectionate sentiments towards McCarthy, the mother of their two children. He simply stated, "I tell her 'I love you' every day."
Melissa McCarthy is far more than a talented actor who happens to be overweight. She is a comedic genius, a successful producer and writer, a loving spouse, and an influential advocate for body positivity. McCarthy's journey in Hollywood is an inspiration to countless individuals, reminding them to embrace their uniqueness, challenge societal norms, and focus on their inner qualities rather than external judgments. By recognizing McCarthy's immense talent and the positive impact she has made, we can appreciate her for the incredible person she is beyond any stereotypes or physical attributes.