Bindi Irwin Commissions Painting Showing Her Late Father Holding His Granddaughter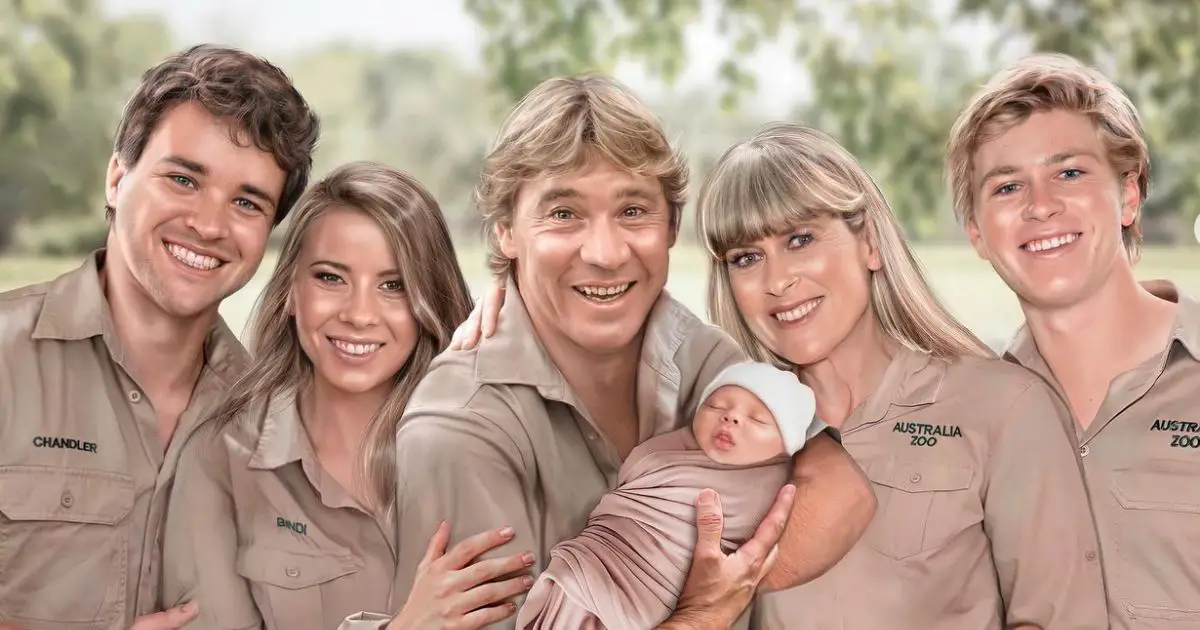 I can still vividly remember the day in September 2006 when it was announced that famed conservationist and television personality Steve Irwin had tragically died. While filming a documentary, Irwin was snorkeling in shallow waters and was stung in the chest by a stingray, leading to his subsequent death. People around the globe mourned this far-too-soon loss, particularly his family.
Steve's wife, Terri, and two children, Bindi and Robert, have done everything they can to carry on his legacy. Bindi and Robert both became conservationists and zookeepers, with their dad no doubt looking down on them and beaming with pride. And recently, Bindi was even married and gave birth to her first child.
Although Bindi has experienced a lot of happy, positive things thus far, I'm sure each life event is bittersweet not having her dad there to share it with. As a beautiful tribute to her late father, Bindi commissioned a painting showing her husband, her family, and her dad reimagined holding her newborn daughter, Grace. It's both heart-wrenching and wonderful getting to imagine Steve as a first-time grandparent.
We are so happy to see Bindi all grown up and creating a beautiful life for herself. And it's so amazing to see all of the Irwins carrying on Steve's legacy. We wish each and every one of them all the best!