Bride Mocked for Baking Own Wedding Cake 12 Hours Before the Ceremony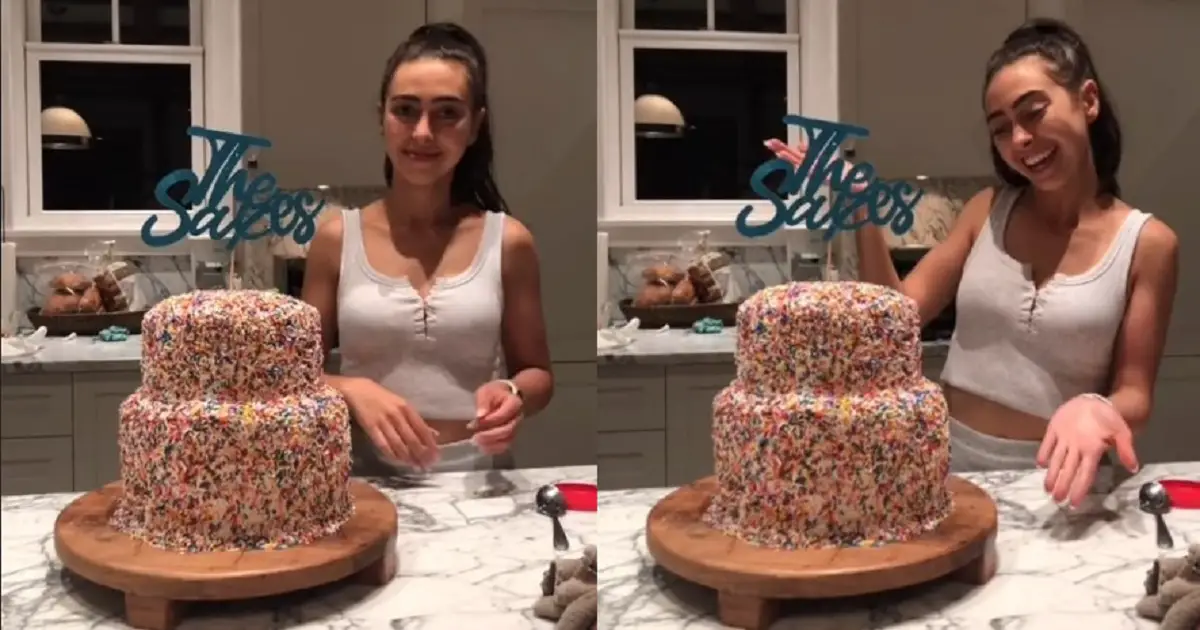 A bride recently faced online ridicule after deciding to bake her own wedding cake just hours before her big day. Weddings can be quite costly, so she thought she could save some money by creating the dessert herself. However, instead of receiving praise, many people commented that her cake resembled a children's birthday cake or even a volcano, rather than a dreamy wedding centerpiece.
The bride, named Laura, hailing from the United States, shared a video on TikTok which garnered more than 3 million views. In the caption, she expressed her uncertainty about whether making her wedding cake at midnight the night before the wedding was the wisest choice.
In Australia, wedding cakes can cost anywhere from $300 to $1200, depending on their size and intricacy. In contrast, Laura's homemade creation probably amounted to less than $30. She saw this as a significant opportunity to save money amidst the extravagance of weddings. Laura, who can be seen in the picture accompanying the post, explained in the video that she was baking the cake just two days before her wedding.
For her cake, Laura used Betty Crocker rainbow white cake mix. The night before the wedding, she baked three eight-inch cakes and three ten-inch cakes, which were then assembled to create the various tiers. She covered the cake in rainbow sprinkles for a vibrant touch.
At midnight, Laura began icing the cake, admitting that she had never done this before. Nonetheless, she thought her creation looked pretty cute. To complete the cake, she added a large topper spelling out the couple's name. While Laura was satisfied with the end result, others couldn't resist criticizing her homemade dessert.
Some people commended Laura for her effort and praised her for saving money by baking the cake herself. One commenter wrote: "I LOVE IT!! People forget the wedding is about what makes the couple happy NOT the guests. Great job on creating YOUR special memories!". There were people who doubted and were not fond of the cake, expressing that it resembled a birthday cake rather than a wedding cake.
We really enjoy it, what are your thoughts?