Cat Sneaks into School, Poses for Class Photo and Surprises Mom with His Portrait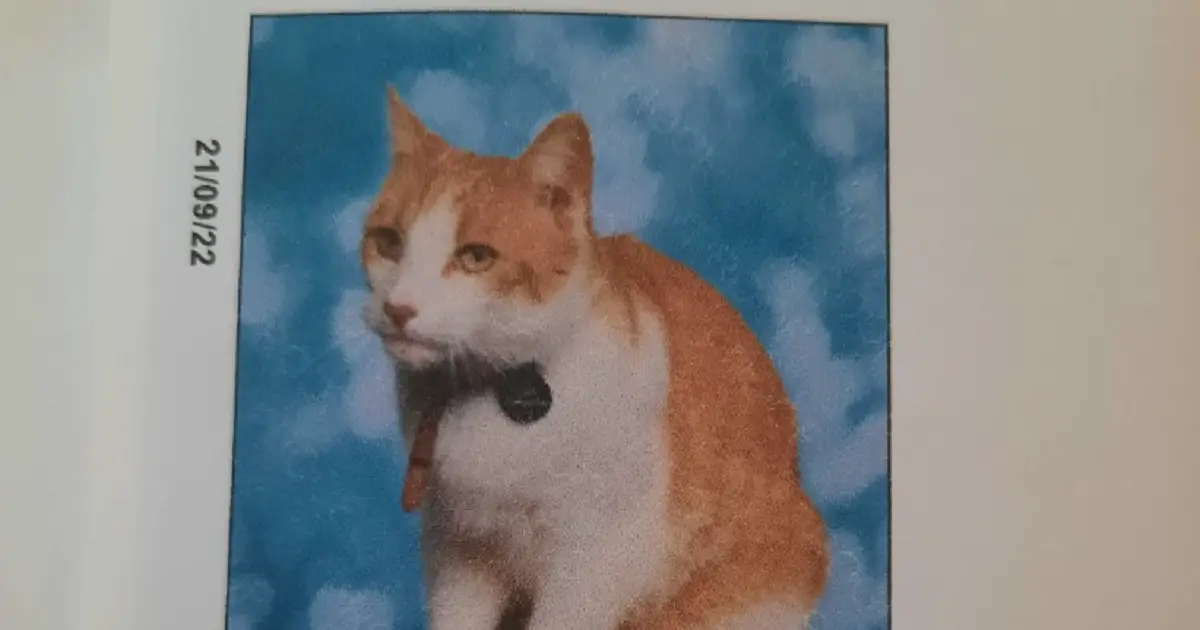 Picture day at Drury Primary School in Flintshire, North Wales turned into a memorable and hilarious event for Emma Roberts and her daughters, Megan and Chloe. Little did they know that Ziggy, their mischievous family cat, would become the unexpected star of the day and how Ziggy's antics would bring joy to the school and create lasting memories for everyone involved.
When Emma received her daughters' school pictures, she anticipated adorable snapshots of Megan and Chloe. However, along with their photos, she was greeted with an additional image that left her in stitches. It was none other than Ziggy, the family cat, striking a pose of his own. Ziggy's misadventures had made their way onto the school's official picture day capture, much to everyone's amusement.
Ziggy, a four-year-old feline with a taste for adventure, had become a familiar sight around Drury Primary School. He would often tail Megan and Chloe as they made their way to class, making the school grounds his playground. Little did anyone expect that Ziggy would take his antics a step further by actively participating in the official school photo session.
As the day of the school pictures arrived, Ziggy eagerly took his place in front of the camera, showcasing his impeccable timing and charming personality. Emma recounts the moment of surprise and laughter when she discovered Ziggy's photo amidst her daughters'. The unexpected photobomb had everyone, including the other parents, in fits of laughter.
Ziggy's mischievous presence around the school became a daily occurrence, endearing him to the students and staff alike. Emma shares how Ziggy often found himself lounging on the headmaster's desk or exploring various classrooms, adding an element of delight to the students' everyday lives. The cat's friendly and playful nature brought comfort to many children, especially those who didn't have pets at home.
Amused by Ziggy's affection for the school, the headmaster accepted him as an honorary member of the student body. Ziggy's photo was even considered for placement on the staff noticeboard, symbolizing his unique role in the school's culture. Mark, the headmaster, expressed his appreciation for Ziggy's constant presence, acknowledging the positive impact the clever cat had on the students.
Ziggy's unexpected participation in Drury Primary School's picture day created a heartwarming and amusing memory for all involved. This clever cat's misadventures turned a routine school event into a delightful and unforgettable experience. Ziggy's playful presence added joy to the lives of the students and staff, proving that sometimes unexpected surprises can be the highlight of our day.