Country Star Brad Paisley Keeping A Diary Of His 'Goddess' Wife And Their Sweetest Moments Together For 20 Years
Brad Paisley is a name that needs no introduction in the country music world. He is a multi-talented artist who has won several accolades throughout his career, including three Grammy Awards, 14 Academy of Country Music Awards, and 14 Country Music Association Awards. He has also been in the limelight for his long-lasting marriage to his wife, Kimberly Williams Paisley.
Brad and Kimberly have been married for 20 years, and their love story is nothing short of a fairy tale. They began dating in 2001. Before that Brad had seen her in Father of the bride and he was fascinated by her. The chemistry between the two was evident, and they started dating soon after.
In 2003, Brad and Kimberly tied the knot in a private ceremony in Malibu, California. Since then, they have been inseparable, and their love has only grown stronger with each passing day. In an industry where relationships are often short-lived, Brad and Kimberly's marriage is a testament to their commitment and devotion to each other.
But what is the secret to their long-lasting marriage? According to Brad, it's all about keeping a diary of their best memories.
Brad revealed that he has been keeping a diary of his and Kimberly's best moments together since they first started dating. He writes down everything that they do together, every special moment, every date, every anniversary. It's like a time capsule of their love story.
Brad's diary is not just a record of their romantic moments; it also includes the ups and downs of their relationship. Of course, there can be many arguments and disagreements in relationships and that is completely normal. Brad tries to write down every important thing, because it helps him to see things from a different perspective and understand Kimberly's point of view better.   
But why keep a diary when you can just take pictures or videos? Brad believes that writing down their memories in a diary is more personal and intimate. Writing about their experiences, it makes it easier to relive them in his mind and feel the emotions all over again.
Brad's diary has also helped him to be more present in his marriage. Sometimes, when you're in a long-term relationship, it's easy to take things for granted and forget why you fell in love in the first place. Reading a diary reminds you of all the reasons why you love someone and why they are the most important person in your life. 
Kimberly is also a big fan of Brad's diary. And she thinks that it's one of the most romantic things he's ever done for her.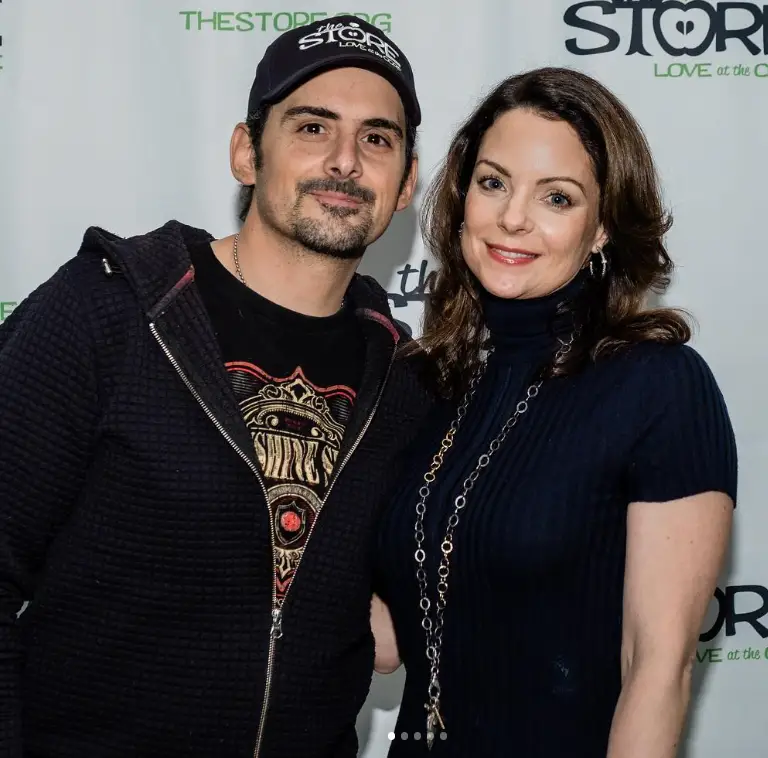 Brad's diary is not just a personal keepsake; it has also inspired him to write some of his biggest hits. A lot of my songs are based on his personal experiences, and the diary has been a great source of inspiration for him. For him It's like a treasure trove of stories and emotions that he can draw from whenever he needs to.
Brad and Kimberly's love story is a beautiful example of the power of commitment, devotion, and the importance of keeping memories alive. As Brad puts it, the diary is not just a record of their past; it's a promise to each other that they will continue to make new memories and write new chapters in their love story.