Couple Requests Dog Food Refund After 2 Dogs Pass Away but Gets Shocked by Their Unexpected Reply
In a heartbreaking turn of events, one family faced a double tragedy when their two beloved dogs passed away in the same weekend. The grieving couple, who had recently purchased a significant amount of dog food from Chewy, decided to reach out to the company for a refund. However, what they didn't anticipate was the compassionate and unexpected response they would receive.
Laura Waltenburg's sister and brother-in-law had always been devoted pet owners. Their two dogs were like family to them, providing unconditional love and companionship. Tragically, fate dealt them a cruel hand when both of their furry companions passed away within days of each other. This devastating loss left them not only heartbroken but also grappling with the practicalities of dealing with unused dog food.
Feeling overwhelmed by the grief and the reminder of their dogs' absence, Laura's sister and brother-in-law decided to contact Chewy, the online pet supply retailer from which they had purchased the dog food. They explained their unfortunate situation and requested a refund for the unused bags of food. Little did they know, Chewy's response would go above and beyond their expectations.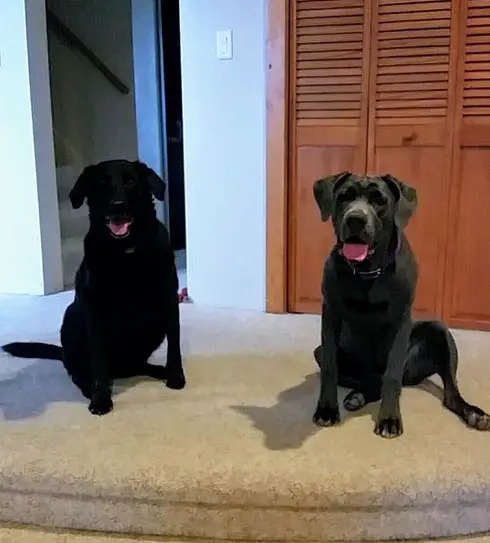 To their surprise, Chewy not only granted the refund but also offered a compassionate and heartwarming suggestion. Instead of returning the dog food, the company suggested that the couple donate it to a local animal shelter or rescue organization. This thoughtful gesture not only acknowledged their loss but also provided an opportunity for the grieving couple to honor their dogs' memory by helping other animals in need.
Touched by Chewy's kindness and understanding, Laura's sister and brother-in-law were deeply moved. The suggestion to donate the dog food resonated with them, as it allowed them to turn their personal tragedy into something positive and meaningful. They promptly followed Chewy's advice and found solace in knowing that their dogs' legacy would live on through the nourishment of other animals.
Chewy also emailed them asking for the picture of their dog to put it in their memorial book. But Chewy didn't stop there. Recognizing the immense pain that Laura's sister and brother-in-law were experiencing, the company went a step further to show their support. In a surprising and touching gesture, Chewy sent a bouquet of flowers to the grieving couple. The flowers served as a symbolic representation of the company's condolences and sympathy during this difficult time.
The act of sending flowers may seem small, but it carries a significant impact in times of grief. It conveys a message of empathy, letting Laura's sister and brother-in-law know that Chewy recognizes and shares their pain. The unexpected gesture reaffirmed that Chewy isn't just a faceless corporation but a company that truly cares about its customers and their well-being.
The story of this family and their interaction with Chewy showcases the power of empathy in business and the ability of a company to go beyond its primary mission to provide exceptional customer service.
While Laura's sister and brother-in-law may still be grieving the loss of their beloved dogs, they can find comfort in knowing that their dogs' memory lives on through the act of kindness sparked by Chewy.