Dad Built Storm Shelter Over a Decade Ago for His Family Unaware That It Would Save Their Lives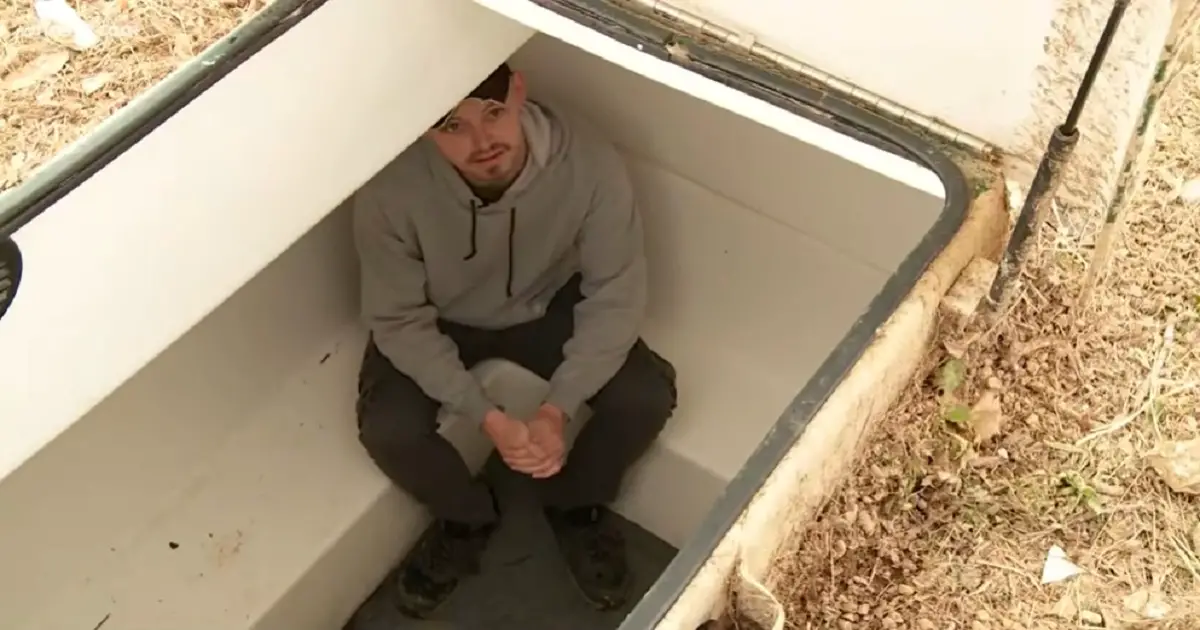 Living in tornado-prone areas can be nerve-wracking, but being prepared for the unexpected can make all the difference. Such was the case for a family in Breman, Kentucky, whose lives were saved by a storm shelter during a devastating storm.
When a powerful storm hit western Kentucky, Jordan Evans and his son Gage were away from home, witnessing the aftermath that resembled a war zone upon their return. However, the rest of their family faced a perilous situation as their house lacked a basement. Fortunately, a storm shelter located next door became their safe haven, protecting all eight family members and their two dogs. Despite the shelter's tight quarters, it provided the necessary protection, showcasing the importance of having a designated safe space during extreme weather events.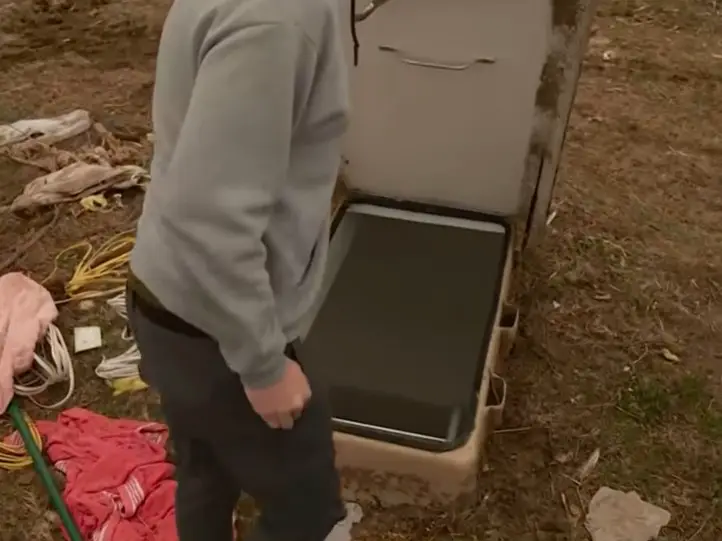 The storm shelter, built by Justin Pointer's father a decade ago, remained unused until that fateful night in December. Justin couldn't recall the exact cost of construction, but its value skyrocketed as it saved their lives. Reflecting on the experience, Justin expressed his gratitude, saying he would willingly pay a hundred times more for the shelter if necessary. This testimony emphasizes the significance of investing in protective measures, ensuring the safety of loved ones during natural disasters.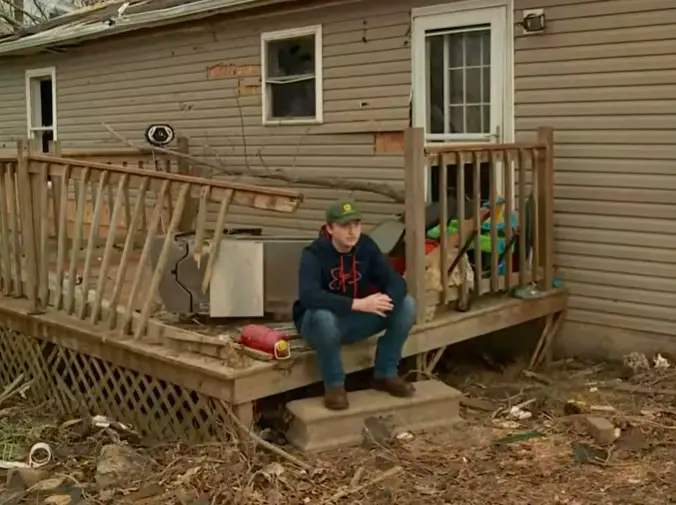 Kentucky bore the brunt of the tornado, leaving numerous people missing and communities devastated. In Mayfield, the situation was dire, with shattered infrastructure and limited resources for survival. However, amidst the chaos, Jim Finch emerged as a symbol of hope. Driving around town in his truck equipped with a large grill, Jim prepared meals such as hamburgers, sausages, eggs, and chicken to feed the tornado victims. With no restaurants or running water available, his selfless act provided nourishment and comfort to the affected residents.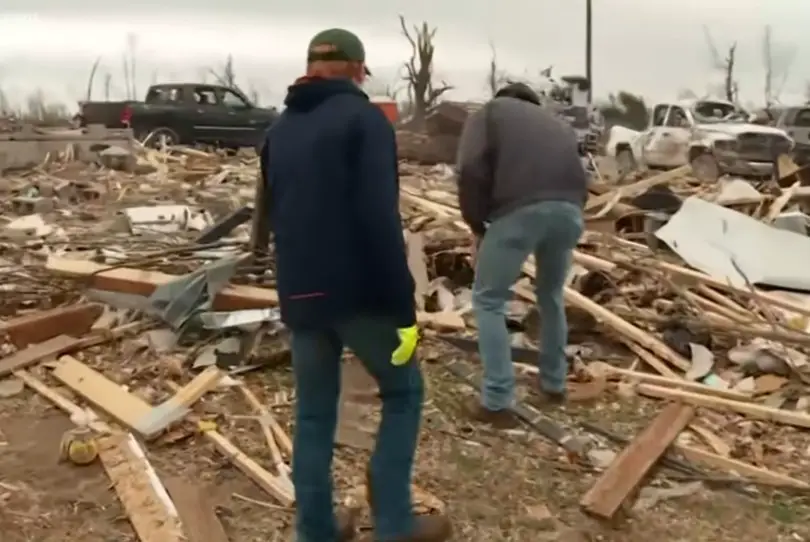 As the town of Mayfield grappled with the aftermath of the tornado, Mayor Kathy Stewart O'Nan acknowledged the extensive damage and the urgent need for support. The community faced the daunting task of rebuilding their lives, with essential services like running water, wastewater management, and natural gas severely disrupted. However, amidst the challenges, the community remained resilient. People like Jim Finch became beacons of hope, reminding everyone that by coming together, they could overcome the darkest of times.
The story of survival in Breman, Kentucky, shows us the importance of preparedness and community support in the face of natural disasters. The storm shelter that saved the lives of the Evans family highlights the necessity of having a safe space during severe weather events. Furthermore, the selflessness of Jim Finch, who brought food and hope to tornado-ravaged Mayfield, exemplifies the unwavering spirit of compassion that can help communities rebuild and recover. In times of adversity, it is these acts of kindness and resilience that shine a light in the darkest moments, giving hope and strength to those who need it most.