Dog Won't Stop Barking Until He Leads Biker to Surprising Discovery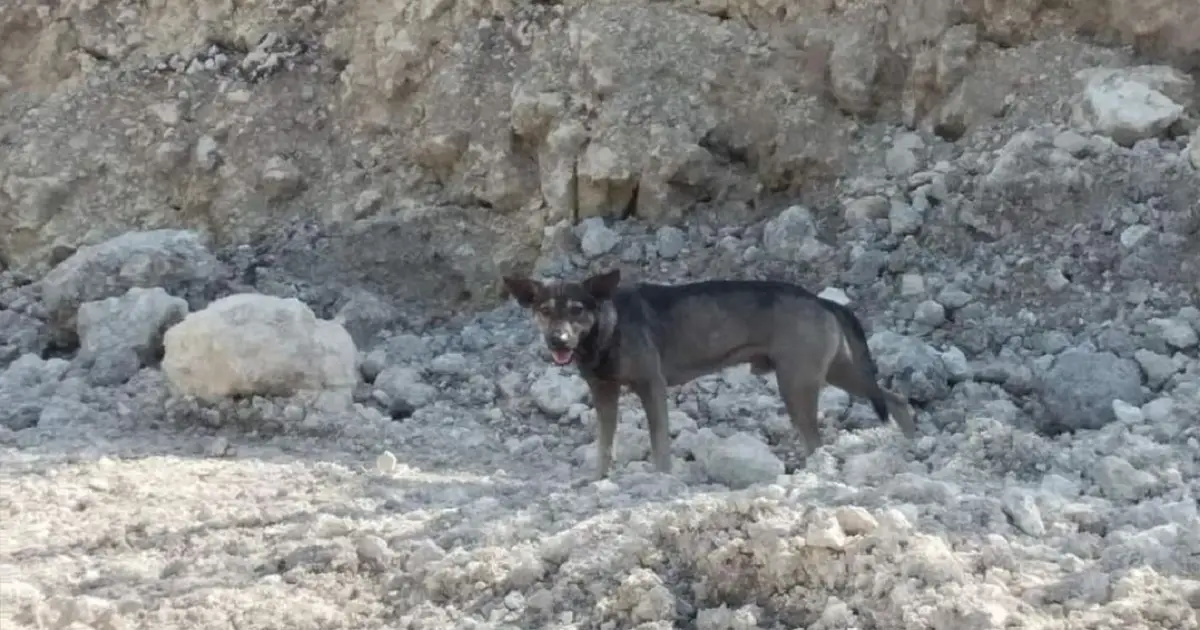 Dogs are known for their unwavering loyalty and protective instincts towards humans. They have an innate ability to sense danger and act accordingly, even going as far as risking their own lives to save others. In a heartwarming incident in Cebu, Philippines, a dog named Blacky emerged as a hero after helping to save a newborn baby.
The incident took place in the morning, just a day before Christmas, when Blacky began barking incessantly and chasing after a passing motorist in Magkagong, a mountain barangay in Sibong, Cebu. Intrigued by the dog's unusual behavior, the motorist decided to investigate further and followed Blacky on his motorcycle. To the motorist's surprise, Blacky led him to a grassy area of the dumpsite.
What the motorist and the dog's owner, Junrell Fuentes Revilla, discovered there left them in shock and disbelief. They stumbled upon a newborn baby boy wrapped in a brown towel, with part of his umbilical cord still attached to his navel. Sensing the urgency of the situation, Junrell promptly picked up the baby and rushed to the nearest police station. The Women and Children Protection Desk took custody of the baby and handed him over to the Municipal Social Welfare and Development Office.
News of this incredible rescue spread quickly, and animal welfare groups immediately started searching for Blacky. Initial reports had labeled Blacky as a stray dog, as he was often seen among a group of dogs frequenting the dumpsite. Hope for Strays, an animal welfare group, was determined to find Blacky and provide him with a forever home.
However, when the members of Hope for Strays arrived at the dumpsite, they were taken aback by what they discovered. Contrary to popular belief, Blacky had a loving home. It turned out that a man named Lyndon Olingay was the proud owner of Blacky and nine other dogs. Lyndon, despite facing his own financial struggles, never neglected his beloved pets. 
Hope for Strays Founder, Gea Ybarita, shared Lyndon's heartwarming story on their Facebook page. The post caught the attention of another animal welfare group, the Pawssion Project, which organized a fundraiser to support Lyndon and his furry family. Compassionate individuals joined forces to meet the fundraising goal, and Hope for Strays facilitated the collection and delivery of the donations.
The outpouring of support extended not only to Blacky and his siblings but also to Lyndon's family. Hope for Strays handed over a generous donation, including over $180 worth of groceries and an additional $90 in cash to assist the entire family. The combined efforts of these animal welfare groups and compassionate citizens made a significant impact on Lyndon's ability to care for his dogs without burdening his limited resources.
The story of Blacky, the hero dog, and Lyndon, the caring owner, touched the hearts of people worldwide. It shows us the remarkable compassion and empathy that animals can inspire within us and the power of collective action to make a positive difference in the lives of both humans and animals alike.