Emotional Tribute: Watch K9's Final Ride In Police Car Before Being Put To Sleep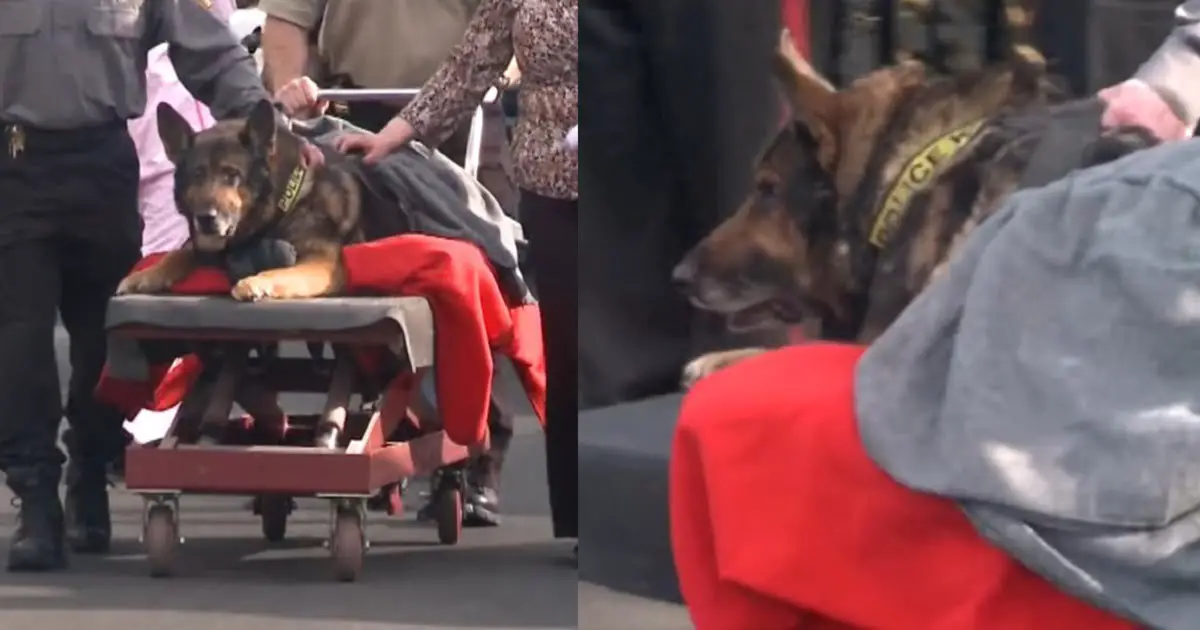 Zeus, a German Shepherd who served the Ridgefield Police Department for nine years, was recently given a final ride in a police vehicle before being put to sleep. The emotional tribute to the K9 officer highlighted the important role that police dogs play in keeping our communities safe and the special bond that they form with their human handlers.
K9 officers have a long and honorable history of serving alongside police officers in a variety of roles. These highly trained dogs are able to use their keen senses of smell and hearing to locate missing individuals, detect drugs and explosives, and apprehend suspects. They are often used in high-risk situations where human officers would be put in danger, making them an essential part of many police departments.
But it's not just their skills that make K9 officers so valuable. These dogs also form close bonds with their human handlers, often living with them at home and spending most of their days working side by side. This partnership is crucial to the success of their work, as the dogs need to trust their handlers completely and be able to work effectively in a variety of environments.
At the Ridgefield Police Department, Zeus was one of the most valued members of the force. Over the course of his career, he conducted over 50 tracks for missing or wanted individuals, managing to locate 6 people who were in life-threatening situations and 6 suspects that had fled the scenes of crimes. His dedication and skill had saved countless lives and helped bring many criminals to justice.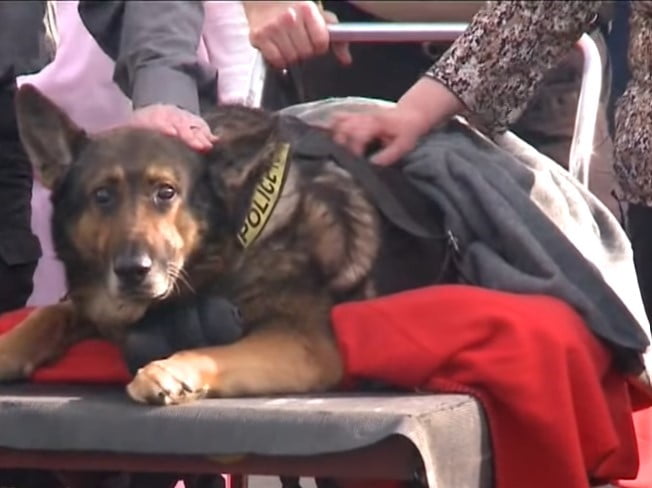 Unfortunately, Zeus was not immune to the toll that his job had taken on his body. He developed a severe degenerative hip disorder, which forced him to retire from active duty. Although he was able to live out his retirement with his handler, his health continued to decline rapidly.
As a final tribute to Zeus's service, the Ridgefield Police Department organized a last ride in a police car for the beloved K9 officer. His handler sat with him in the back seat, stroking his fur and speaking to him softly as they drove through the town that Zeus had worked so hard to protect. The community came out in force to pay their respects, lining the streets and waving as the police car passed by.
The emotional moment was a reminder of the sacrifices that K9 officers make in order to keep our communities safe. They are brave, dedicated animals that work tirelessly to protect us, often putting themselves in harm's way in the process. But they do not do this alone – their handlers are an essential part of the team, working side by side with their dogs and forming unbreakable bonds that last a lifetime.
As Zeus's final ride came to an end, Officers lifted him gently from the car and carried him into the veterinary clinic where he would be put to sleep. It was a difficult moment for everyone involved, but it was also a fitting tribute to a brave and loyal K9 officer who had served his community with honor and distinction. Zeus may be gone, but his legacy will live on in the hearts and minds of those who knew and loved him.