Father Interrupts Walk Down the Aisle to Pull Stepdad from the Crowd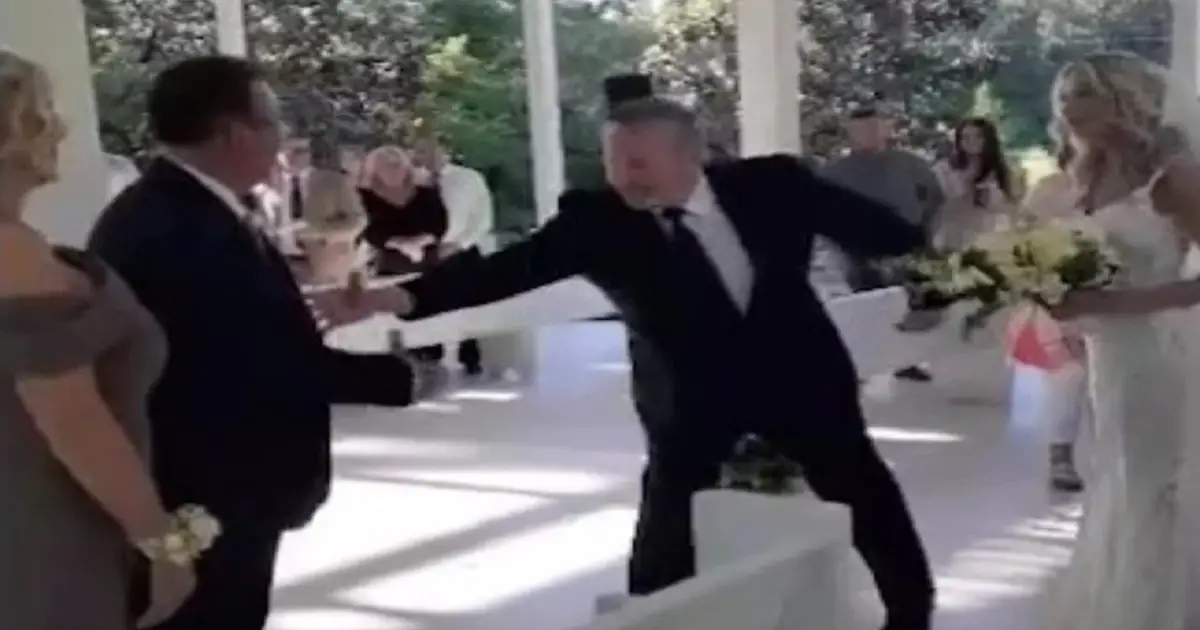 Every family has its unique dynamics and quirks. Not all families are perfect, but that doesn't mean they can't create beautiful and heartwarming moments. One such moment was captured on TikTok, and it melted the hearts of people everywhere.
Kelsey Griffith, a bride-to-be, shared a video of a special moment involving her dads. Yes, you read that right—dads! Her parents had separated, but their decision didn't result in animosity. Instead, it paved the way for a beautiful display of mutual respect and love.
As the wedding ceremony began, the family prepared for the traditional walk down the aisle. Griffith's biological father stood beside her, ready to accompany her to the groom. But something unexpected happened. Instead of proceeding directly to the groom, Griffith's father stopped halfway and approached her mom and stepfather.
In a heartwarming gesture, Griffith's dad reached out his hand to the stepfather. The stepfather, assuming it was a friendly handshake, was taken by surprise when he was pulled into the aisle. It turns out that both men wanted to escort their beloved daughter down the aisle, each representing a different phase of her life.
The two dads linked arms with the bride, forming a beautiful trio. It was a surprise for everyone, including the guests. The bride later revealed that his dad surprised his stepdad by inviting him to join them in their walk down the aisle and they had kept it a secret until the ceremony, so everyone was taken aback when he was included.
Griffith's stepfather, Andy, played a significant role in her life, having raised her since she was nine years old. The bride wanted to honor him and show her appreciation for his love and support.
This heartwarming moment didn't just touch the attendees; it resonated with people across the internet. Comments poured in, expressing admiration for the selfless act. Many individuals shared their own stories of fathers going above and beyond on their wedding day.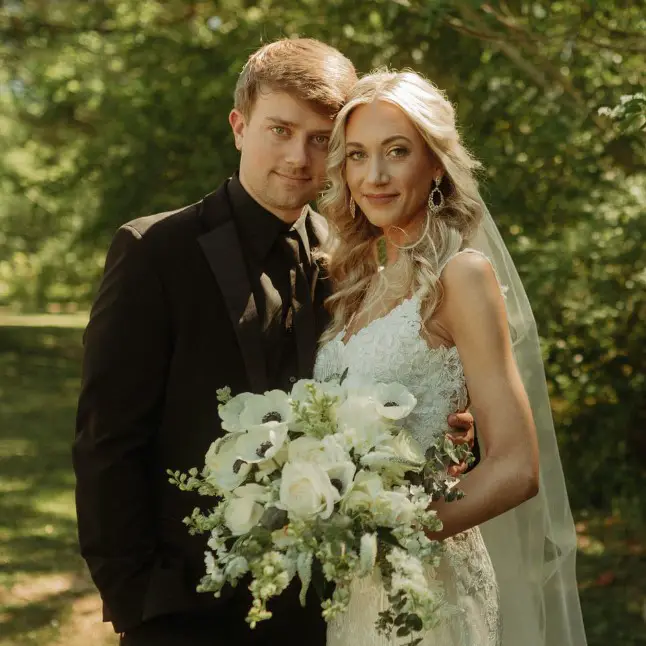 This story highlights the importance of maintaining connections and showing unconditional love, even in non-traditional family structures. Just because parents take different paths doesn't mean severing all ties, especially when it comes to the relationships their child wishes to preserve.
We have the power to shape and build the families we cherish, regardless of societal norms. It's a matter of mutual respect, compassion, and unconditional love.