Father Of The Bride Stops His Daughter's Wedding To Include Her Stepfather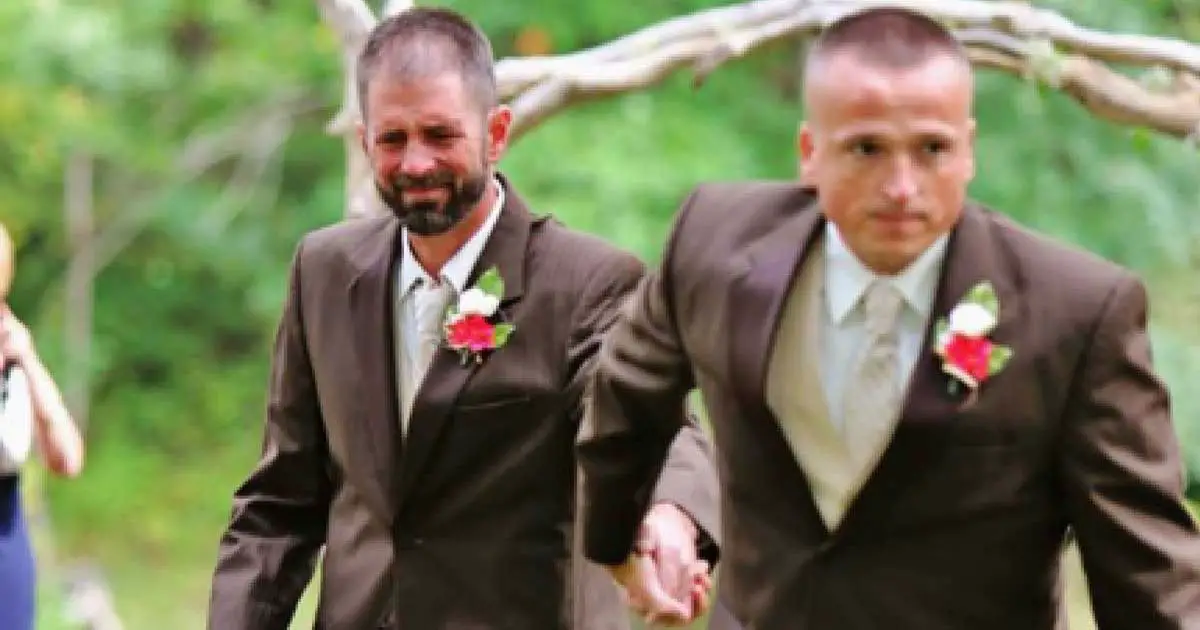 Amidst all of the terrible things we hear about going on in the world, sometimes a story comes along that is nothing short of heartwarming. This wedding story involves the father of the bride and the bride's stepfather — two figures that society has suggested should be constantly fighting or jealous of one another.
Well, not in this case. Photographer Delia Blackburn was fortunate enough to witness an act of kindness between the two men that will probably bring tears to your eyes. Brittany and Jeremy Peck's wedding was proceeding normally until the bride's father, Todd Bachman, suddenly stopped during his walk with Brittany down the aisle.
Jaws hit the floor when Todd then grabbed the hand of Brittany's stepfather so that he could join them on the rest of their journey to the altar. Instead of being the only one to walk his daughter down the aisle, Todd wanted Brittany's stepfather to play an equal role.
"Not a dry eye at the ceremony, including me!" explained Delia. "Families are what we make them. Make it about your kids and not your ego. Congratulations Todd Bachman on showing your kids what true love really is…love for your children."
Todd's selfless action undoubtedly made Brittany's wedding day even more special, and clearly struck a chord in her stepfather's heart. Weddings can be difficult for joint families as there always tends to be someone feeling left out, but Todd's gesture ensured that Brittany's stepfather was an equally important part of her big day.
If you made it through those photos without shedding at least one tear, good for you. I was sobbing like a baby! Congratulations to Brittany, Todd, and Brittany's stepfather for demonstrating what a supportive family unit really looks like.