'Floating Hotels' Drift Through The Sea As Guests Sleep, And End Up At A Private Island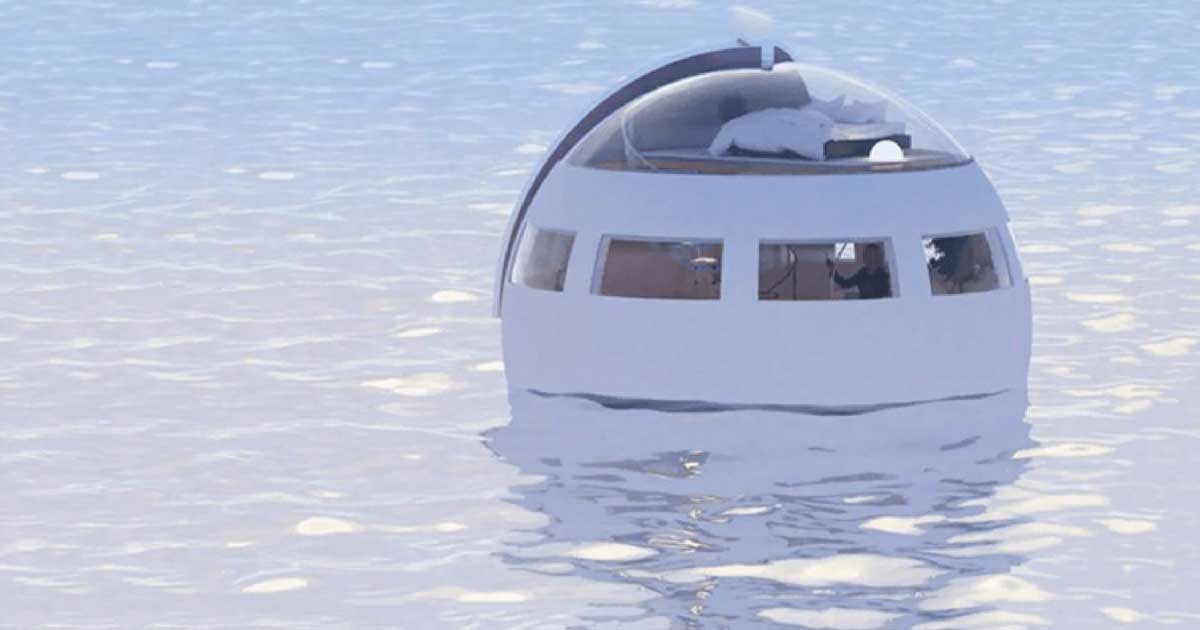 Leave it to the Japanese to come up with everything cool. From luxury cars to floating hotels, the Japanese people have seriously thought of it all.
So, what's a floating hotel, might you ask? Well, Huis Ten Bosch, a Dutch theme park in Nagasaki Prefecture, an area on the west coast of Japan's Kyushu Island, is about to show you. The park is developing floating hotels that will drift through the Omura Bay as you sleep, towards a 10-acre island with all sorts of different attractions.
Although you may think the phrases "floating hotel" and "private island" would equate to big bucks, these little pods are actually pretty reasonably priced. The floating capsule hotels range from 118-124 feet in size, and cost around $300 per night. They sleep 4 people, so it would only cost about $75 a person. Not too bad!
Huis Ten Bosch itself is pretty spectacular. The theme park is a replica of The Netherlands, including Dutch-style buildings, shops, restaurants, windmills, and even a tulip festival. The floating hotels themselves feature a bright, airy living space with a wooden staircase leading to an upper deck, a large bathroom with a shower and bathtub, and a separate toilet.
If you get seasick easily, this may not be the best sleeping or travel option for you. However, these floating hotels are definitely unprecedented, and would make for an unbelievably unique travel experience. The floating hotels are set to be available for booking this summer! So if a trip to Japan is in your future and you like the idea of these nontraditional hotels, check out all that Huis Ten Bosch has to offer! Click here to watch a video tour of the floating hotels.