Gary Burghoff Left "M*A*S*H" to Prioritize Fatherhood over Money and Fame
Gary Burghoff, widely known for his endearing portrayal of Radar on the hit TV series M*A*S*H, made a life-altering decision to step away from his acting career and focus on repairing his crumbling family. This unexpected move surprised many, but it showcased Burghoff's deep commitment to his loved ones.
At 79 years old, the Emmy Award-winning actor recently celebrated becoming a grandfather when his son Miles "Sonar" Burghoff welcomed a baby girl into the world. Miles, a seasoned angler like his father, proudly shared a photo of himself with his newborn daughter, Rylee Elisabeth Burghoff. In the caption, he humorously mentioned catching the best 8-pound fish of his life, displaying his father's influence on his passion for fishing.
Although Miles didn't follow in his father's footsteps as an actor, he carries on the Radar legacy through his name. Miles playfully shared, "I was dubbed the name Sonar because my father had the role of Radar on the TV series M*A*S*H."
Burghoff's dedication to his family is evident through his relationships with his children. He has two sons, Miles and Jordan, from his second marriage to Elizabeth Bolstrom, whom he divorced in 2005. Additionally, he has a daughter named Gena Gayle Burghoff from his first marriage to Janet Gayle, which ended in 1979. Despite his success on M*A*S*H, Burghoff made it clear that his priorities lay with his family and not material wealth.
Reflecting on his departure from the show, Burghoff revealed in an interview, "I didn't leave M*A*S*H a wealthy man… You either want to be rich and famous, or you want to be a daddy. You can't do both." He turned down numerous offers for sitcom roles in the 1980s, opting instead to pursue regional theater and spend more time with his family. While his theater endeavors couldn't replicate the success of M*A*S*H, he made a conscious choice to cherish precious moments with his loved ones.
Burghoff's departure from M*A*S*H was not without its challenges. The demanding schedule had strained his marriage, as revealed by director Charles S. Dubin in an interview. Burghoff's emotional difficulties were evident during his character's farewell episodes, where he had to say goodbye to the woman he loved. In a touching gesture, Dubin paused filming to take Burghoff on a tour of Fox's back lot, providing a much-needed respite.
Despite stepping away from the spotlight, Burghoff made brief returns as Radar in the spin-off series AfterMASH. However, he declined a lucrative $4 million contract offer, realizing that his priorities remained with his family, not monetary gains. Unfortunately, financial struggles followed, and Burghoff found himself on the brink of bankruptcy in 1991, with only $500 left to his name.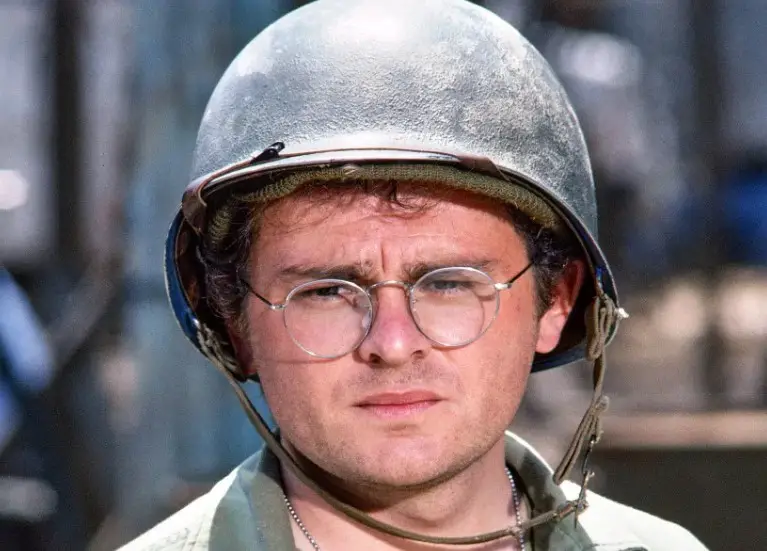 In a remarkable turnaround, Burghoff tapped into his creativity and began painting exquisite oil canvases featuring North American wildlife. His artwork gained recognition, with each piece selling for an impressive $25,000 and finding their place in art galleries. Today, his paintings remain sought after, occasionally appearing in auctions.
Beyond his artistic pursuits, Burghoff has also shown a compassionate side, contributing to charitable efforts such as the GoFundMe campaign for those affected by the California fires.
Gary Burghoff's choice to put his family first instead of seeking fame and fortune shows how devoted he is to the people he cares about. His portrayal of Radar on M*A*S*H will forever remain iconic, but it is his dedication to repairing his family that truly defines him. As Gary Burghoff keeps achieving new things and experiences happy moments, like becoming a grandfather, his lasting impact reminds us how crucial it is to value and take care of our loved ones more than anything else.