High-School Senior Stuns Crowd as He Takes 92-Year-Old Great-Grandma as His Date to Prom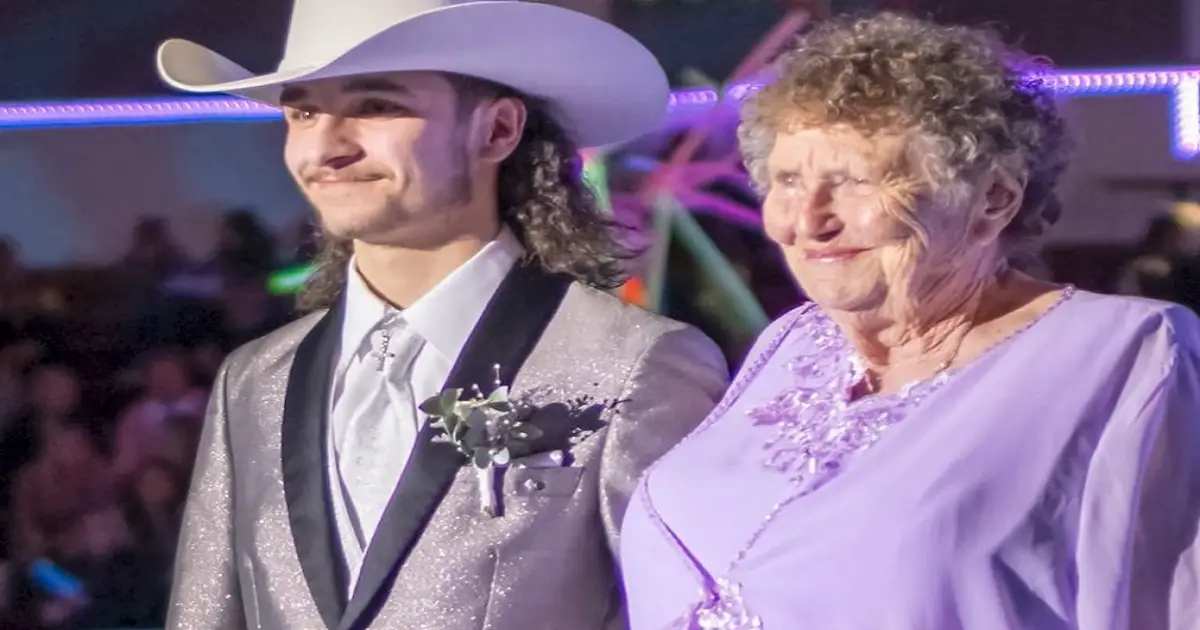 Prom night is a rite of passage for many high-school seniors, a magical evening filled with laughter, music, and dancing. But for Dakota Wollan, a senior from Watford City, North Dakota, prom became even more special when he decided to take his 92-year-old great-grandma, Madeline Miller, as his date. Their heartwarming story captured the hearts of everyone in their community, and they ended up stealing the show.
The idea to take his great-grandma to prom came from Dakota's father, who thought it would be a wonderful way to create lasting memories and honor their family bond. Dakota was immediately on board with the idea, and he knew that his great-grandma, who had never been to prom, would be thrilled to experience it.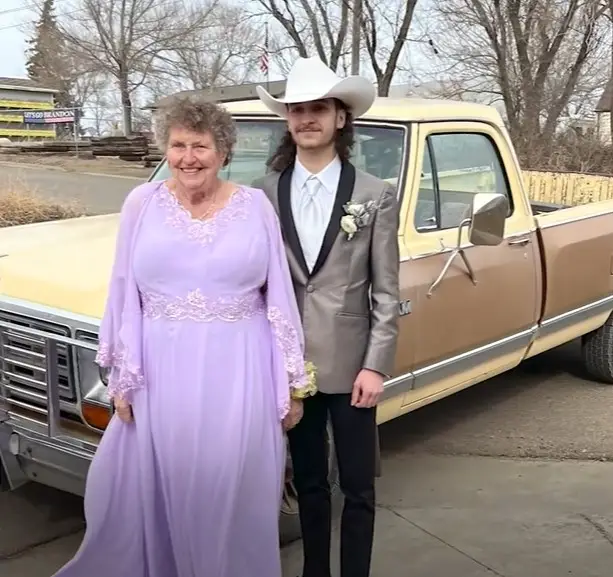 Madeline Miller, a sprightly and vivacious 92-year-old, couldn't contain her excitement when Dakota asked her to be his prom date. She was surprised too. She had seen countless prom photos of her children, grandchildren, and great-grandchildren over the years, but she never had the opportunity to attend one herself. This was a chance for her to relive a special moment she had missed out on.
In the days leading up to prom night, Dakota and Madeline spent hours together, preparing for the event and the bond between the two generations grew stronger with each passing moment.
On the night of the prom, Dakota and Madeline arrived in style, causing a stir of admiration and awe among their fellow students and the community. The moment they stepped onto the dance floor, all eyes were on them. The young and old danced side by side, twirling and laughing as if they were the only ones in the room. The room filled with cheers and applause as Dakota and Madeline stole the spotlight, showcasing the power of intergenerational love and the joy of living life to the fullest.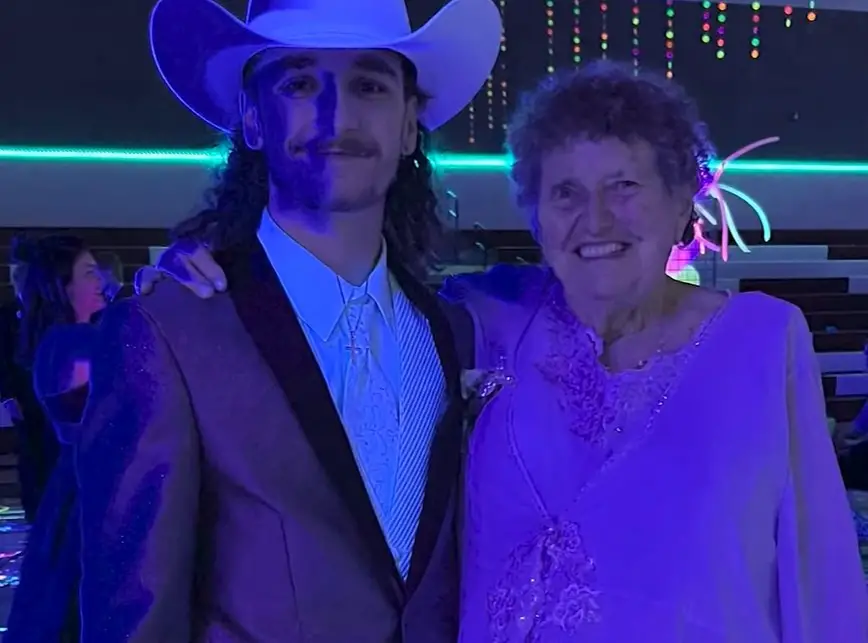 As the night progressed, Dakota and Madeline shared stories, laughed, and created memories that would last a lifetime. It was a night of pure happiness and celebration, a testament to the unbreakable bond between family members, regardless of age.
The event garnered widespread attention, not just within their small town, but across the country. Their story spread like wildfire on social media, inspiring others to cherish their own family connections and celebrate life's precious moments.
Reflecting on the incredible experience, Dakota expressed his gratitude for having the opportunity to take his great-grandma to prom. He realized that the evening wasn't just about the fancy attire or the dance moves; it was about creating cherished memories and honoring the incredible woman who had played such an important role in his life.
For Madeline, prom night was a dream come true. She felt loved, valued, and like the belle of the ball. She encouraged others to seize every opportunity and never let age be a barrier to experiencing the joy and magic of life.
Dakota and Madeline's story serves as a powerful example that the beauty of life lies in the connections we make and the love we share. It shows that regardless of age, we all have the power to make a difference and touch the hearts of those around us.
Prom night will forever hold a special place in Dakota and Madeline's hearts. It was a night of love, laughter, and an intergenerational bond that will be remembered for years to come. Their story reminds us all to embrace the moments that matter, to cherish our loved ones, and to let our hearts dance to the rhythm of life.