Husband Designs Off-Road Wheelchair So His Wife Can Go On Outdoor Adventures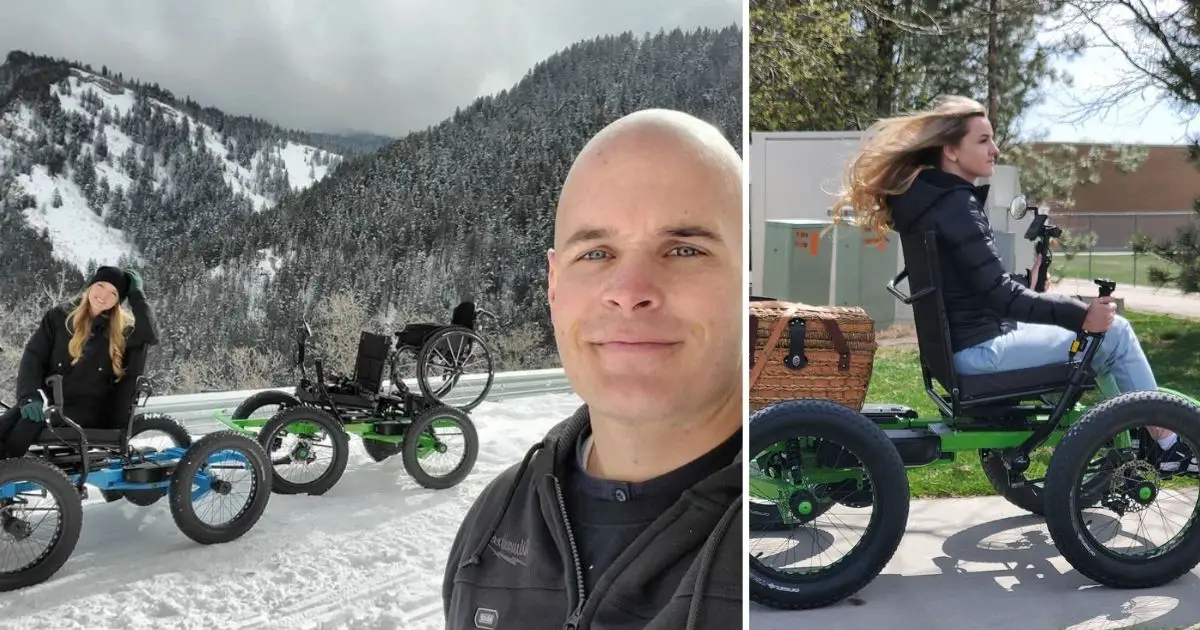 For most of her adult life, Cambry has been confined to a wheelchair. But she (and her husband) are not letting that stop her. A couple of years ago, Cambry's then-boyfriend, Zack Nelson, designed and built an off-road wheelchair made from two electric bikes with a seat in the center. This allowed Cambry to go out on adventures, even over difficult terrain, safely and in comfort.
About a year after designing this electric wheelchair, the couple (now married) decided to try their hand at mass producing it. The "Not-a-Wheelchair" solves the problem for people confined to wheelchairs who traditionally, didn't have many options when it came to an off-road, all-terrain model.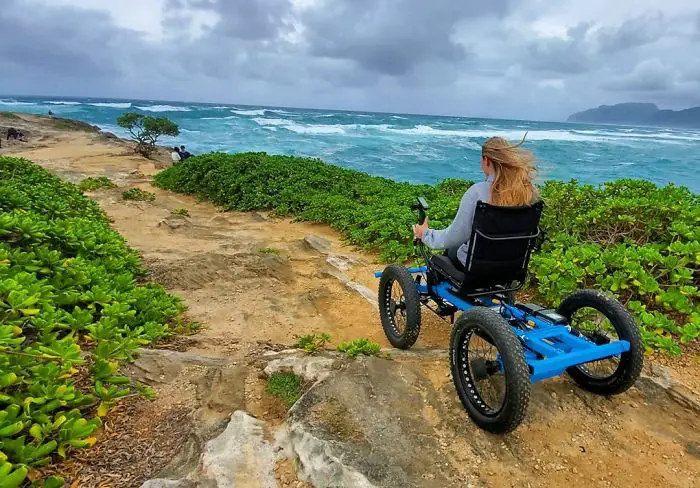 "The toughest challenge when developing 'Not-A-Wheelchair' is the price," Zack explained to Bored Panda. "We wanted to create something that is affordable for everyone. Finding quality components, and a simple enough design at the cheapest price possible took quite a bit of time. But I think we have something now that everyone will be able to enjoy, at a fraction of the cost of other 'off-road wheelchairs' currently on the market."
The Not-a-Wheelchair comes with many perks. It's very quiet, fully electric, and goes up to 12 miles per hour. With one battery, it can go 10 to 20 miles and with two batteries, 25 to 35 miles. It even has a rear rack for hiking supplies, etc. And unlike traditional wheelchairs, because the Not-a-Wheelchair is made from bike parts, it is far quicker and less expensive to repair.
To learn more about the Not-a-Wheelchair, click here. Not only is it wonderful that Cambry can now get out and safely participate in the adventures she loves – but the couple are also helping other people confined to wheelchairs experience the same comfort, safety, and accessibility.