Julia Roberts' Daughter Looks Exactly Like Her Mom Back In The Day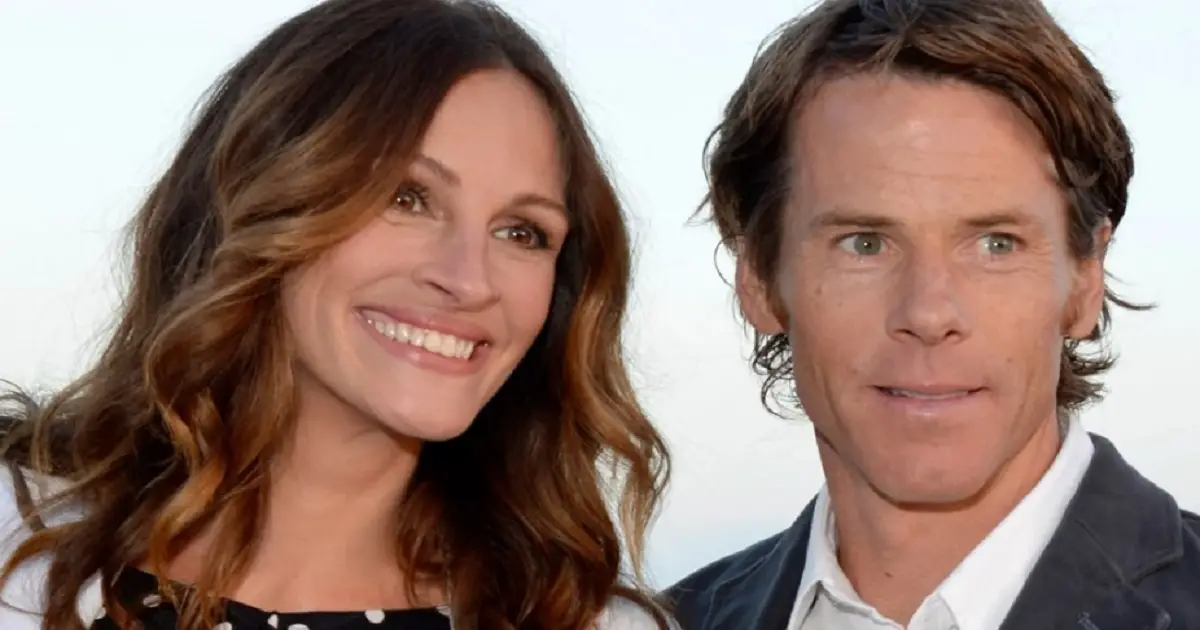 Curious about a celebrity who rarely graces the public eye? Let me introduce you to an enigmatic figure, an Oscar-winning actress whose illustrious career spans three decades. Despite her fame and success, this star remains an enigma to her fans, shrouded in secrecy and intrigue.
Julia Roberts, the beloved actress known for her iconic roles in numerous blockbuster films, experienced a life-altering transformation when she embraced the roles of wife and mother. As her three children matured, it was her daughter who drew attention for her uncanny resemblance to her famous mother. Throughout the years, Julia has made a conscious effort to shield her children from the prying eyes of the media, emphasizing the importance of preserving their family life and safeguarding it from intrusion. In a 2013 interview with USA Today, she revealed her commitment to maintaining her children's privacy. Roberts also credits her age as a contributing factor in evading the pitfalls of celebrity culture and the digital age's pervasive influence.
Before finding domestic bliss, Julia Roberts had her fair share of high-profile relationships with renowned actors such as Benjamin Bratt and Kiefer Sutherland. These romantic entanglements solidified her status as "America's sweetheart" and captivated the attention of numerous suitors. During the peak of her career, Julia embarked on a whirlwind romance with singer-songwriter Lyle Lovett. Their relationship blossomed rapidly, with Lyle considering himself extraordinarily fortunate to be in her presence. Seizing a spontaneous opportunity, they tied the knot. Unfortunately, the couple faced immense pressure, and two years later they got divorced.
However, fate had something different in store for Julia. In 2000, while working on the film "The Mexican," she encountered the love of her life behind the camera: cameraman Daniel Moder. Julia and Daniel exchanged vows in 2002, welcoming twins Hazel and Phinnaeus into the world in 2004. Three years later, their family expanded further with the birth of their son Henry. Julia fondly reflects on how her life transformed profoundly upon embracing marriage and motherhood. Previously self-centered, driven solely by her passion for filmmaking, she now acknowledges her husband's role in shaping her into a better person, profoundly altering her perspective on life. The couple's collaboration on various film projects over the years has fortified their bond, cementing their relationship further. Julia and Danny celebrated their 20th wedding anniversary, commemorating the milestone by sharing a rare photo on Instagram.
As a devoted mother, Julia takes immense pride in her three children: Hazel, Phinnaeus, and Henry. Despite her prominent position in the entertainment industry, she humbly describes herself as an ordinary soccer mom and housewife. In one interview, Julia humorously discussed the challenges of carrying her children to bed, offering a glimpse into the trials and joys of parenting. As her children grow older, shielding them from the relentless glare of the limelight has become increasingly challenging. Nonetheless, on their birthdays in November 2021, Julia and her husband showered Hazel and Phinnaeus with heartfelt tributes on social media, celebrating their remarkable journey together.
Among her brood, Hazel Moder, Julia's sole daughter, had remained a well-guarded secret for quite some time. However, recent years have seen an emergence of photographs showcasing Hazel's striking resemblance to her famous mother, save for her luscious blonde locks. Moreover, Hazel appears to have inherited her mother's compassionate nature. At the age of 12, she made a selfless decision to donate her cascading blonde hair to Wigs for Kids, a courageous act that Julia proudly shared in an interview with InStyle in 2017. The world stood in awe of her daughter's bravery and kindness. 
Intriguing and captivating, Julia Roberts continues to captivate audiences on the silver screen while fiercely protecting her cherished family life from the relentless media circus. As her children navigate the path to adulthood, Julia's dedication to shielding them from the public eye remains steadfast. The world eagerly awaits glimpses into the life of this remarkable actress and the profound impact she continues to make on and off the screen.