Keith Urban's Soul-Stirring National Anthem Performance Silences the Crowd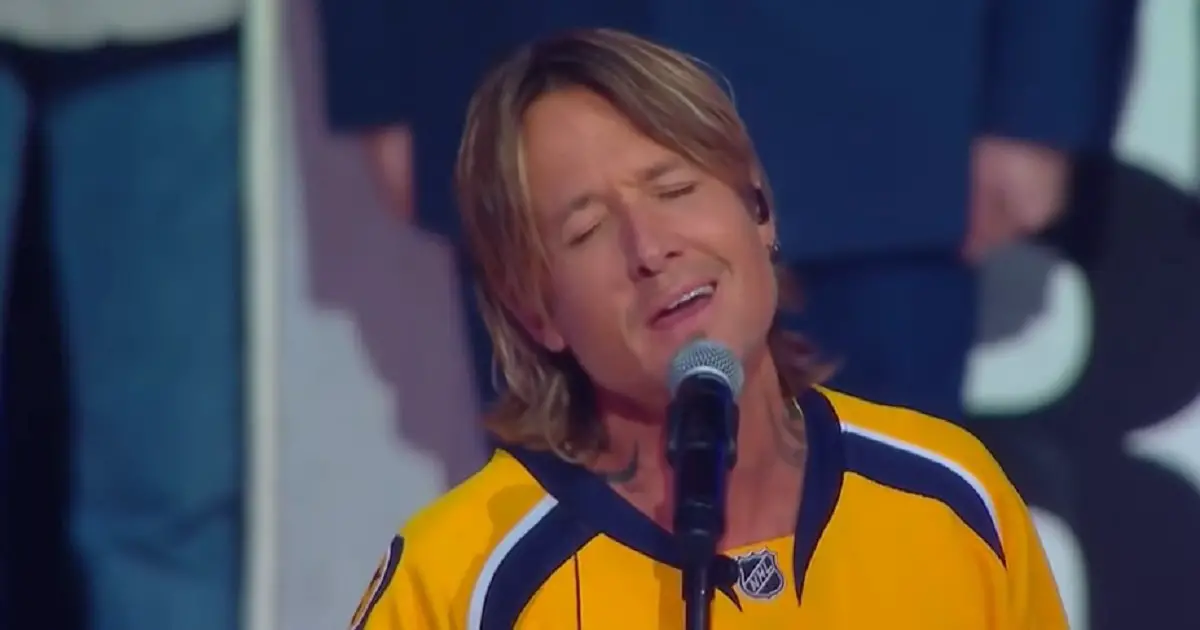 The thrill of hearing the national anthem at sporting events is something we all enjoy. We eagerly anticipate the voice behind the anthem, especially during important games when celebrities are often invited to perform. Recently, attendees were in for a special treat when country music star Keith Urban took to the ice and delivered a breathtaking rendition of the "Star-Spangled Banner." This performance has since captivated internet users worldwide, sending shivers down their spines.
Keith Urban is not only a four-time Grammy award-winning artist but also a man with a heart for humanitarian work. Originally from New Zealand, he is now a U.S. citizen and has been married to actress Nicole Kidman since 2006. Known for his immense talent, Urban has carved out a successful career in the world of country music, but his rendition of the national anthem showcased a different side of his artistry.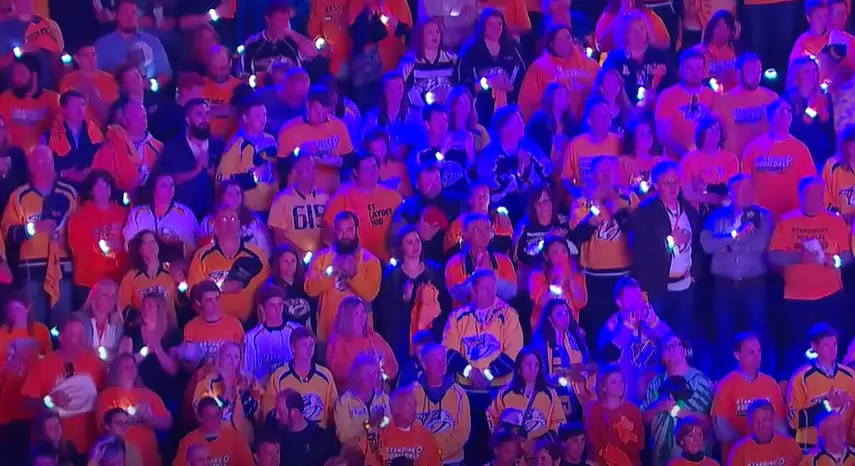 Hockey fans have been fortunate to witness many unforgettable performances of the national anthem at their team's games. From Carrie Underwood to Vince Gill, the ice arena has resounded with numerous beautiful renditions. When Keith Urban took the stage before the Predators' game, the crowd erupted with excitement. Wearing a yellow Predators jersey with his name on the back, Urban revealed that this was his first time performing the "Star-Spangled Banner" at an event.
As the arena fell silent, Urban's unique country flair infused the anthem. His voice filled the room, growing stronger and more powerful as the performance progressed. As he sang the patriotic lyrics, the audience burst into cheers. 
Over the years, many musicians have attempted the challenging task of performing the national anthem, but Urban's rendition struck a chord in the hearts of those who heard it. The entire experience was deeply meaningful to Urban himself. After his performance, he talked to Jon Morosi of the NHL Network and expressed how grateful he felt for being selected as the singer for that evening.
Living in America for 25 years, Urban had never been asked to sing the national anthem until that moment. Performing in Nashville for the Predators was a dream come true for him. Despite feeling nervous, Urban described the experience as a tremendous honor and one of the proudest moments of his life.
Viewers who witnessed Urban's rendition also shared their appreciation. Comments praising his performance flooded in.
Keith Urban's rendition of the national anthem at the Predators' game was a truly remarkable and moving experience. It showcased his incredible talent and love for his adopted country. This performance will undoubtedly be remembered as one of the most unforgettable renditions of the "Star-Spangled Banner" in recent memory.