Little Boy Asks Grandma If He's Poor: "I'm poor, ain't I?"
In the small community of Sunfish, Kentucky, there lived a cute kid named Jake Boone. This little guy had an abundance of knowledge to share, and he wasn't afraid to express his opinions at any given time. What made Jake even more adorable was his charming old southern gentleman accent.
Luckily for us, Jake's family started filming him during his everyday activities. They realized that Jake's wisdom and wit had the power to get adults thinking and bring smiles to their faces. Most of these videos were shot on the family farm, where Jake spent a lot of his time with his grandparents. It was here that Jake acquired his expertise in life.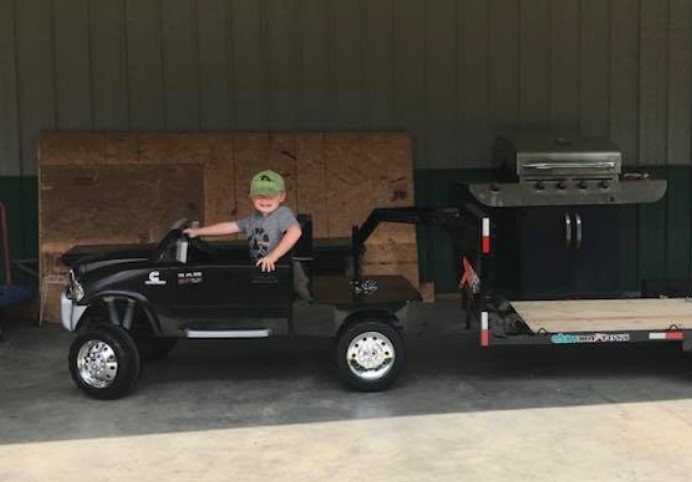 Jake's "grammy" was the mastermind behind most of the videos. She would ask him the important questions of life on the farm, knowing that Jake had something special to offer. Grammy didn't want to miss a single moment of Jake's wisdom because she knew he was unique.
In fact, Jake's brilliance at such a young age even earned him recognition on a famous TV show. At the tender age of three, he won the $10,000 first place prize on America's Funniest Home Videos. The video that caught everyone's attention was one where Jake was "helping" his mother with the grocery list. Despite not being able to write yet, Jake insisted on noting down every item his mother needed from the store. This adorable act went viral on YouTube and touched the hearts of many.
Encouraged by the overwhelming response, Jake's family decided to create his very own YouTube channel called "Life According to Jake Boone." The channel became an instant hit, garnering over 35.8 thousand subscribers. Not only that, but Jake also had a Facebook page with the same name. It's safe to say that Jake had become a sensation!
Jake's mother couldn't help but gush about her little superstar. She described him as an "old person in a little person's body," always saying the funniest things and having a kind heart. One morning, while Jake was having a chat with his grammy at the table, she decided to capture the moment on camera. The topic of discussion was life on the farm, which, as expected, led to some unknowing humor.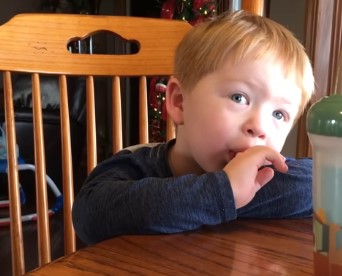 During their conversation, Jake mentioned his flatbed truck and trailer that he used for work near the cows. Now, don't be mistaken—Jake wasn't exaggerating. He actually owned his own flatbed truck and trailer! This little dude had some seriously cool toys. But then, his innocent mind started to wander. He realized that his pappy, his grandfather, had two trailers while he only had one.
In a moment of curiosity, Jake turned to his grammy and asked, "I'm poor, ain't I?" His question made his grammy giggle. She made sure to describe the video as "Jake wondering if he could possibly be poor?! No way! He's rich in love, and that's what's most important!"
Indeed, Jake was rich in love. Grammy knew it, and she was absolutely right. Sometimes, it's easy to get caught up in material possessions and forget the true riches of life—love, kindness, and family. Jake reminded us all of this simple yet profound truth with his adorable accent and wise perspective.
So, the next time you find yourself pondering life's big questions, take a moment to channel your inner Jake Boone. Remember, it's the love in your heart that makes you truly rich. And with a little bit of wit, wisdom, and an old southern gentleman accent, you might just brighten someone's day and make them smile.