Luke Combs' Wife Reveals Surprising Reason Why They Refuse To Upgrade From A Two-Bedroom Home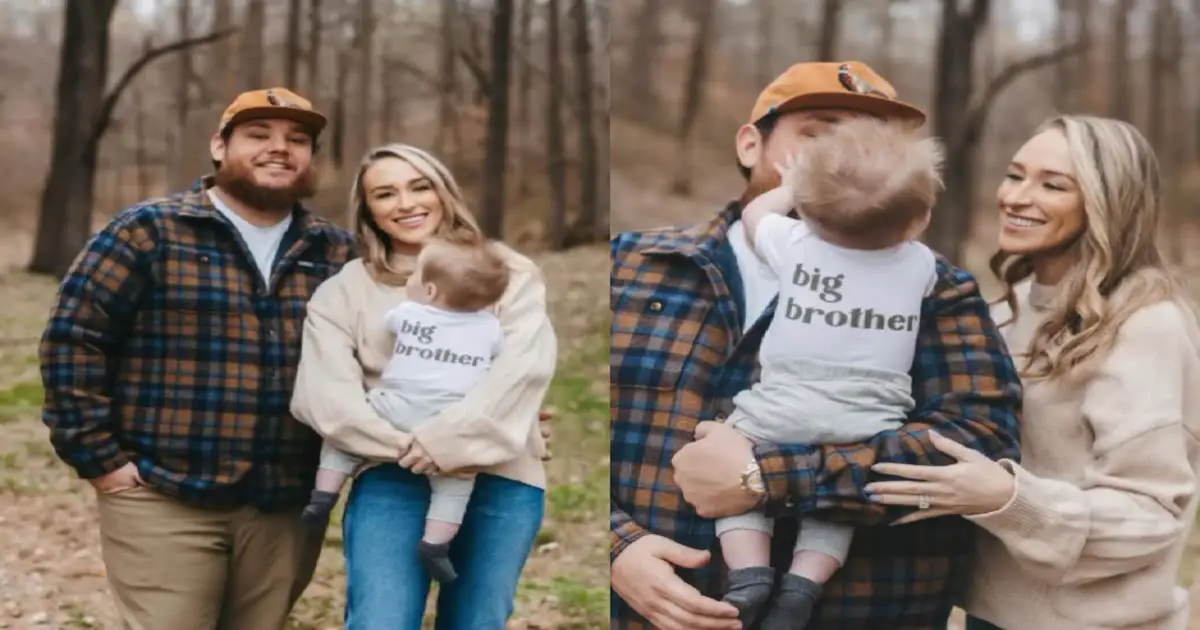 Luke Combs is a well-known country music singer and songwriter from North Carolina. Since his debut album, This One's for You, in 2017, he has quickly risen to fame, earning multiple number-one hits and awards. But despite his success, Luke and his wife Nicole have chosen to live a relatively modest lifestyle, including residing in a two-bedroom home.
Recently, Nicole took to social media to explain the reasoning behind their choice to remain in their current home, even as their family grows. The couple welcomed their first child, a son named Tex, in 2022, and they are now preparing to welcome their second child.
In the Q&A session, Nicole revealed that the new baby will eventually share a room with their nine-month-old son, Tex. This decision is motivated by Nicole's own childhood experience of sharing a room with her sister. "I shared a room with my sister growing up and low-key loved it," she explained.
For Nicole, the decision to encourage her children to share a room is rooted in a sense of nostalgia and the belief that it will help foster a close sibling bond. It's a sentiment that many parents can relate to, as shared rooms have been a common feature of family homes for generations.
Of course, as their family grows, Luke and Nicole may eventually need to consider moving into a larger home to accommodate their needs. Nicole acknowledged as much in her Q&A, saying, "We may need more options eventually as we continue to grow our family."
However, for now, the couple is content with their current living situation, which includes a cozy home and plenty of outdoor space for their children to play. Nicole even shared some photos of their backyard, complete with a playground and plenty of room to run around.
In a world where celebrities often flaunt their lavish lifestyles, Luke and Nicole's decision to live modestly is refreshing. It shows that success and happiness don't always come with a big price tag, and that what matters most in life is the people you love.
Moreover, their choice to have their children share a room is a reflection of their commitment to family and their belief in the importance of fostering strong relationships between siblings. It's a simple but powerful message that speaks to the heart of what matters most in life.
Luke and Nicole's decision to remain in their two-bedroom home is not about making a statement or trying to be different. It's about doing what works for them and their family, and prioritizing the things that truly matter. We fully endorse their choice and extend our sincerest wishes for their well-being and success.