Martha Stewart at 81 Breaking Barriers as the Oldest Cover Girl in Sports Illustrated Swimsuit Issue History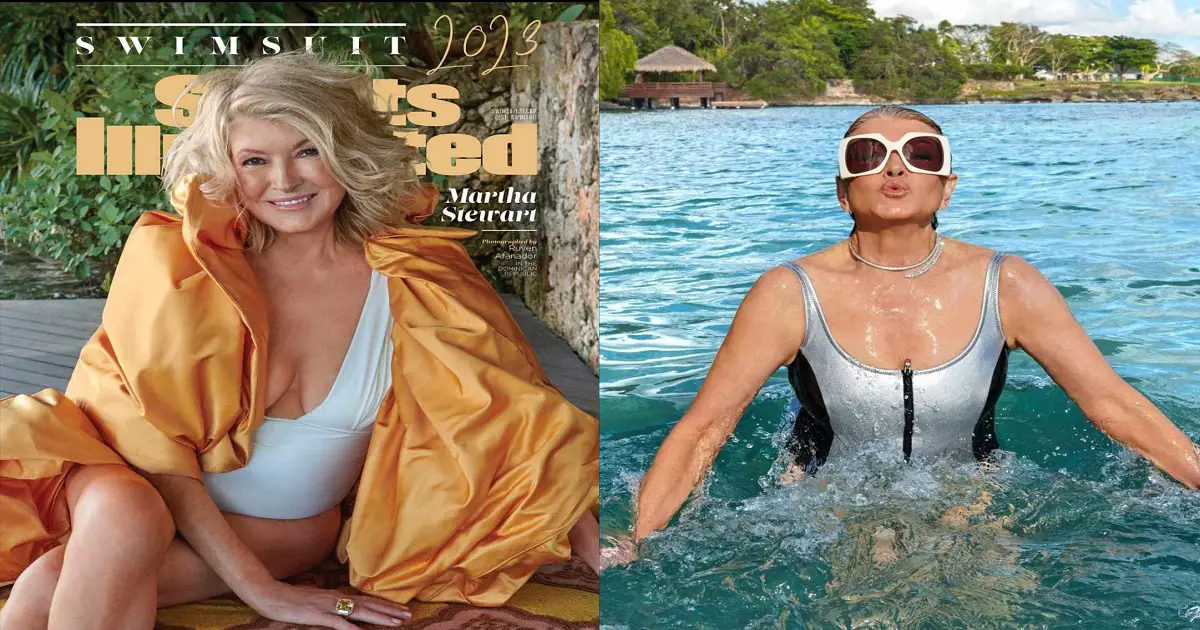 Martha Stewart is an accomplished American woman who has excelled in various fields. She is a successful businesswoman, well-known television personality, talented author, and has also had experience as a model in the past. She gained widespread fame for her expertise in homemaking, cooking, gardening, and lifestyle. Born on August 3, 1941, in Jersey City, New Jersey, Stewart developed a passion for cooking and entertaining from an early age.
In the 1980s and 1990s, Stewart built an empire through her books, television shows, and magazine publications, such as "Martha Stewart Living." She became known for her attention to detail, elegant style, and commitment to providing practical advice on home improvement, cooking, and entertaining. Stewart's brand expanded to include various products and endorsements, ranging from kitchenware and home decor to crafting supplies and clothing.
Martha Stewart, the iconic lifestyle guru, has just made waves in the fashion industry with her historic debut as a cover girl for the Sports Illustrated Swimsuit issue. At the age of 81, Stewart defies traditional age boundaries, proving that beauty and confidence know no age limits.
The announcement of Stewart gracing the cover of the renowned swimsuit issue took the world by storm. Known for her expertise in homemaking, cooking, and gardening, Stewart is not typically associated with the world of swimsuit modeling. However, her incredible accomplishments and unwavering style have made her a household name, and now she's expanding her influence to new frontiers.
Stewart's appearance on the cover is not just a personal achievement; it represents a significant shift in the fashion industry's perception of age and beauty standards. The inclusion of an octogenarian on the cover of a magazine that has historically celebrated youth and physical perfection is a groundbreaking moment that challenges societal norms and encourages women of all ages to embrace their beauty and confidence.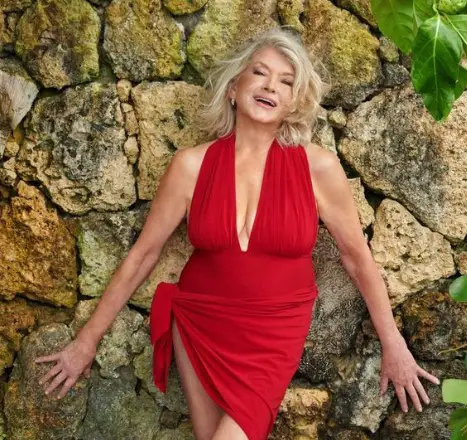 Photographed by a team of talented professionals, Stewart exudes elegance, poise, and vitality in the captivating images. Wearing a one-piece swimsuit with a plunging neckline, she effortlessly proves that age is just a number. Her toned physique and radiant smile are a proof of her commitment to a healthy lifestyle and the adage that taking care of oneself transcends age.
Stewart's decision to participate in this venture was driven by her desire to inspire women of all generations to celebrate their bodies and feel comfortable in their own skin. In an interview, she shared her belief that beauty should be appreciated at every age and that women should feel empowered to embrace their individuality and unique journeys.
The response to Stewart's historic appearance has been overwhelmingly positive, with fans and celebrities alike applauding her fearlessness and trailblazing spirit. Many have praised her for shattering stereotypes and proving that age is not a barrier to pursuing one's passions or achieving personal milestones. By featuring Stewart, Sports Illustrated sends a powerful message that it is time for the industry to embrace and celebrate the beauty of women across the spectrum of age and experience.
Stewart's influence extends far beyond her appearance on the cover of a magazine. As an entrepreneur, author, and television personality, she has built an empire based on her impeccable taste and expertise. Her success serves as an inspiration to aspiring entrepreneurs and homemakers alike, proving that hard work, dedication, and a passion for what you do can lead to extraordinary achievements.
In a society that often equates youth with beauty and relevance, Martha Stewart's cover debut for the Sports Illustrated Swimsuit issue challenges these conventions. It shows us that true beauty is timeless and that confidence knows no age limits. Through her historic achievement, Stewart paves the way for a more inclusive and accepting fashion industry, where women of all ages can shine and be celebrated for their unique beauty.