Mom's Filming Parade When Suddenly She Sees Her 2 Military Sons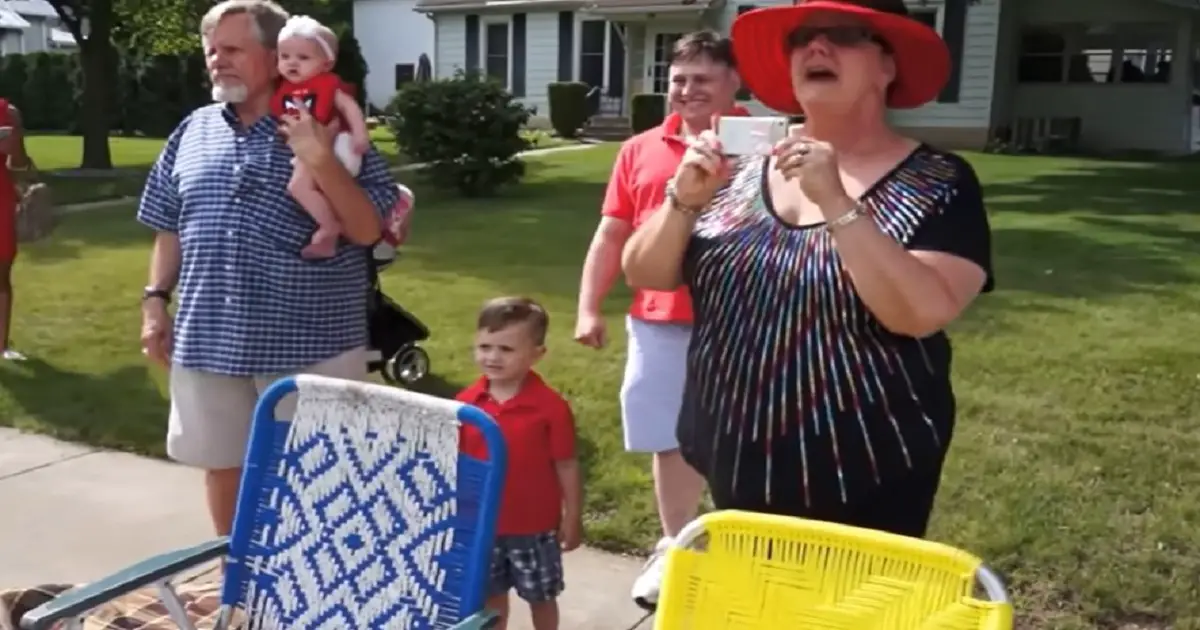 The Fourth of July is a day of celebration and patriotism for Americans all across the country. It's a time for families to come together, enjoy parades, and honor the nation's independence. For Shannon Conrad and her family from Grass Lake, Michigan, the Fourth of July parade holds a special significance. They have been attending the parade as a family tradition for an impressive 25 years.
Grass Lake takes its Fourth of July celebrations seriously, with the festivities being a cherished tradition for as long as anyone can remember. The village website proudly states that the celebrations always take place on the 4th, regardless of the day of the week. The parade itself is a major event, attracting thousands of participants and visitors each year. From horses and wagons to antique tractors, the parade route is filled with vibrant displays of American pride.
In 2013, however, the parade held an extra surprise for Shannon Conrad's family. Unbeknownst to her parents, who believed their two sons were deployed—one serving as an officer in the U.S. Army and the other in the U.S. Navy—the brothers were actually part of the parade, waiting for the perfect moment to reveal their presence.
As the Color Guard, representing all branches of the military, began their march, Shannon's brothers stood tall and proud, dressed in their respective uniforms. Shannon was prepared with her camera, ready to capture the emotional moment that was about to unfold.
While her father was busy picking up his granddaughter and her mother was getting her camera ready to record the parade, Shannon reminded her dad to pay attention to the Color Guard's march. Suddenly, her mother's excited scream filled the air as she spotted her sons marching towards them. Overwhelmed with joy and disbelief, she hugged them tightly, unable to let them go.
Tears flowed freely as the initial shock wore off, and Shannon's mother couldn't help but repeatedly exclaim, "You're here! You're actually here!" The crowd cheered as pure joy and reunion filled the air. Shannon managed to capture the complete surprise and shock on her parents' faces as their sons approached them. In a twist of fate, Shannon's mother had been filming the Color Guard with her phone to share with her sons, making them feel like they were still part of the family's cherished Fourth of July tradition.
For Shannon Conrad and her family, this unforgettable moment added another layer of meaning to their long-standing tradition. It's a memory they will treasure for years to come, reminding them of the strength and unity that the Fourth of July represents for all Americans.