Police Officer Comforts Toddler During Welfare Check and Becomes Her Dad 2 Years Later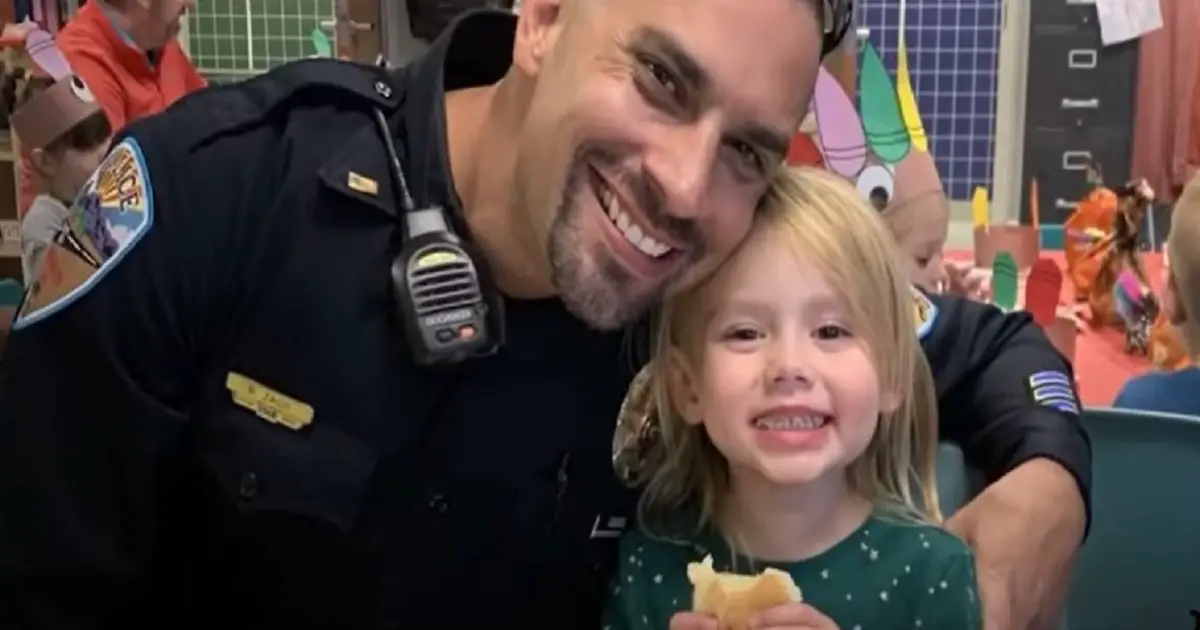 Police officers have a demanding job. They put their lives on the line to protect and serve their communities. Lt. Brian Zach is one such officer who goes above and beyond his duty to ensure the safety and well-being of those under his care.
Lt. Brian has always carried the weight of a painful memory, one that has haunted him for years. It was the memory of a 13-month-old child he couldn't save. Even though the incident happened a long time ago, it feels as fresh and heart-wrenching as if it occurred just yesterday. This memory has fueled his motivation to become better at his job and make a difference in people's lives.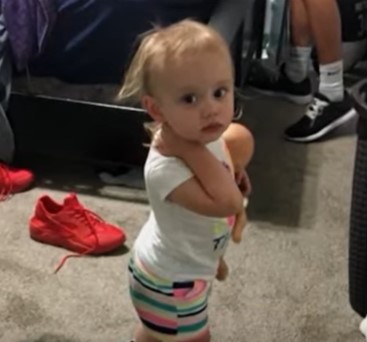 During one fateful night shift, Lt. Brian received a distressing call about a 2-year-old girl named Kaila. She had been rescued and reported due to severe bruises and injuries. Lt. Brian wasted no time and rushed to Kaila's location, determined to help her.
Upon arriving, Lt. Brian spent hours comforting the frightened child. They watched the animated film "Wreck-It Ralph" together and engaged in coloring activities. In an interview with People magazine, Lt. Brian shared his experience, saying, "She was just the cutest little girl that immediately tugged at my heart. She would hold my hand and pet it gently."
Kaila was later transferred to a hospital for necessary medical treatment. During this time, Lt. Brian devised a plan in his heart—to bring Kaila into his own home and make her a part of his family. As soon as he returned home, he shared his deep desire with his wife, Cierra, hoping that they could provide Kaila with the love and care she desperately needed.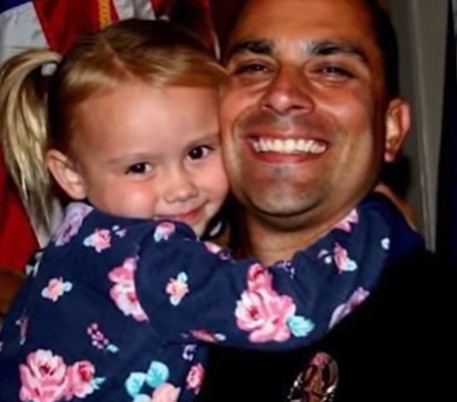 However, the process of making Kaila a part of their family was not without obstacles. Due to the ongoing case, they had to ensure that offering their home to Kaila would not adversely affect it. Lt. Brian's own children were cautious, not allowing themselves to get too attached to Kaila too quickly, fearing the pain of separation if she were taken away.
Week by week, the family embraced Kaila's presence, cherishing their time together as they navigated the uncertainties of the adoption process. Eventually, it was determined that Kaila's biological parents were not fit to care for her, opening the door for Lt. Brian's family to pursue adoption.
The couple officially adopted Kaila, cementing their bond and providing her with the stability and love she deserved. Lt. Brian's extraordinary actions have touched the hearts of many people. Rusty Cooper, the Chief of Police of the Kingman Police Department, also acknowledged Lt. Brian's dedication. In an interview with Good Morning America, Chief Cooper said, "Lt. Brian Zach's commitment to public safety is evident in his dedication and love for Kaila. Brian and his wife Cierra are exceptional parents. They selflessly serve others and a greater cause. We are proud of Brian and grateful to have him and his family as part of our police department."
Lt. Brian Zach's story is a shining example of the compassion and selflessness that police officers exhibit daily. It shows us that even in the face of adversity and heartache, there is always hope, and love has the power to transform lives.