The Sealander Doubles As A Clever Camper Trailer And Boat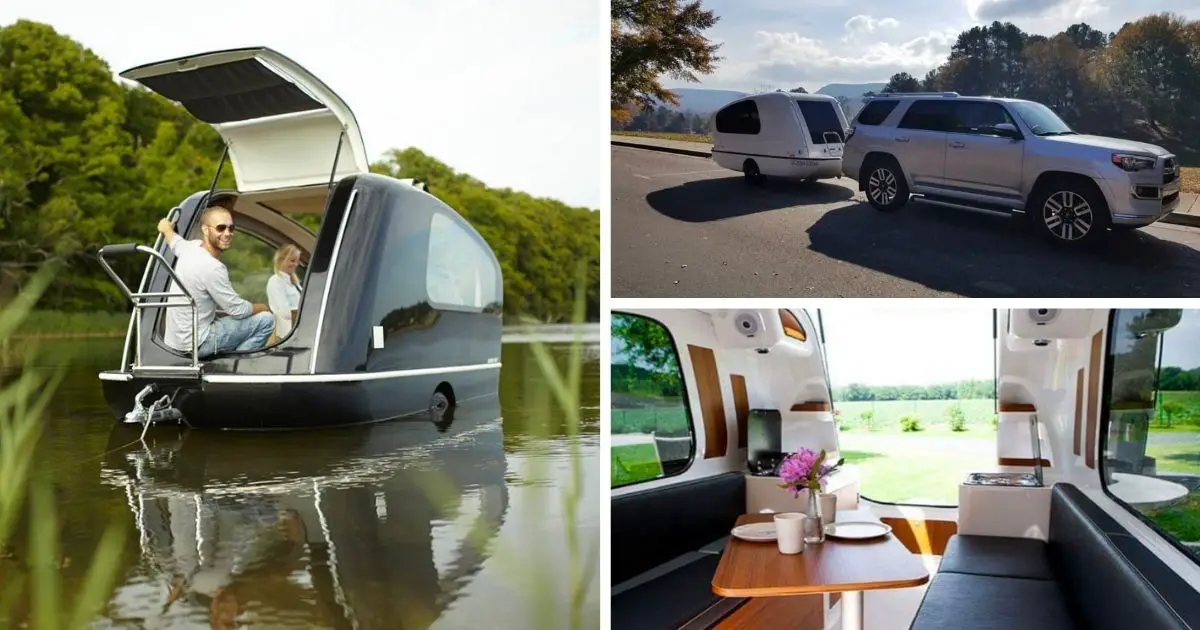 My family are avid lovers of the great outdoors, and we spend most of our free time out in nature as a result. Over the past 10 years, we've worked hard and saved our money to buy both a camper trailer and a small boat. The only issue that arises from having these gadgets is that we can't bring them both along – we can only haul one at a time. And that's precisely why the Sealander was invented.
The Sealander doubles as both a compact camper trailer and a boat. How cool is that?! The Sealander can be towed by just about any car as it's extremely lightweight. Plus, because of its compact size, it can be easily parked and easily stored in a garage.
The hull of the Sealander is made of fiberglass, just like your average boat. In just minutes, the Sealander can transition from a camper trailer to a cozy boat. It's expertly designed for both land and water.
The interior of the Sealander includes two benches on either side of a table, seating up to six people. When you want to snooze or relax, the table and benches fold down into a bed. There's also a small stainless steel sink, built-in cooktop, a compact freshwater toilet, onboard grill, and onboard shower hose.
Sealander has truly thought of everything. It doesn't even require an extra license plate, neither for use as a camper trailer or a boat.
Interested in purchasing one? The Sealander starts for about $20,000 USD, plus whichever add-ons you choose. When you consider the cost of owning both a camper trailer and a boat, this certainly seems like a reasonable option! Click here to learn more about the Sealander – I really think we might need one now!