Swim Instructor's Teaching Method Goes Viral – 'Mermaid Mantra' to Help Kids Overcome Their Fears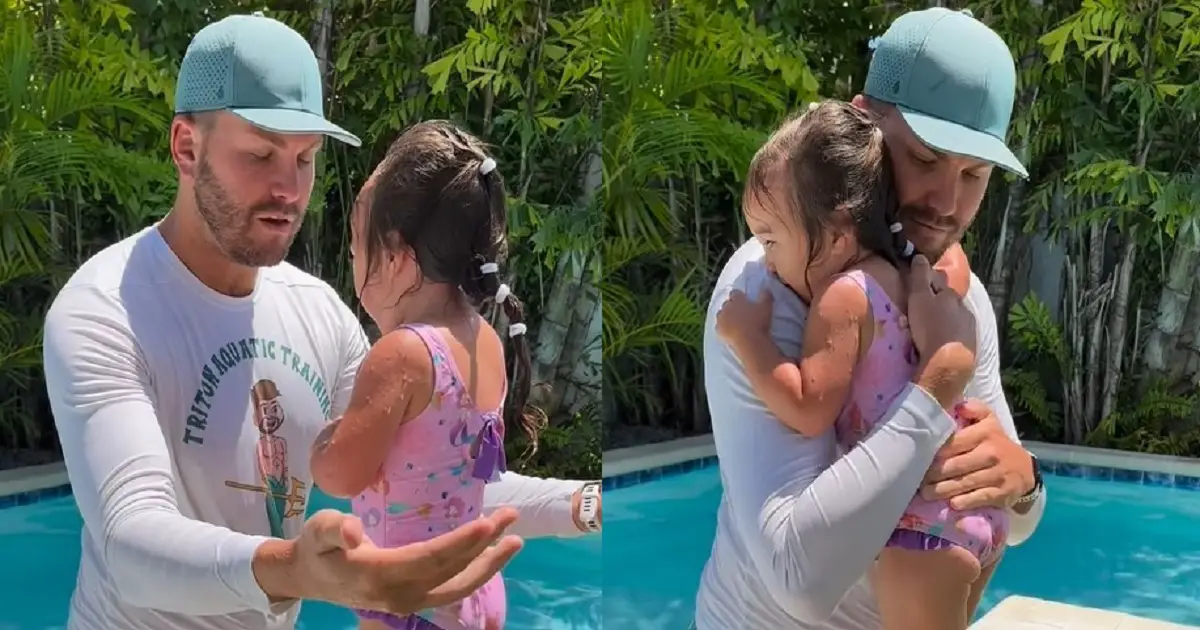 Swim instructor Tyler Reed is making waves with his unique approach to helping young children overcome their fears and gain confidence in the water. Reed, the owner of Triton Aquatic Training in Tampa, Florida, has developed what he calls a "mermaid mantra" to instill a sense of bravery and beauty in his little swimmers.
Learning to swim can be a daunting task for anyone, but it can be especially intimidating for young children. Reed understands this and believes that instilling a positive mindset is crucial to their success. During his lessons, he encourages his young students to repeat after him, saying, "I'm big. I'm brave. I'm beautiful."
Reed's innovative teaching method gained widespread attention when he shared a video on social media. The heartwarming clip featured a 2-year-old student who had just completed a swim lesson, nervously but proudly reciting the empowering mantra. The video quickly went viral, amassing over 40 million views on TikTok and garnering thousands of comments.
Viewers were inspired by the young girl's determination and praised Reed for his efforts. People acknowledged the challenges of learning such skills at a young age and expressed confidence in the girl's progress.
Reed is delighted that the video has reached so many people, spreading awareness about the importance of teaching water safety to young children. He wants to dispel the notion that toddlers and babies are incapable of swimming or saving themselves. "These little ones are capable," Reed emphasized.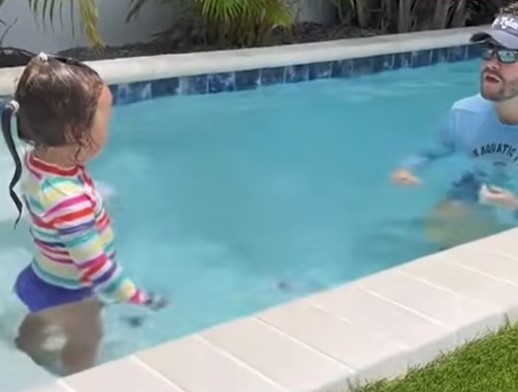 The swim instructor emphasized the significance of starting swim lessons at a young age. He stressed that relying on floatation devices, such as floaties, can create a false sense of security. Instead, he recommends parents hold their children in the water themselves, allowing them to experience weightlessness and develop a genuine understanding of swimming.
According to the Centers for Disease Control and Prevention, drowning is a leading cause of death for children aged 1 to 4 in the United States. Reed's goal is to raise awareness and encourage parents to prioritize water safety, especially as the summer season approaches. He views swim lessons as an essential part of a child's education, comparing them to school and emphasizing their life-saving potential.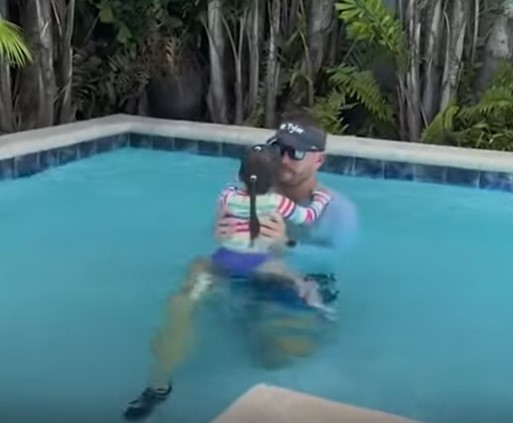 Reed's dedication to his students is paying off. The young girl from the viral video, who courageously repeated the mermaid mantra, has made remarkable progress. After just a few lessons, she is now able to swim the entire length of her backyard pool.
Learning to swim should be an empowering and enjoyable experience for children. By adopting Reed's mermaid mantra and instilling confidence in young swimmers, we can equip them with the necessary skills to navigate the water safely. Let's embrace the summer season by prioritizing water safety and empowering our little mermaids and mermen to be big, brave, and beautiful in the water.