Tom Hanks & Rita Wilson Share Sweet Recipe for a Lasting Marriage as They Celebrate 35th Anniversary
Tom Hanks and Rita Wilson, one of Hollywood's most beloved couples, recently celebrated their 35th wedding anniversary. Their enduring love story serves as an inspiration to many, showcasing the power of friendship, patience, and commitment. Let's take a closer look at how their relationship blossomed, from their beginnings as co-stars and friends to their successful marriage and growing family.
Tom Hanks and Rita Wilson first crossed paths in 1981 while working on the ABC sitcom, Bosom Buddies. Although their initial interaction was professional, a genuine friendship developed between them. They discovered shared interests and a great rapport, laying the foundation for a strong bond that would stand the test of time.
In 1985, fate brought Tom and Rita together again when they were cast in a film. Working side by side, they deepened their connection and realized there was something special between them. However, both were in relationships with other people at the time, and they remained respectful of their commitments.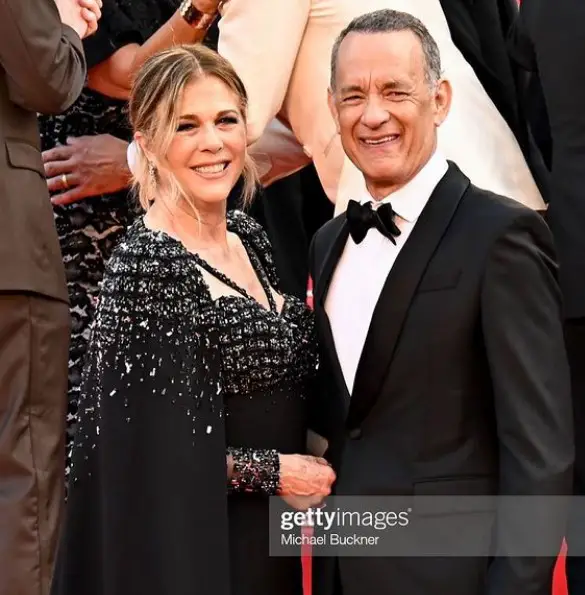 It wasn't until December 1986 that Tom Hanks and Rita Wilson made their relationship public. This was a few months after Tom and his former wife parted ways. Their decision to step into the spotlight together was a testament to their love and honesty, even in the face of potential scrutiny.
On April 30, 1988, Tom and Rita exchanged vows, promising to support and cherish each other for a lifetime. Their wedding marked the beginning of an incredible journey filled with love, laughter, and unwavering devotion. They faced the challenges of being in the public eye, but their commitment to each other never wavered.
Tom and Rita's love extended beyond their marriage as they welcomed their first child in 1990 and their second in 1995. Their sons, Chester and Truman, have each pursued their own paths. Chester, also known as Chet Hanks, has ventured into the realms of rap and acting, while Truman has found his calling behind the camera.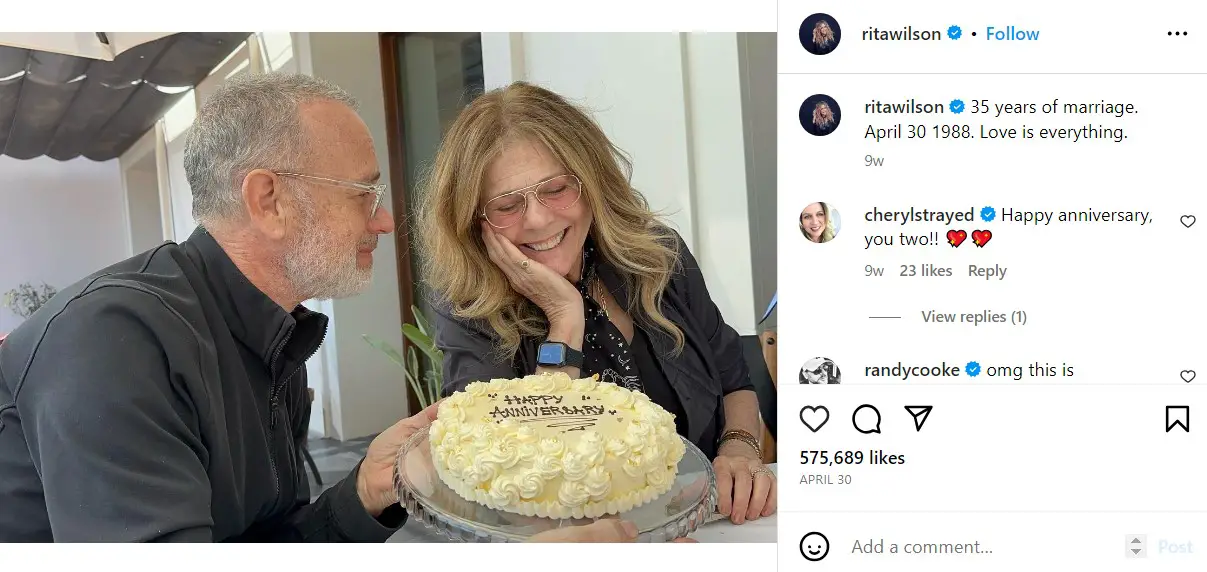 What makes Tom Hanks and Rita Wilson's marriage stand the test of time? Here are a few things that have contributed to their lasting love:
Friendship: They began as friends, allowing their connection to grow organically.
Patience and Timing: They respected each other's commitments and waited for the right moment to pursue their relationship.
Honesty and Openness: They were transparent about their love, publicly acknowledging their feelings for each other.
Commitment: They made a lifelong commitment to support and cherish one another through thick and thin.
Tom Hanks and Rita Wilson's 35-year journey as a couple is an example of the power of love, friendship, and commitment. Relationships can flourish when built on a solid foundation of respect, trust, and shared values. As Tom and Rita continue to celebrate their enduring love, they inspire us all to cultivate and cherish the relationships in our lives.