'Too Big' Puppy Finally Finds Forever Home in North Carolina After 14 Failed Adoptions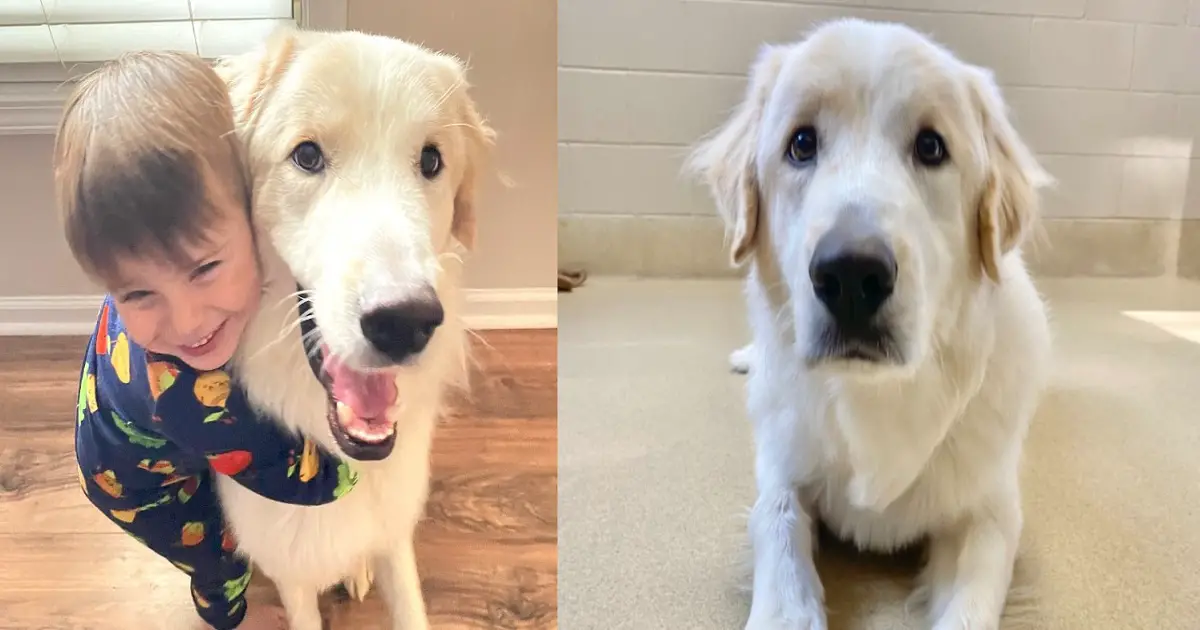 Finding the perfect home for a furry friend can sometimes be a challenging task. But for one North Carolina puppy named Ronald, it seemed like luck was not on his side. Ronald had experienced 14 failed adoptions in just five weeks, leaving the SPCA of Wake County desperate to find him a forever home. However, things took a heartwarming turn when Ronald finally found his perfect match.
Ronald, a one-year-old pup weighing 63 pounds, had been returned to the shelter numerous times because potential adopters felt he was "too big" and "too strong." The shelter decided to turn to social media, posting about Ronald's story and appealing for an adopter who could handle his size. The post quickly gained attention, receiving nearly one million views and generating hundreds of applications.
Davis expressed her immediate certainty that Ronald was meant to be a part of their family. His interactions with her kids and Billie reassured her that he was the perfect fit. Samantha Ranlet, a spokesperson for SPCA Wake County, described Ronald as energetic and eager to play, often displaying his enthusiasm through jumping and mouthing. Although his behavior was a result of his large size and playful nature, it proved to be too much for his previous adopters.
Reflecting on the failed adoptions, Ranlet explained that it was uncommon for so many to occur in such a short period. However, in Ronald's case, it seemed that he had been waiting for the right family all along. Davis confirmed that Ronald has seamlessly integrated into their home and fits in perfectly with their daily lives.
Ronald's story shows us that finding the right match for a pet is crucial for a successful adoption. Despite his size and exuberance, Ronald is a sweet and well-behaved boy. He knows his commands, takes treats gently, and is eager to learn. Although he may occasionally become excited and jump up on people, his size is manageable for those with steady footing. With his love for treats and enthusiasm for training, Ronald is a great student.
It's heartwarming to know that Ronald's journey ended happily, thanks to Kierstin Davis and her family. They were able to see beyond his size and appreciate the loving companion that he is.