Unlikely Hero: Pizza Delivery Driver Saves Freezing Toddler Who Wandered Out Of Home at Night!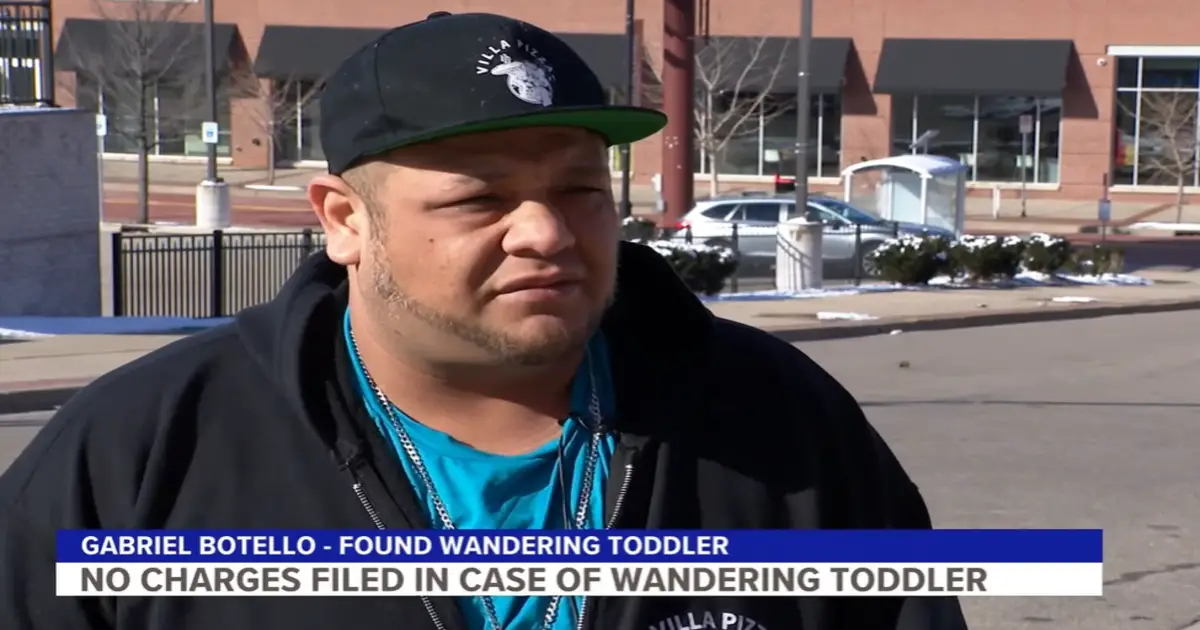 In the early hours of Sunday morning, a toddler in Grand Rapids, Michigan, made her way out of her home and into the frigid outdoors. The 2-year-old girl was found wandering around alone at 3 a.m. in just her diaper and a onesie, in temperatures that were close to freezing.
Luckily for the little girl, a hero was on hand to save her from the perilous situation. Pizza delivery driver Gabe Botello was out on a delivery run when he noticed the toddler wandering by herself. In an interview with 13 ON YOUR SIDE, Botello said that he knew right away that something wasn't right.
Botello quickly sprang into action, scooping up the toddler and calling 911. While they waited for the authorities to arrive, Botello wrapped the little girl in a blanket and tried to keep her warm.
"I was just trying to make sure she wasn't too cold," he said. "I was trying to keep her comfortable and keep her safe."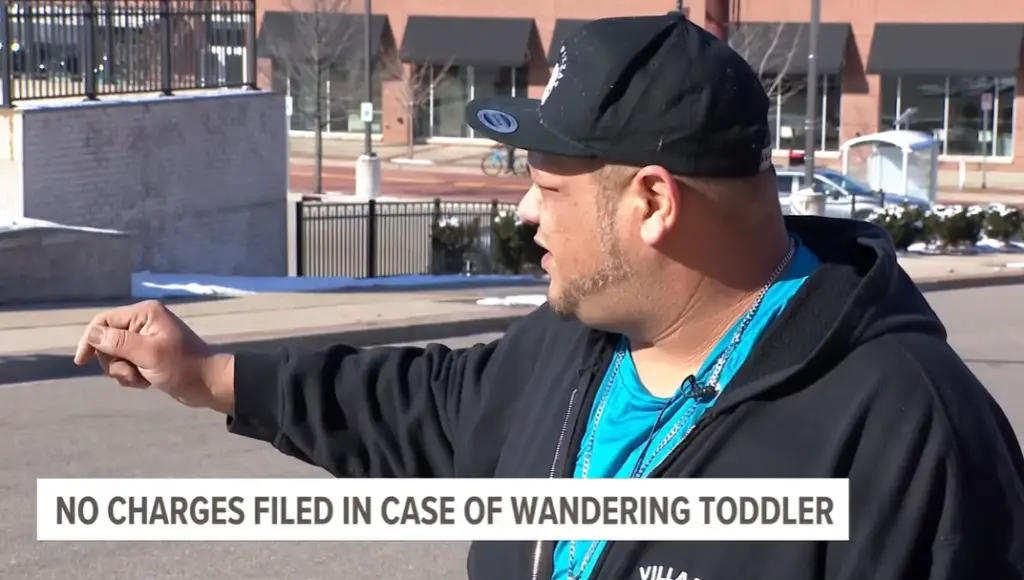 When the police arrived, they were able to locate the little girl's home and return her to her grateful family. According to reports, the toddler had managed to unlock the front door of her house and make her way outside all on her own while her parents were asleep. 
The heartwarming story has quickly gone viral, with many people praising Botello for his quick thinking and heroism. The video of Botello being interviewed about the incident has been shared on the 13 ON YOUR SIDE YouTube channel and has been viewed thousands of times.
"I'm just glad she made it home," Botello said in the interview. "I'm glad she's okay."
The incident serves as a reminder of the dangers that young children can face when they are left unattended. While it's not always possible to keep a watchful eye on little ones 24/7, it's important for parents and caregivers to take steps to keep their homes safe and secure.
This could include installing childproof locks on doors and windows, putting alarms on doors that lead outside, and setting up a baby monitor or other monitoring system to keep an eye on young children. It's also a good idea to make sure that young children are dressed appropriately for the weather, even when they are inside the house.
In addition to taking these safety measures, it's important to teach young children about the dangers of wandering off and what to do if they find themselves lost or in an unsafe situation. This could include teaching them how to call for help or how to identify safe places to go if they need help.
While the incident in Grand Rapids could have had a tragic ending, the quick thinking of Gabe Botello and the prompt response of the police helped to ensure that the little girl was returned safely to her family. It's a heartwarming reminder that there are still good people in the world who are willing to go above and beyond to help others in need. And for the little girl and her family, they will undoubtedly be forever grateful for his heroic actions.