Why Chick-Fil-A Employees Don't Say 'You're Welcome' To Customers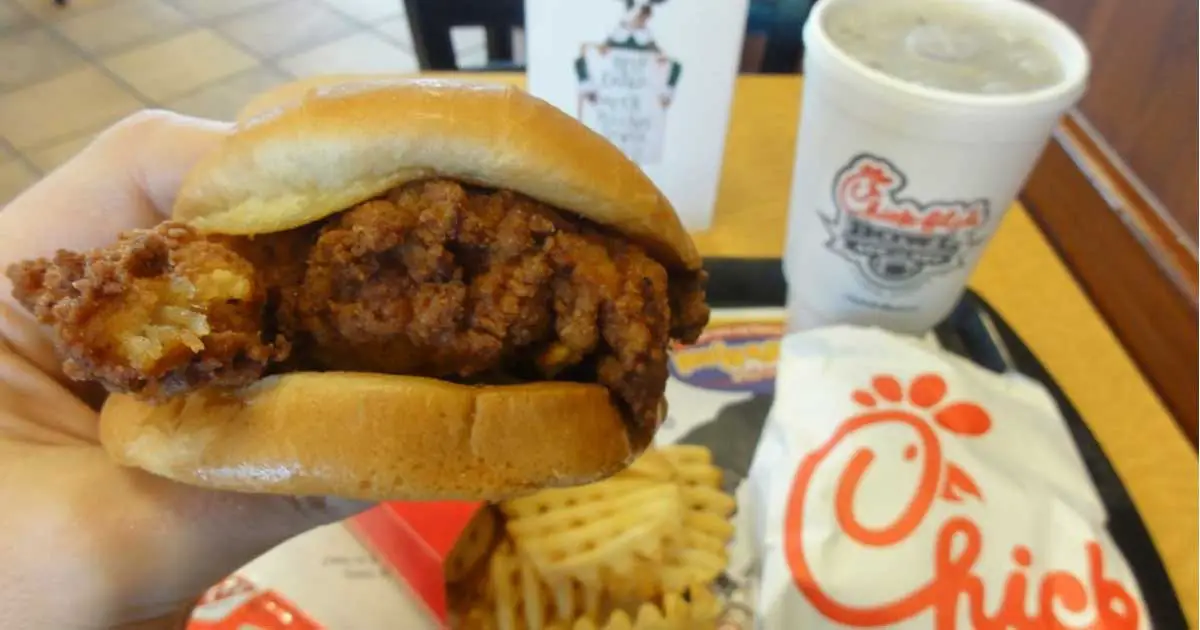 If you live somewhere in the United States, chances are you frequent Chick-Fil-A from time to time. And if you do, you certainly don't need me to tell you that they have some of the best chicken and waffle fries around. If you're a regular Chick-Fil-A customer, then you may have noticed that the employees never say "you're welcome." And there's a very interesting reason behind this!
If you say "thank you" to a Chick-Fil-A employee (which you always should!), they won't respond with the traditional "you're welcome." Instead, they'll say "my pleasure." According to Taste of Home, this was due to the chain's founder, Truett Cathy, staying at the Ritz Carlton hotel. When he said "thank you" to a hotel staff, they replied with "my pleasure." Cathy thought that those two words really made the hotel stand apart as a place of luxury and service. And so, he wanted to bring that same vibe to his chain of restaurants.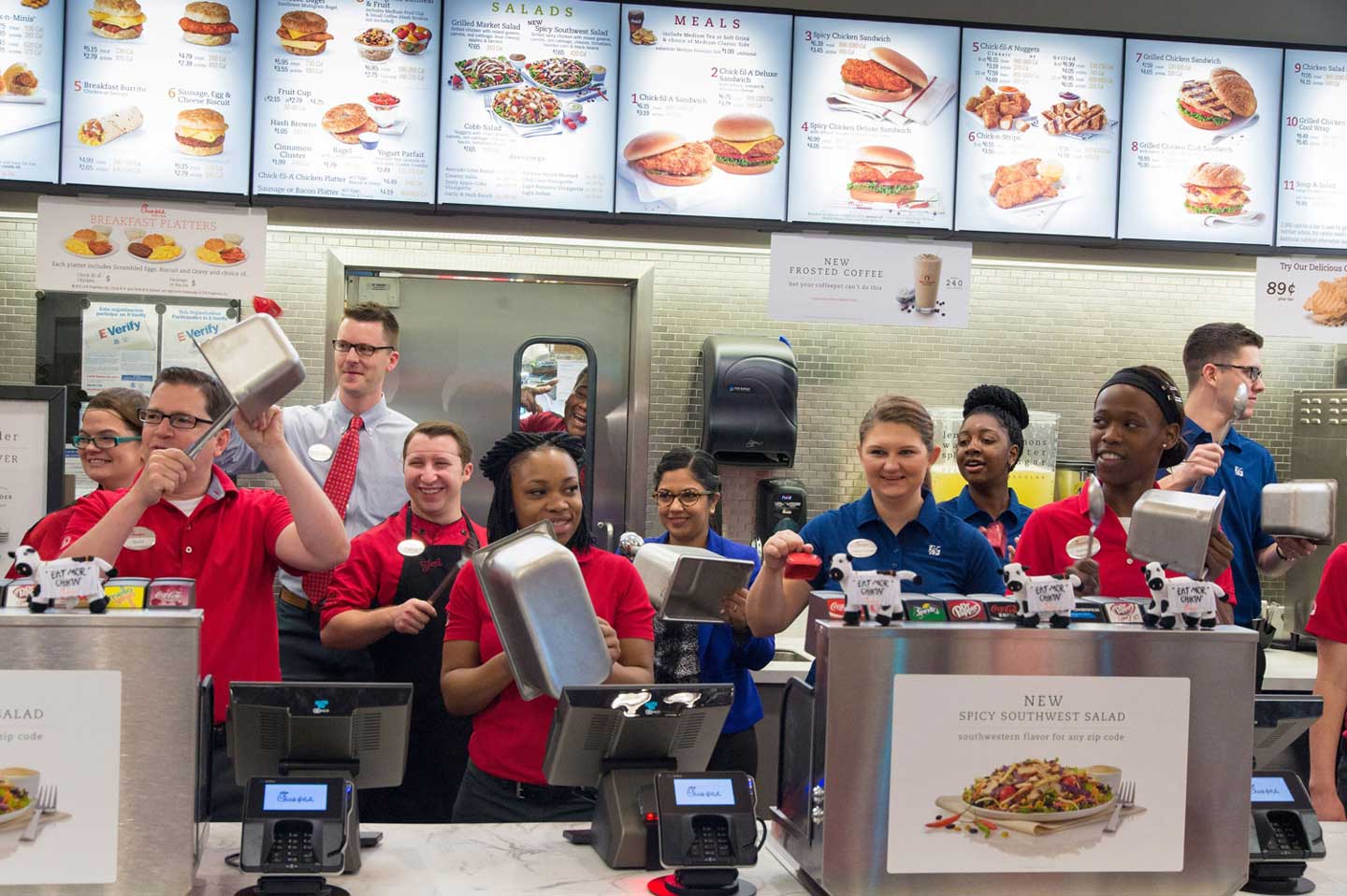 Although the direction to specifically say "my pleasure" isn't written in the Chick-Fil-A training manual, employees are told to use elevated language when possible. And hearing "my pleasure" makes customers feel as though they are receiving that extra ounce of care and service. Now that you know the backstory behind this, I'm sure you'll pay extra attention to that "my pleasure" the next time you're eating at Chick-Fil-A.