You Can Now Stay In A Giant Wine Barrel Hotel Room In A Vineyard And Drink Wine All Day Along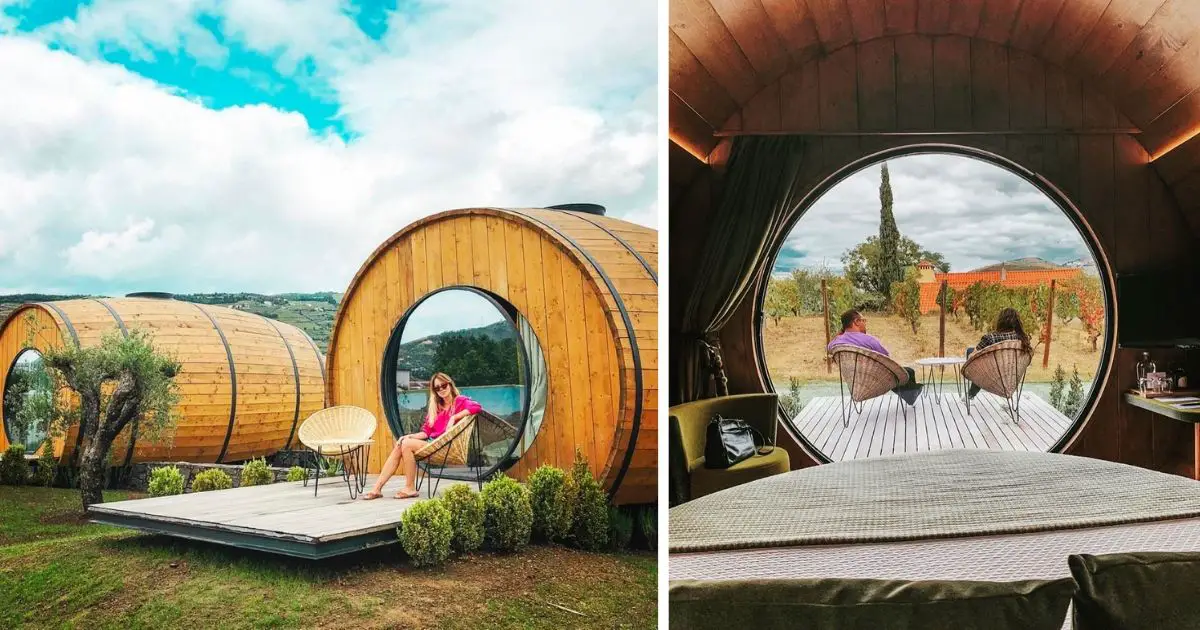 If there are two things I love in this world, it's beautiful scenery and wine. So you can imagine my excitement when I found out that there are hotel rooms made from giant wine barrels situated on a sprawling vineyard in the Douro wine region of Portugal.
To give you some background knowledge, the Quinta da Pacheca winery was one of the first properties to bottle wine under its own label. In addition to the vineyard, winery, and wine barrel hotel rooms, the property also boasts a tasting room and wine house hotel.
You might have some doubts about staying in a wine barrel, but these ones are extremely luxurious. Each wine barrel room is about 100 square feet, and is fully equipped with a bed, full bathroom, closet, skylights, and outdoor patio.
Guests can stroll through the 140-acre vineyard by day, enjoy the finest selection of red, white, and rose wines, and enjoy five-star, authentic Portuguese meals. Curl up in your wine barrel with a glass of wine after dinner, and I honestly can't think of a better vacation destination than this one.
You might think that this sort of luxury comes with a steep price tag. But renting a wine barrel room is around $250 USD per night, which is actually fairly reasonable. If you happened to be traveling around Portugal, stopping at Quinta da Pacheca for a night or two is definitely worth it. Click here for more information, as well as rooms and rates. I don't know about you, but I'm adding this one to my travel bucket list!