Woman Finds a 'Dream' Wedding Guest Dress but People Online Have a Lot to Say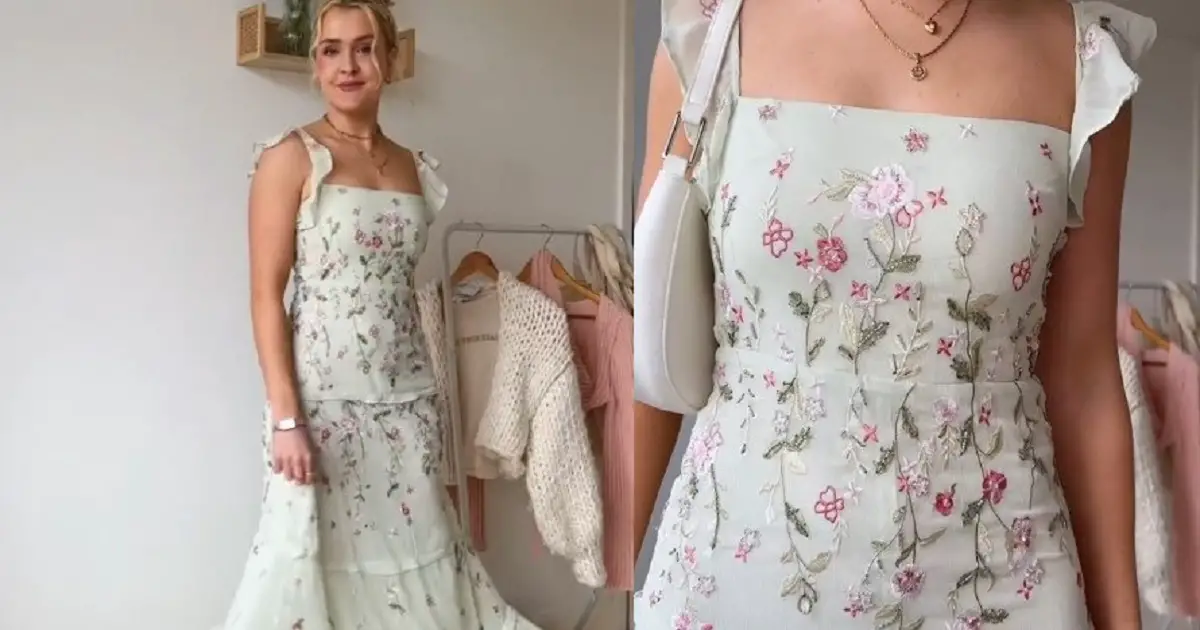 Lauren Candy, a social media sensation known for her fashionable flair, recently shared her excitement about finding the "perfect wedding guest dress." She showcased her discovery in a lively TikTok video, where she confidently twirled in the dress. However, what seemed like a delightful moment quickly stirred up some controversy in the online world.
Eagle-eyed viewers were quick to point out what they believed was a significant issue with the dress: it appeared to be white. Traditionally, wearing white to a wedding when you're not the bride is often seen as a breach of etiquette. The unwritten rule of not upstaging the bride with a white dress is a longstanding tradition, and it's something that many people hold dear.
Lauren's comment section became a battleground of opinions, with some expressing concern over the apparent choice of a white dress, and others defending her fashion sense, suggesting that the dress might not be white under different lighting conditions.
Lauren, understanding the weight of the criticism, decided to address the situation head-on. In a follow-up video, she meticulously demonstrated that her dress was, in fact, not white at all. The natural light in the original video, it turns out, had given the dress an unintentional ivory appearance, leading to the misunderstanding.
As Lauren explained, the dress was a lovely shade of sage green. With the new video's lighting, the dress took on a beautiful, muted green hue, quelling the concerns of those who had worried about the bridal etiquette breach.
Lauren's response video served as an essential reminder that appearances can be deceiving, especially on social media where lighting, camera angles, and filters can significantly alter how things look. It was a lesson in perspective, showing that what might seem obvious in one context can be completely different in another.
The incident also highlighted the power of communication. Lauren's decision to address the criticism directly, providing evidence that her dress was not white, helped to defuse the situation and showed her ability to handle controversies gracefully.
In the end, the "perfect wedding guest dress" wasn't white at all – it was a charming sage green, a color that undoubtedly falls within the acceptable range for a wedding guest. Even after Lauren's second video, people online are still discussing whether this dress is appropriate for a wedding guest and are loudly expressing their opinions. What do you think? Do you like Lauren's dress choice? Tell us what you think.