Woman Finds A Stunning 'Flower Mantis' Bug
I'll be the first to admit that I am terrified of bugs. Spiders and other creepy crawlies have just never been my thing. However, there are a few exceptions I'll make in terms of insects – bumblebees, butterflies, and now, the flower mantis. If you've never heard of a flower mantis before, you're certainly not alone. This beautiful creature is somewhat rare, and when you see the photos, you might even think it's a mythical, made-up thing.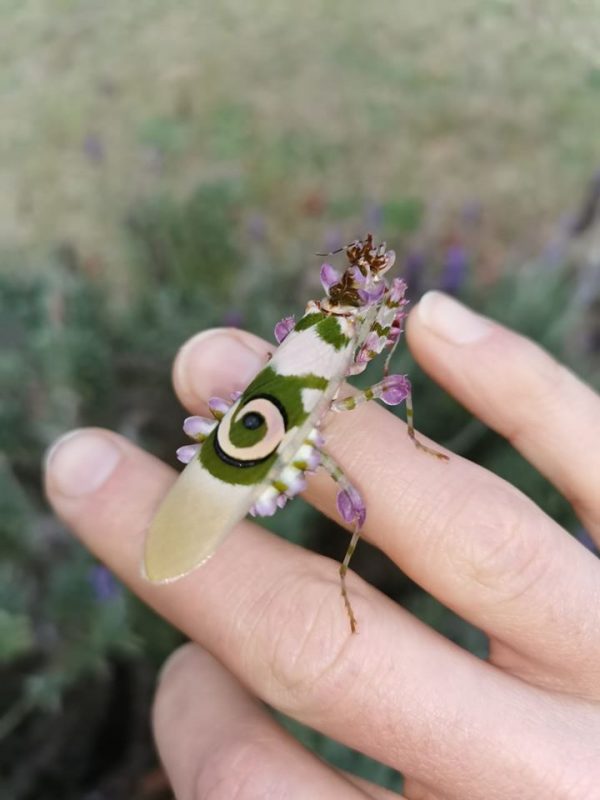 This beautiful insect was recently found in Nkutu Valley, KwaZulu Natal, South Africa. Her formal name is the Pseudocreobotra Wahlbergi – or spiny flower mantis, as she's more commonly referred to. The spiny flower mantis is native to eastern and southern Africa, and they closely mimic different kinds of flowers.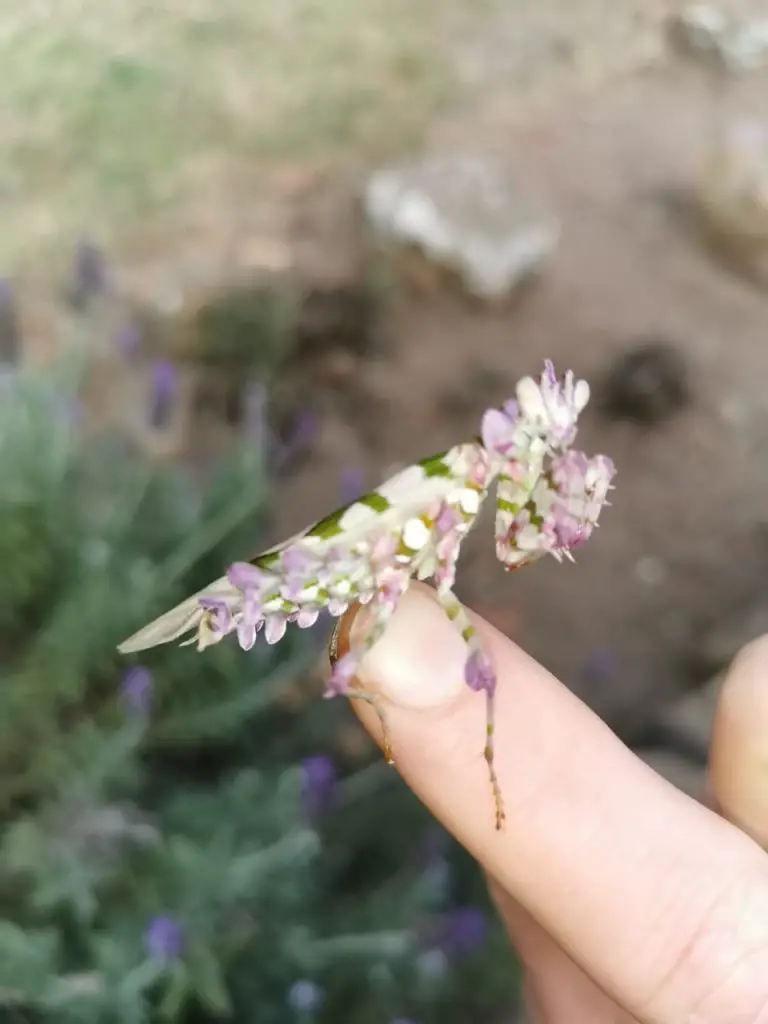 Insect experts have described this beauty as a pregnant female, due to the frilled edge of her belly starting to extend sideways. The spiny flower mantis loves to prey on bees, which pollinate the flowers and herbs that she is most commonly found perched inside (purple and rose pelargonium).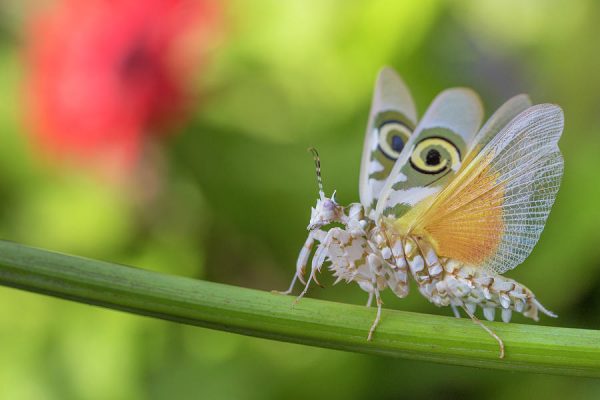 When looking at the photos, it's hard to believe that this is an insect found in nature, and not some mythical creature that's been photoshopped. The spiny flower mantis is the perfect example of a creature that's completely adapted to its surroundings in order to survive and thrive. We're so thankful to Waterfall Retreat & Environmental Centre for sharing these beautiful photos and information about the little-known spiny flower mantis!