Woman Transforms Old Bank into Luxurious 5,200 Sq Ft Home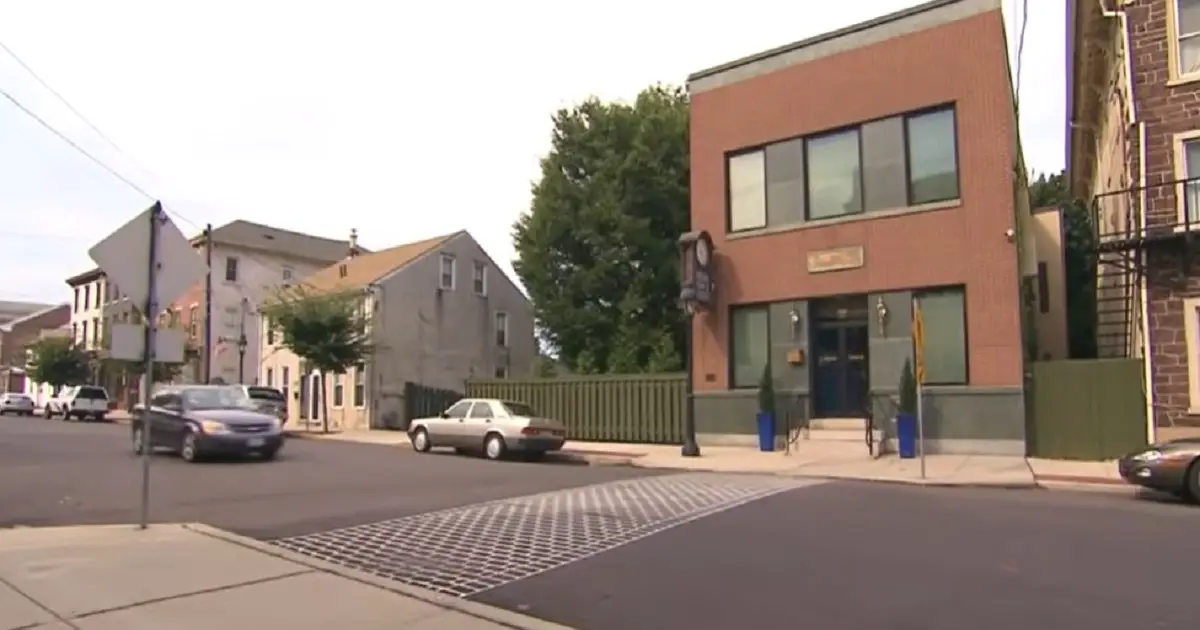 In a world where creativity knows no bounds, there are individuals who turn ordinary spaces into extraordinary dwellings. Get ready to be amazed by Cathy Calhoun's incredible story. Hailing from Spring City, Pennsylvania, Cathy took on the challenge of renovating the old National Bank of Spring City into her very own 5,200 square feet paradise. With 24 years of dedication and around $52,000 spent, she turned a dormant financial institution into a dreamy living space that oozes elegance and creativity.
Cathy's connection with the building runs deep. Her first job as a teller began in 1972 at the same bank. Little did she know that decades later, she would undertake the task of bringing it back to life. When she acquired the property, which had long been closed for business, Cathy knew it wouldn't be an easy feat. Nevertheless, armed with passion and determination, she embarked on this thrilling adventure.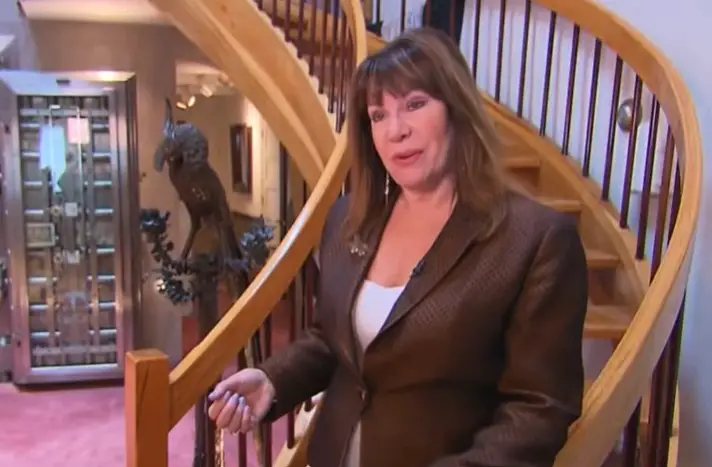 The bank-turned-home boasts three spacious bedrooms and three baths, each exuding charm and character. Remarkably, Cathy managed to preserve many of the building's original fixtures and repurpose them beautifully. One such treasure is the Seth Thomas street clock, which was reinstated in its rightful place at the front of the building. The town's residents were overjoyed to see the clock once again, as it carried nostalgic memories of a bygone era.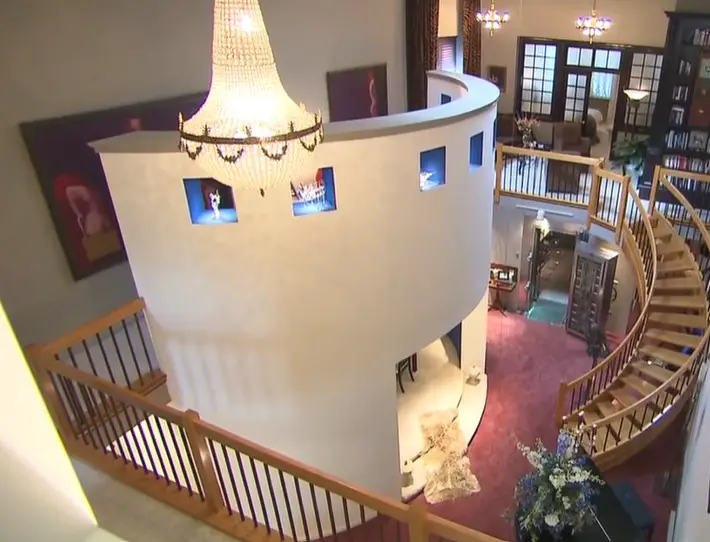 One area Cathy knew exactly what to do with was the vault. The main vault, once housing precious assets, now serves as a stunning bar. To create more seating space, she removed a wall of safe deposit boxes while preserving the other wall as a testament to the bank's history. Curiously, Cathy was able to open all the safety deposit boxes, except for number 222, which remained locked without a key. Inside, she discovered a treasure trove of artifacts, including old bankbooks, currency, stock certificates, and coins. These intriguing items now adorn the bar, serving as captivating memorabilia.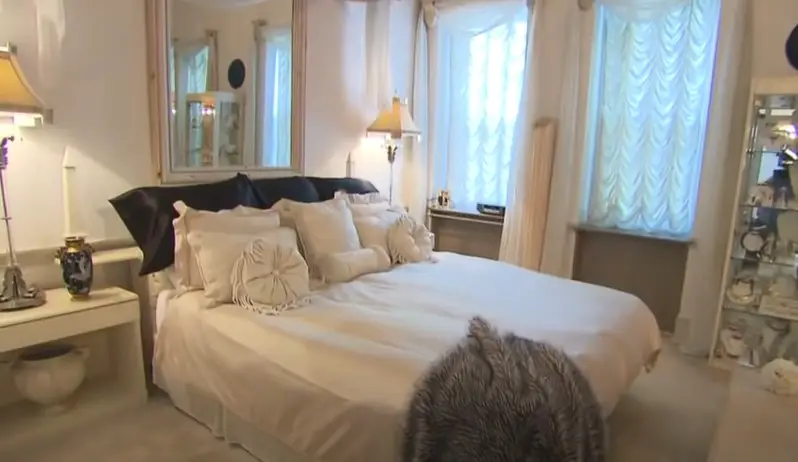 Cathy's creativity extended throughout the entire building. For instance, the old coupon room was transformed into an exquisite powder room, its elegance radiating from every corner. Removing the dropped ceiling allowed her to restore the lobby's breathtaking 40-foot height. She meticulously repaired the original coffers and skylight, infusing the space with abundant natural light and warmth.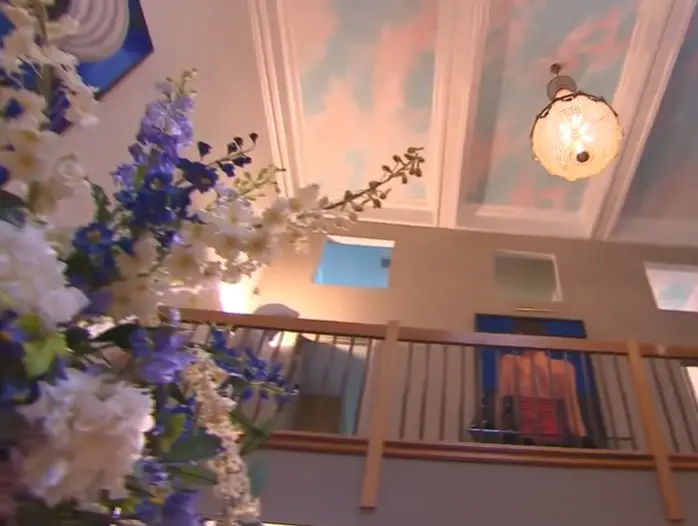 But the crowning jewel of Cathy's remarkable home is her favorite space: the boudoir. It was once the bank's boardroom, now transformed into her private sanctuary. Complete with a comfortable bed, cozy fireplace, wide-screen TV, jacuzzi, and a luxurious bathroom, this room truly embodies bliss. The transformation of the boardroom into an exquisite boudoir serves as a testament to Cathy's journey, turning a place she once dreaded into a haven of relaxation and serenity.
Of course, the process wasn't without its challenges. The basement vault, where ventilation was scarce, posed a particular obstacle. However, Cathy's ingenious solution turned it into a rejuvenating sauna, complete with a door salvaged from the original vault. It's a true testament to her resourcefulness and determination.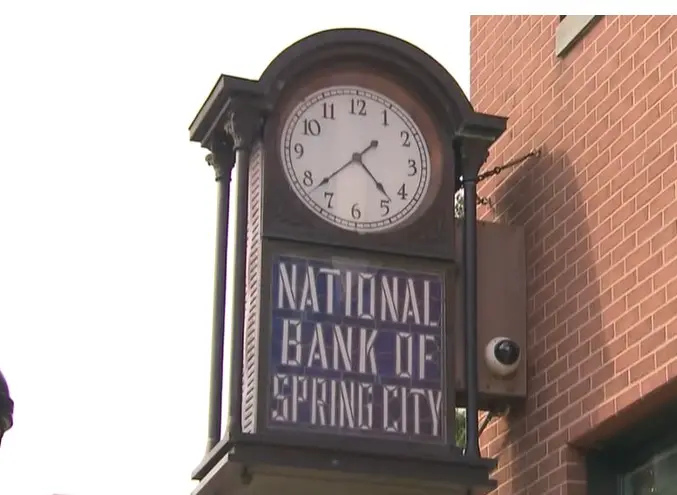 In the end, what once stood as an industrial-looking establishment has been reborn as a warm and inviting home. Cathy Calhoun's transformation of the old National Bank of Spring City showcases not only her impeccable taste and creative vision but also her unwavering dedication to preserving the history and charm of a beloved building. So, the next time you pass by a local bank, let your imagination run wild, and envision the limitless possibilities that lie within its walls. After all, with a little inspiration and a whole lot of passion, any space can be transformed into something extraordinary.