Woman Turns A 110-Year-Old Dead Tree Into A Free Library For Her Neighborhood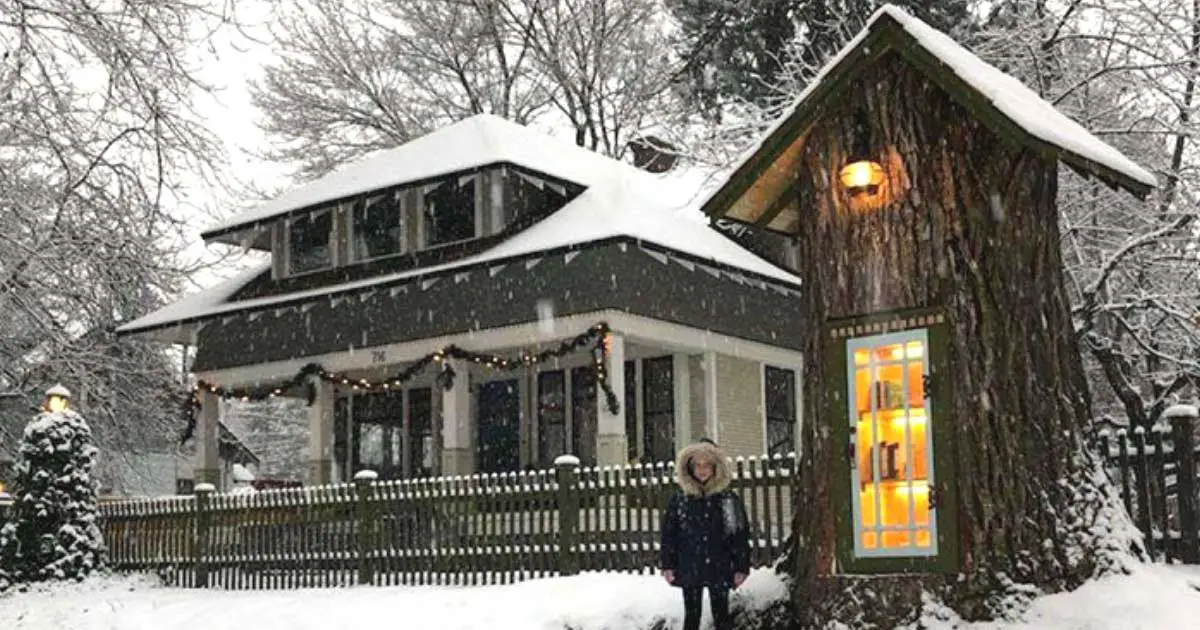 In my own neighborhood, I'm seeing more and more "free libraries" popping up. I think it's a wonderful concept — people take and leave books in a mailbox or similar structure right on the street. The idea is that you take one of these free books, return it to the box once you've read it, and leave a couple of your own used books, too. The free libraries in my neighborhood are all painted boxes of some sort, but this genius woman turned a 110-year-old tree on her front lawn into a magical free library.
Sharalee Armitage Howard is a librarian, artist, and former bookbinder from Coeur d'Alene, Idaho. Instead of digging up and destroying a dead 110-year-old cotton tree stump in her front yard, she had the amazing idea of turning it into a free tree library. The stump was carved out from the inside, given a roof, and lit up with an adorably cozy interior. This is definitely the most charming free library I've ever seen — take a look for yourself!
Big props to Sharalee for creating this whimsical free library on her property, and to everyone else who participates in the free library initiative. You can click here to learn more about Little Free Libraries, how to get involved, and if there are any in your area.