New Adventure Company Allows People To Zip-Line Across Niagara Falls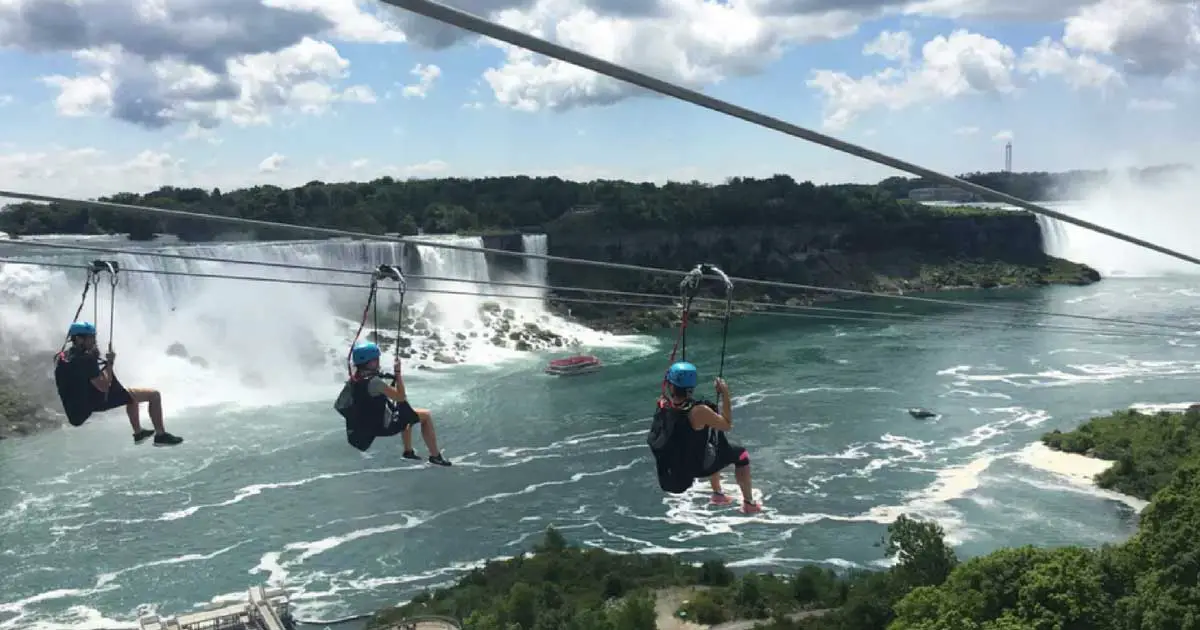 If you live close to Niagara Falls (on either the American or Canadian side), you're in for a treat. Niagara Falls attracts thousands and thousands of tourists each year, who come from near and far to marvel at this natural wonder. And now, you can do a lot more than marvel. You are currently able to zip-line across Niagara Falls — if you dare!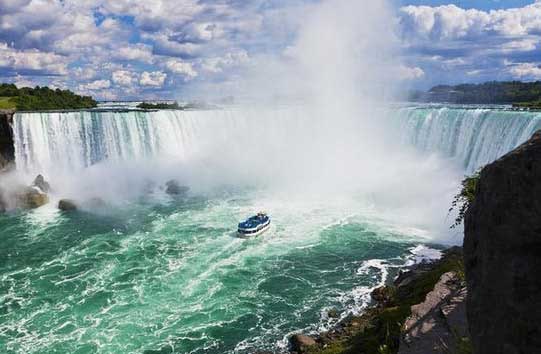 The MistRider Zip Line takes participants on a breathtaking ride into the gorge towards the base of the Canadian Horseshoe Falls. If you're brave enough to take part, you'll travel down 670 meters (2,200 feet) past the American Falls, landing atop the falls observation deck at the base of the Horseshoe Falls.
Interested in trying out this daring adventure? The MistRider operates daily from 8am to 10pm all the way through to October. The price is about $50 per person, and kids have to be a minimum of seven years old. Want to make your experience even cooler? From 8:30 to 10pm, you can experience the Nighttime Illumination Zip where participants zip-line across the falls at night and will get to enjoy a spectacular fireworks show.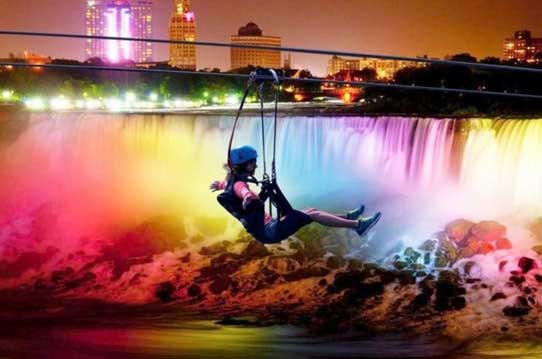 Zip-lining not your thing? Don't worry, there are plenty of other activities you can enjoy around Niagara Falls. Take a boat ride on the famous Maid of the Mist, stroll through the beautiful Niagara Parks Botanical Gardens, and visit one of the many museums or haunted houses.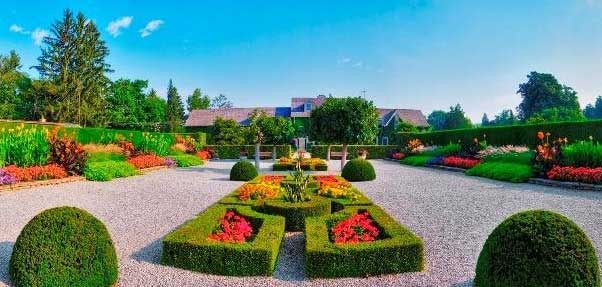 Summer isn't over yet, so why not take a trip to the Falls and enjoy all that the area has to offer? That is, unless you're too chicken!