Teen Grabs Mic at Wrestling Event to Sing National Anthem Because No One Else Is Going to!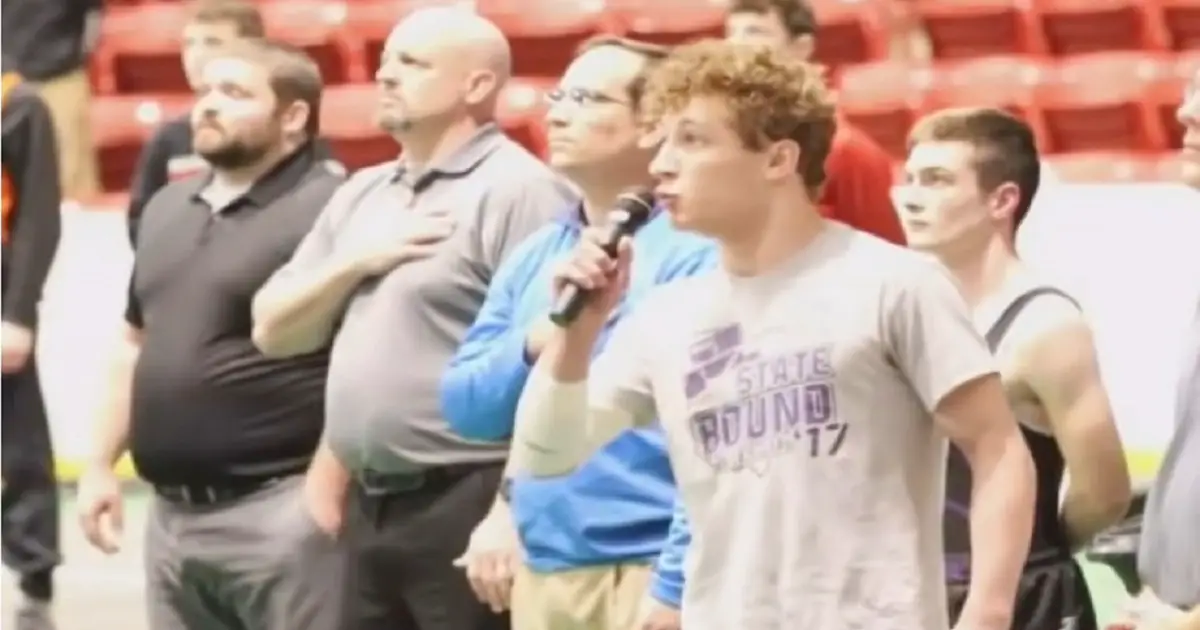 If you've ever attempted to sing along to the national anthem, you know it's no easy task. Hitting all those high notes can be quite a challenge. Doing it in front of a large crowd is so much harder. Well, that's exactly what happened to Isaac Bryant, a 17-year-old high school junior, and it wasn't even planned.
Isaac has always dreamed of becoming a singer, so it's not surprising that he has a great voice. But his impromptu solo performance of "The Star-Spangled Banner" took place in a rather unexpected setting – a high school wrestling match at Mechanicsburg High School in Ohio. Apparently, there was no one available to sing the national anthem that day, and Isaac stepped up to the plate.
Apparently, they needed somebody to sing the national anthem. With a little encouragement from a friend, he took the stage and delivered an awe-inspiring performance that left everyone in awe.
We can see that he sang it from the bottom of his heart. Little did he know that this spontaneous act would soon take the internet by storm.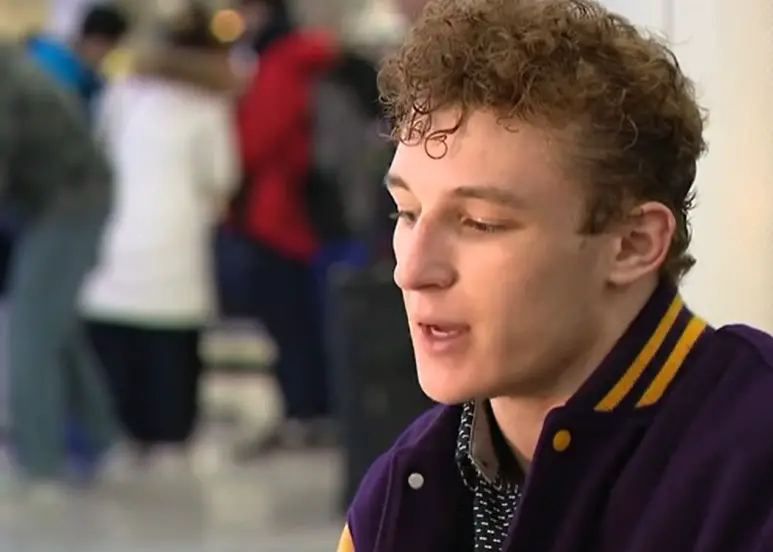 Luckily, someone captured the moment on video and shared it on Facebook. To everyone's surprise, the video quickly went viral, accumulating over 1 million views. Isaac's heartfelt rendition resonated with people from all walks of life, and his talent was undeniable.
"I feel blessed, and I really thank God," said Isaac. "This kind of thing doesn't happen often, and I think it's going viral because it's real. People understand it, especially those in the military." The video's popularity attracted the attention of news channels in Isaac's small Ohio town, where he grew up with a deep love for country music, particularly Hank Williams.
Before long, Isaac received an unexpected invitation from his mom. She informed him that he was going to appear on the popular morning show "Fox & Friends" and that they were leaving for John Glenn International Airport that very night.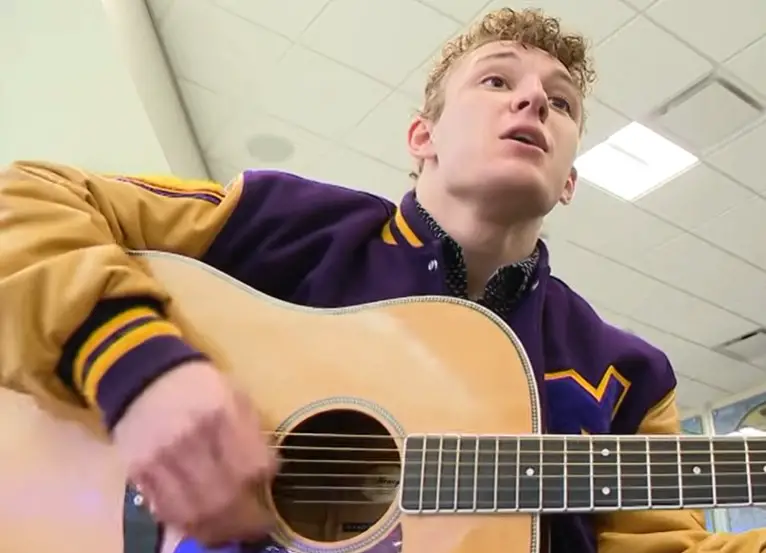 It was a whirlwind experience for Isaac, as he had never performed the national anthem in public before. However, his remarkable solo earned him a chance to sing on an even bigger stage. But before he reached that milestone, he surprised onlookers at the airport by playing a guitar handcrafted by his grandfather. Passengers heading off to their flights were treated to an unexpected musical delight.
Eventually, Isaac found himself in Washington D.C., where he was honored with the opportunity to sing the national anthem once again. This time, it was for Medal of Honor recipients, an incredibly significant and humbling moment.
For Isaac it was like a dream come true. He takes immense pride in the fact that his moment in the spotlight came through singing a patriotic song. In addition, he shared an inspiring message for those feeling disheartened by current events.
"I love America. If you're losing faith in America, keep the faith," Isaac passionately expressed. These days, he's pursuing a career in country music while studying at Ohio State University, where he's currently a sophomore.
Isaac Bryant's journey from an unexpected high school solo to a viral sensation shows us that sometimes the most extraordinary moments come when we least expect them. With talent, passion, and a little bit of luck, dreams can truly become reality. So let Isaac's story be an inspiration to us all, and may we always keep the faith in our own dreams and in the potential of our great nation.