Mom Films Baby, Suddenly Nose Pops Through The Covers – Benefits Of Kids Growing Up With Pets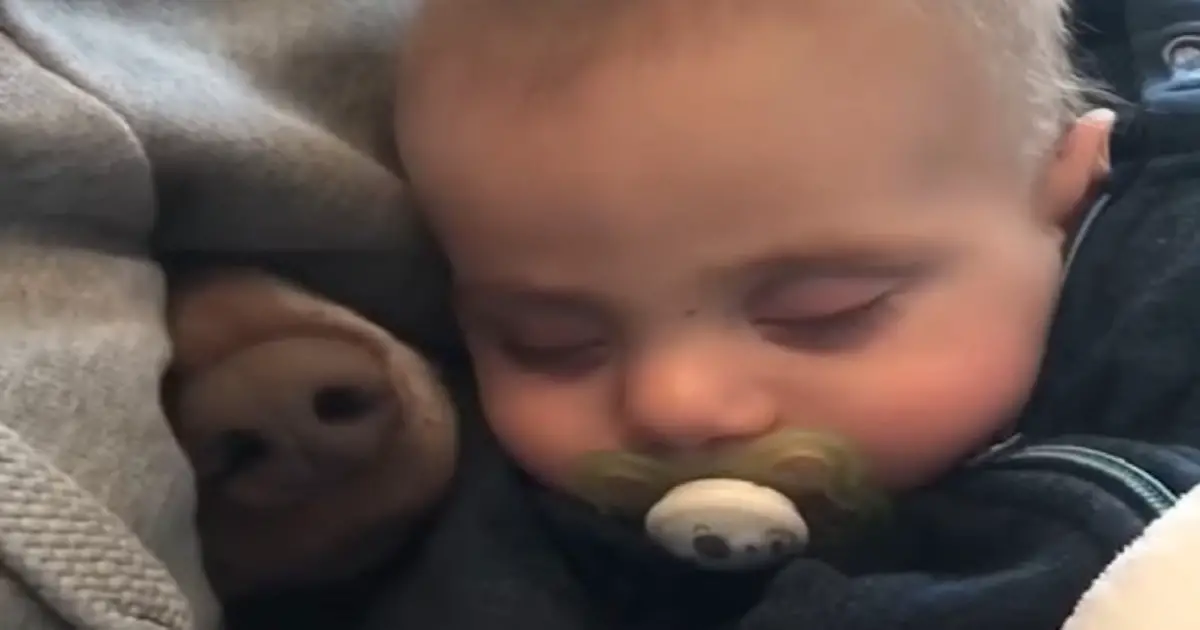 There's something undeniably special about the bond between babies and dogs. These two adorable beings seem to have a natural affinity for each other, and watching them grow up together can be a heartwarming experience. From companionship and friendship to valuable life lessons, the relationship between babies and dogs can have a profound impact on their development. Let's explore why having a baby and a dog grow up together can be a wonderful experience for both.
Companionship is one of the most obvious benefits of babies and dogs growing up together. Dogs are known for their loyalty and unconditional love, and when a baby enters the picture, they often become protective and caring companions. From the earliest stages of a baby's life, a dog can provide a sense of security and comfort. Whether it's curling up beside them during nap time or patiently playing with them as they explore the world, dogs can be a source of constant companionship for babies.
Moreover, dogs can teach babies important social skills. As babies interact with their furry friends, they learn how to communicate non-verbally. They begin to understand the subtleties of body language, facial expressions, and even tone of voice. Dogs, in their own unique way, can also teach babies about empathy and kindness. Babies learn that by being gentle and considerate towards their four-legged friends, they receive love and affection in return.
Growing up with a dog also encourages physical activity and promotes a healthy lifestyle. Dogs are energetic creatures that require regular exercise, and babies naturally gravitate towards their playful antics. Crawling after a dog or chasing them around the house can provide both physical and mental stimulation for babies, helping them develop their motor skills and coordination. It also instills a love for being active and can encourage a lifelong habit of exercise.
In addition to companionship and physical development, babies and dogs can learn important life lessons from each other. Dogs are patient and forgiving creatures. They teach babies about forgiveness, understanding, and unconditional love. Babies, on the other hand, can teach dogs about responsibility and gentleness. As babies grow into toddlers, they begin to learn how to care for their furry friends by feeding them, giving them water, and even helping with grooming. These early experiences foster a sense of responsibility and empathy in children.
It's essential, however, to ensure the safety and well-being of both the baby and the dog. Supervision is crucial when babies and dogs are interacting, especially in the early stages. Introducing them gradually and under controlled circumstances allows both the baby and the dog to adapt to each other's presence and establish a positive relationship. Consulting with a professional dog trainer or behaviorist can provide guidance on how to safely introduce the baby and dog and manage their interactions.
Watch this adorable video of kids interacting with dogs:
The bond between babies and dogs is truly remarkable. Growing up together, they form a unique and special connection that can bring joy, companionship, and valuable life lessons to both. From fostering social skills and promoting physical activity to teaching responsibility and empathy, the relationship between babies and dogs is a beautiful journey of mutual growth and love.