48 Years After Teen Mom Forced to Give up Her Child Finally Finds Him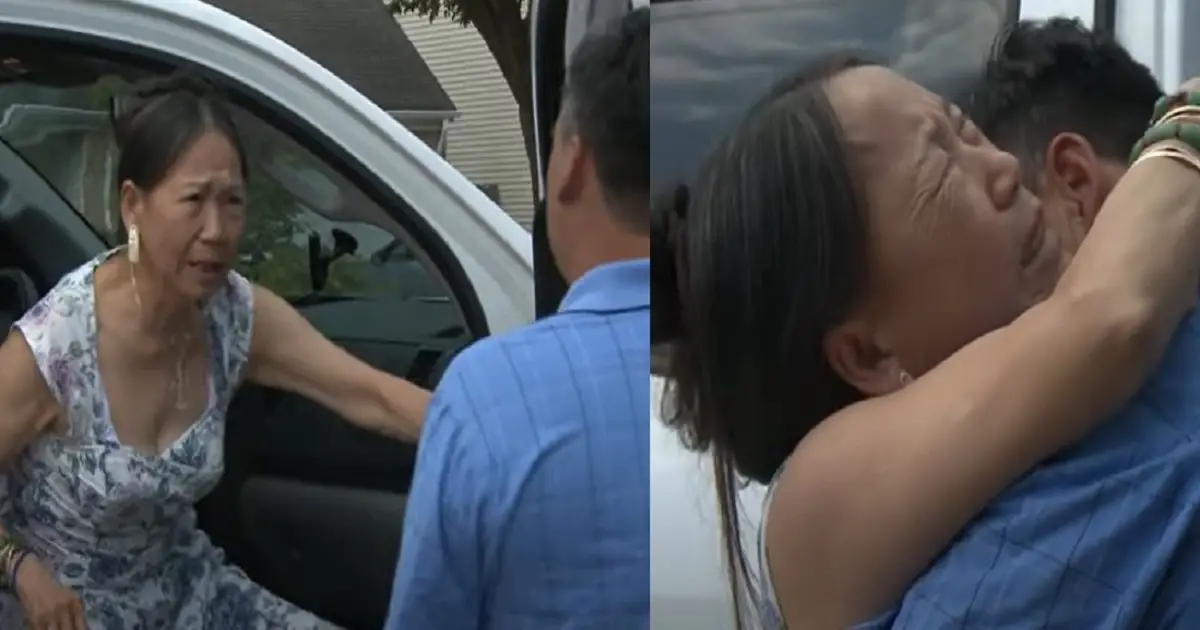 48 years after a teenage mother was forced to give up her son, she found herself standing face to face with him, a moment she had longed for since the day she tearfully said goodbye. Thuy-Nga Thi Nibblett was just seventeen when she became pregnant, and the circumstances surrounding her pregnancy were far from ideal. Her father, burdened by societal expectations and fearing the consequences, made the difficult decision to separate mother and child.
Thuy-Nga's father arranged for the infant boy to be placed in an orphanage, where he would eventually find a new home through adoption. Despite the circumstances, Thuy-Nga never forgot her child. The only thing she knew about him was that she gave birth to a boy, and after that she'd never laid on him. She carried the weight of their separation throughout her life, yearning to see his face and embrace him with all the love she had held within her for nearly half a century.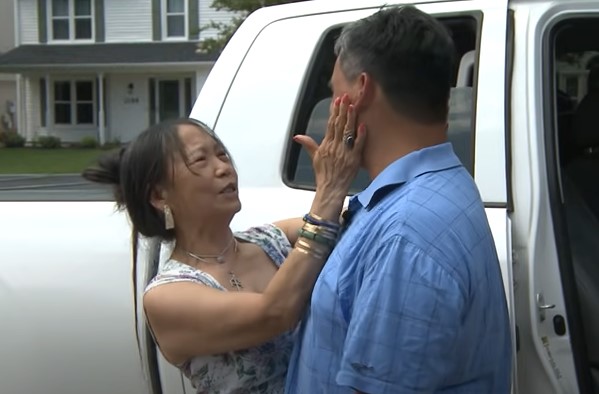 Fast forward to the present day. Thuy-Nga stumbled upon a breakthrough that would change her life forever. Through the Family Tree DNA website, she discovered an incredible match – a parent/child connection. After two years of including her DNA in the database, a glimmer of hope had finally emerged. With trembling hands, she composed an email to her newfound relative, reaching out with cautious optimism and asking him to call her as soon as possible.
Kirk Kellerhals, the recipient of Thuy-Nga's message, was understandably taken aback. He grew up with the understanding that his birth parents had died in the midst of the Vietnam War. The notion that a stranger might claim to be his long-lost mother seemed surreal. But as he listened to her voice on the phone, there was an undeniable connection – a shared cadence, a familiar lilt that resonated deep within him.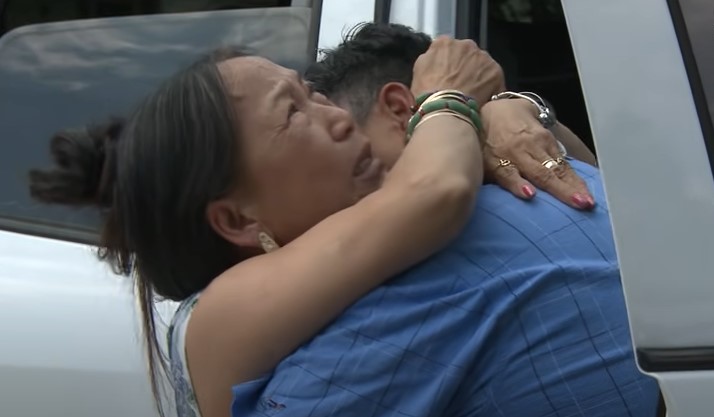 Filled with a mix of curiosity and apprehension, Kirk agreed to meet Thuy-Nga and her husband, who drove all the way from Texas to Virginia Beach. The meeting was an emotional rollercoaster for both parties involved. Thuy-Nga's heart raced as she caught a glimpse of the man she believed to be her son, and Kirk's mind was flooded with questions and a longing for answers that only she could provide.
As they embraced for the first time, the years of separation melted away, replaced by an overwhelming sense of joy and relief. The pain of the past slowly gave way to a newfound hope for the future. Thuy-Nga had finally found the closure she had sought for nearly five decades, and Kirk discovered a missing piece of his own identity.
The reunion was bittersweet, marked by a mixture of happiness and sorrow. "I just knew it was my son", said Thuy-Nga tearfully. They couldn't change the past or undo the decisions that had led them to this moment, but they could forge a new path together. Thuy-Nga was welcomed into Kirk's family with open arms, as they acknowledged the years of missed opportunities and the love that had endured despite the separation.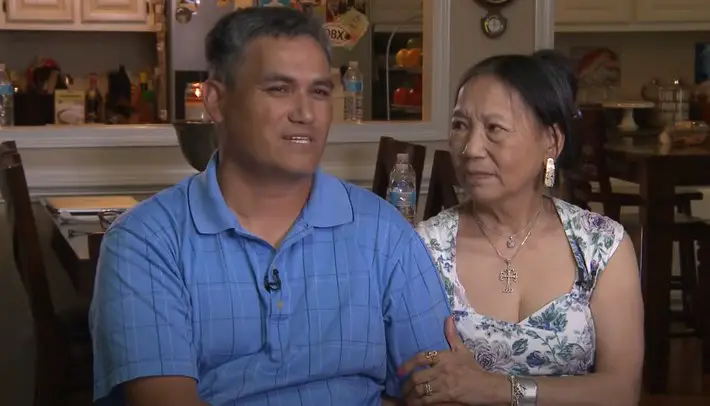 Their story teaches us that time cannot erase the ties that bind us. A bond between a mother and a child can endure anything, even when fate conspires to keep them apart. And as they move forward, embracing the second chance that life has given them, Thuy-Nga and Kirk remind everyone to never lose faith in the power of reunion and the healing it can bring. It is never too late to seek the truth, to find solace in a long-awaited embrace, and to rewrite the narrative of our lives.