McDonald's Boo Buckets Are Back, and Spooky Season Just Got a Whole Lot Better!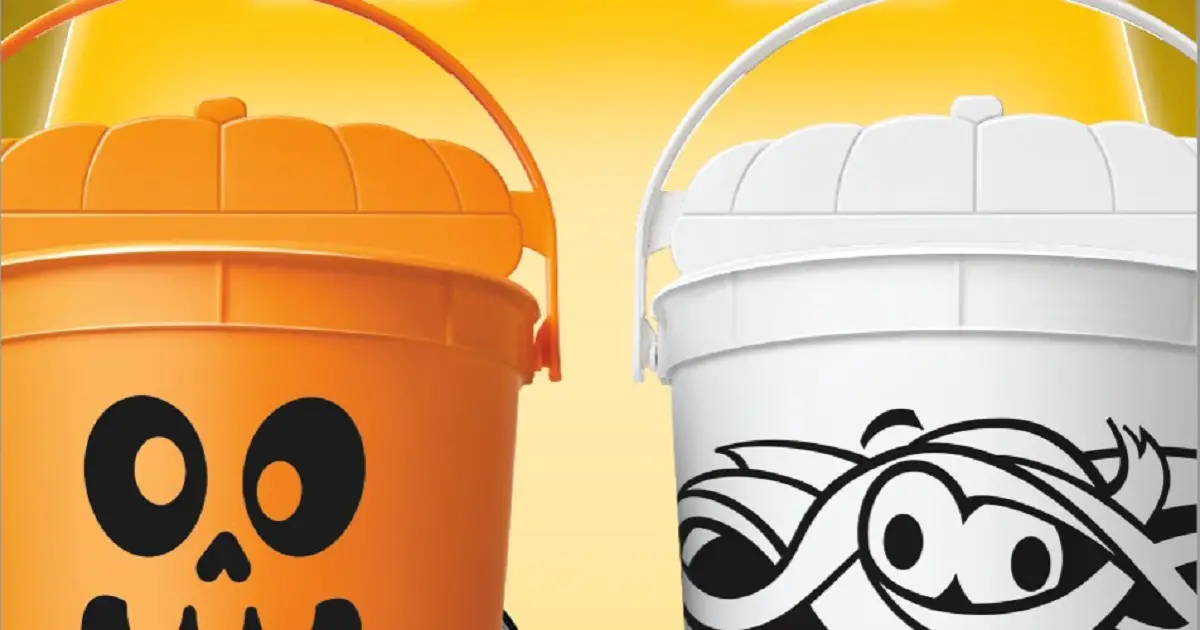 Are you ready for a spooktacular Halloween? McDonald's is bringing the Halloween spirit to life with the return of their iconic Boo Buckets! It's that time of year when the leaves change color, pumpkins are carved, and the sweet scent of candy fills the air. But let's be honest; spooky season isn't officially here until those Boo Buckets are back at McDonald's.
Starting on October 17th, you can kick off the Halloween festivities at participating McDonald's restaurants nationwide. But that's not all—McDonald's has some extra surprises up their sleeve with four brand-new Halloween Happy Meal® designs. Get ready for the most fang-tastic Happy Meals yet, featuring designs like Monster, Skeleton, Mummy, and Vampire.
But hold on to your broomsticks because the Vampire design is making a chilling comeback for the first time since the OG purple Boo Bucket. It's the perfect blend of nostalgia and new Halloween magic. These Boo Buckets are not just pails; they are a symbol of all the trick-or-treat fun that Halloween brings.
The best part? These Boo Buckets are not just for show—they're packed with treats that will make your taste buds scream with delight. You'll find a mix of candies and toys, perfect for Halloween fun. Whether you're into chocolate, gummies, or toys that will make you howl with joy, these Boo Buckets have something for everyone.
But here's the catch: these Boo Buckets are going to vanish faster than a ghost in the night. They're available for a limited time, so make sure you hurry to your local McDonald's to snag one before they disappear into the darkness. These Boo Buckets are more in-demand than ever, so you won't want to miss out on the chance to have one in your possession.
Whether you're a fan of the Monster design, the Skeleton, the Mummy, or the fang-tastic Vampire, these Boo Buckets are the ultimate accessory for your Halloween adventures. They make for the perfect trick-or-treating companion, and they're also great for storing all your spooky treasures. Plus, they're reusable, so you can enjoy them year after year.
So, why not make this Halloween extra special with a McDonald's Boo Bucket? It's a fun and convenient way to celebrate the season. And while you're at it, why not grab a delicious Halloween-themed Happy Meal too? It's the perfect way to fuel up for all your Halloween festivities.
The return of McDonald's Boo Buckets is a sure sign that spooky season is officially upon us. Hurry to your local McDonald's before they disappear, and make this Halloween one to remember with these spooktacular pails filled with treats and surprises. McDonald's is here to make your Halloween season extra fun, so don't miss out on the excitement!